The Guestlist Report is ideal for manually checking people in for your event.

To download the Guestlist Report for your event:

1. Log-in to your Universe account, go to your 'My events' page and select the event you'd like to manage.

2. From your Event Manager, select the 'reports' tab found on the left side of the page.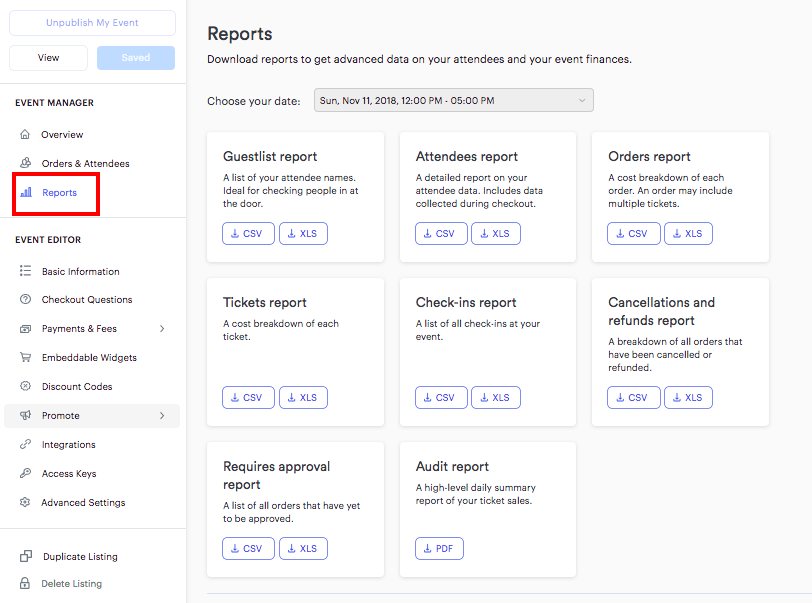 3. If your event has multiple dates, use the drop-down menu at the top of the page to choose your date (or, choose "all events" to see data for all dates in your report).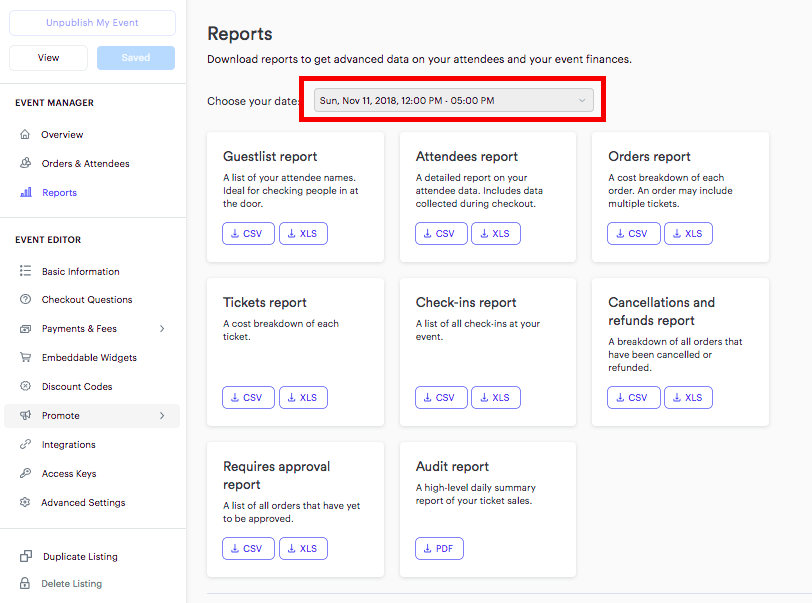 ​
4. Locate the "Guestlist report" and select the "CSV" or "XLS" button to download the report. You will then be able to open, view, and print the file.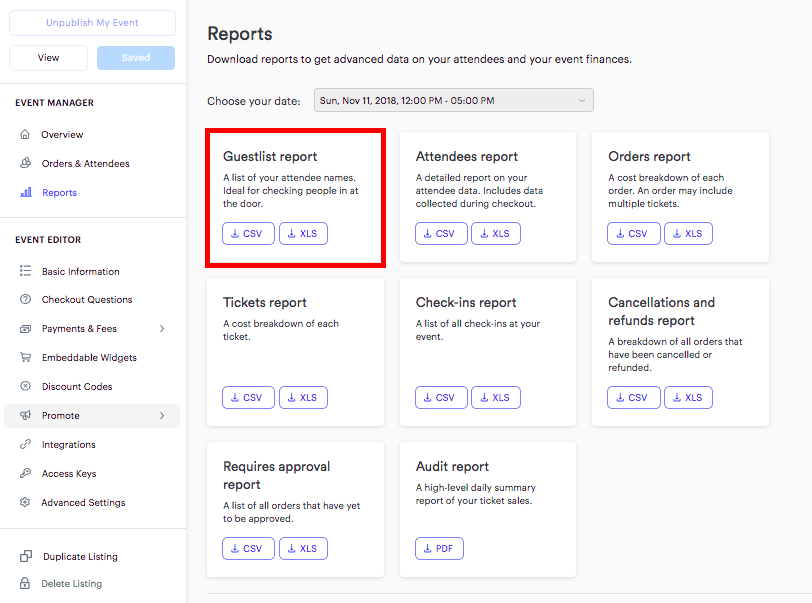 You can view your up-to-date guestlist at any time during the course of your event, including once the event has ended.

For information on additional reports for your listing, click here.