Move buyers between dates on a single event. This will move all tickets in the order. It is not possible to move individual tickets in an order between dates.


Note: To move an order from one event page to another, you need to cancel/refund the order and have the buyer re-book. For more information on how to cancel and refund an order, click here.

To Move An Order Between Dates

1. Log-in to your Universe account, go to your Dashboard, and select the title of the event you would like to manage.

2. From your event's 'Manage' page, select the 'Orders & Attendees' option from the menu down the left side of your screen.

3. From the 'Orders' tab, locate the order you would like to move.

4. Click the three dots beside the buyer you'd like to move and then select 'Move order' from the drop-down menu.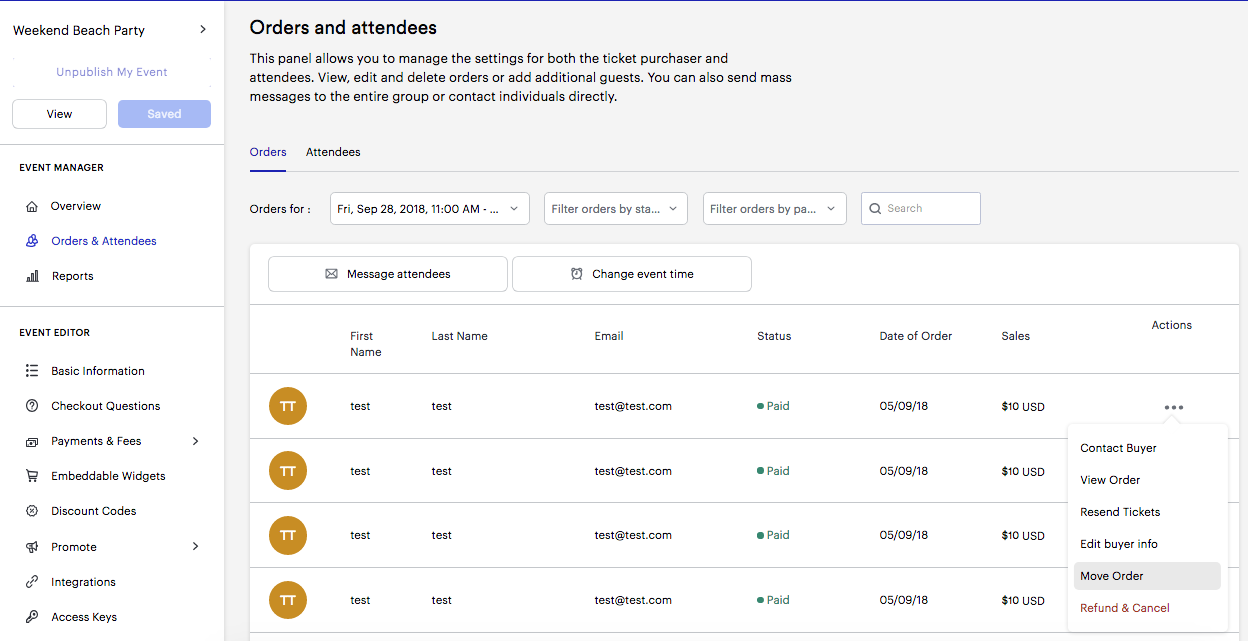 Note: This option will not show if your event page has only 1 date/time. You can add another date on the 'Time & Location' tab in the Event Information menu on your Event's Manage page.

5. From the pop up that appears, select the date you would like to move the order to, then click 'Move Order'. Once you have clicked 'Move order', a new ticket confirmation email will be sent to the buyer automatically.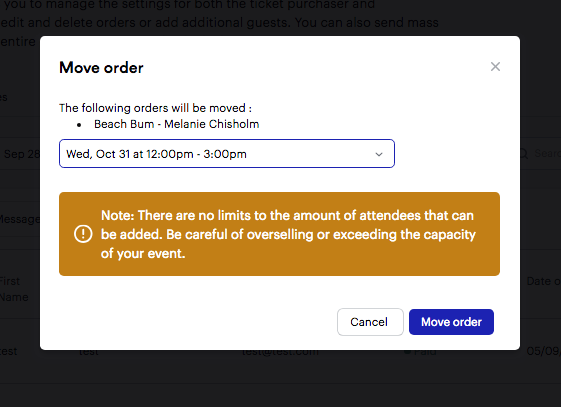 Note: As the event organizer, you will not be restricted by your set event capacity or ticket type quantities. Moving an order may result in exceeding capacities.