The Reset check-ins feature allows hosts to check out attendees by ticket type, on a specific timeslot. A record of past scans can still be found in the event's checkins report, but the counts will be reset to zero.
This feature can be used as an alternative to multi-scan tickets for reoccurring timed events.
For example:
A single-scan General Admission ticket can be scanned-in once for a 9-10pm timeslot. After resetting check-ins for all General Admissions tickets on that timeslot, the same tickets can be scanned-in again for a 10-11pm timeslot.
How to Reset Check-ins:
Log-in to your Universe account, go to your

My Events

page, and select the event you would like to manage.

From your 'Event Manager', select the 'Advanced Settings' option from the menu down the left side of your Event's Manage page.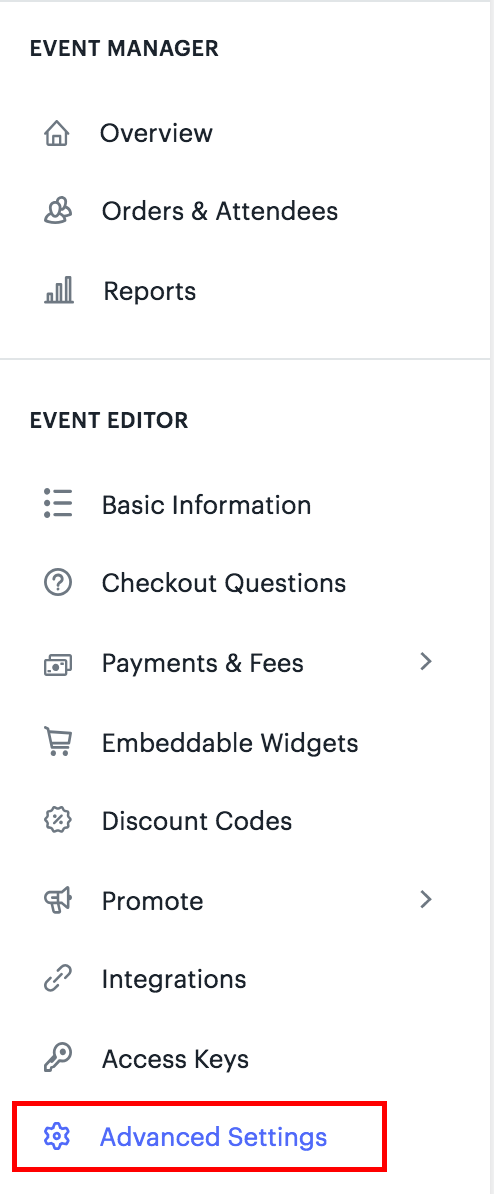 3. In the 'Advanced Ticketing' section, locate the Reset check-ins setting and press Configure. From there, a new pop-up window will open.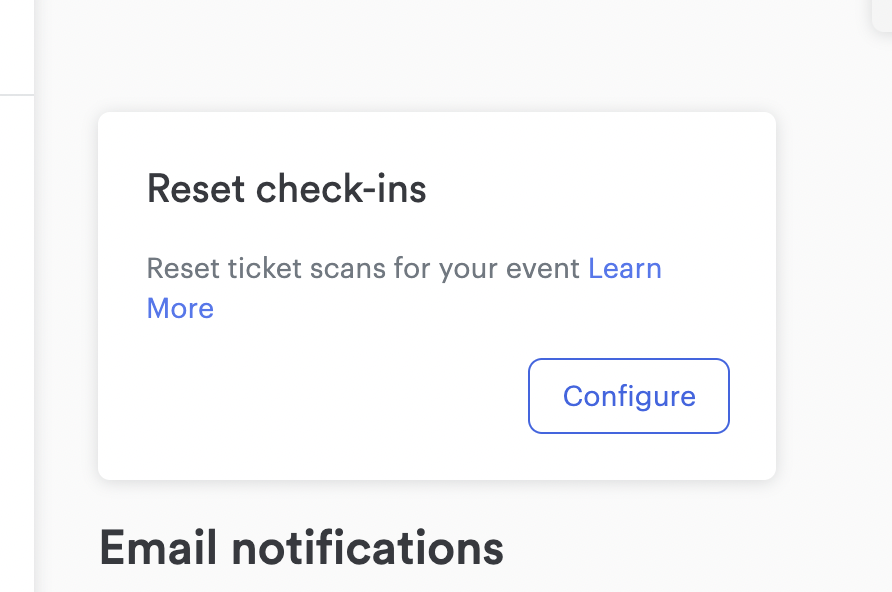 4. In the new window, first select a timeslot that you wish to be checked out.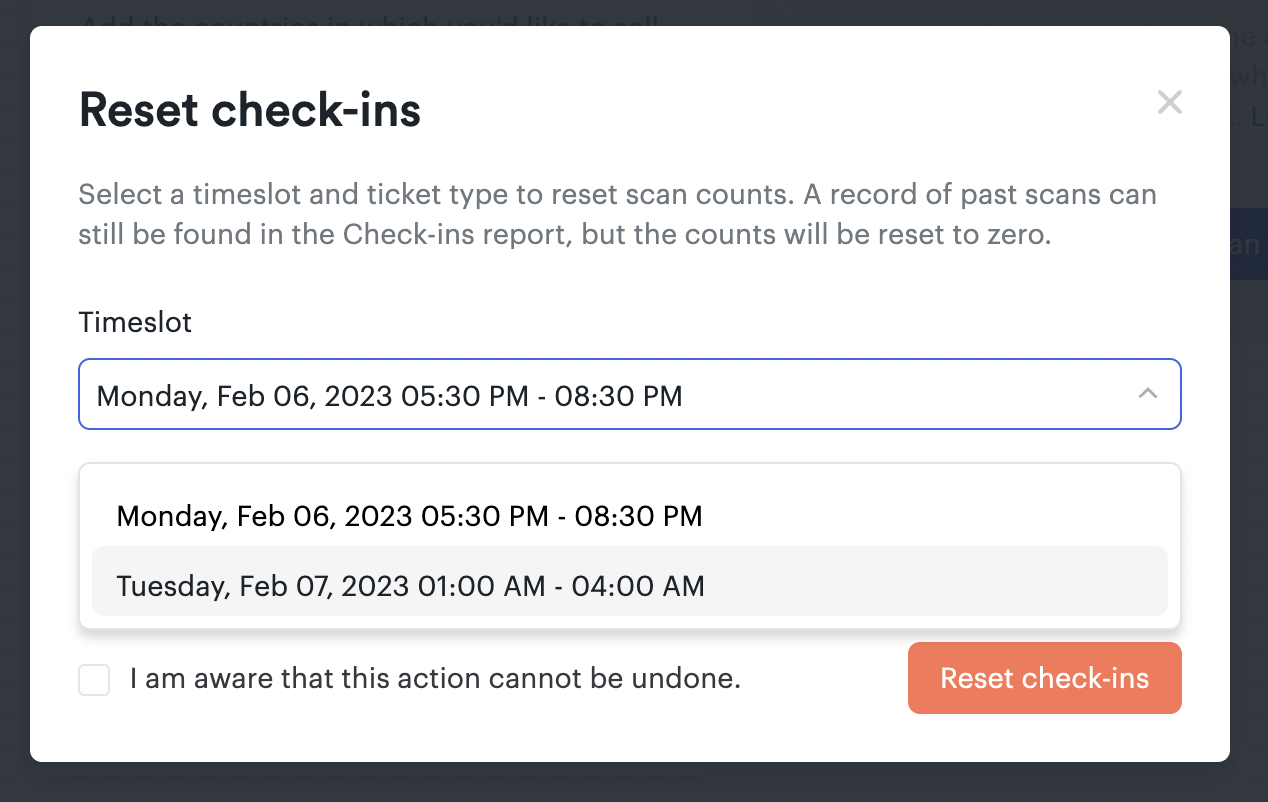 Next, select the desired ticket type: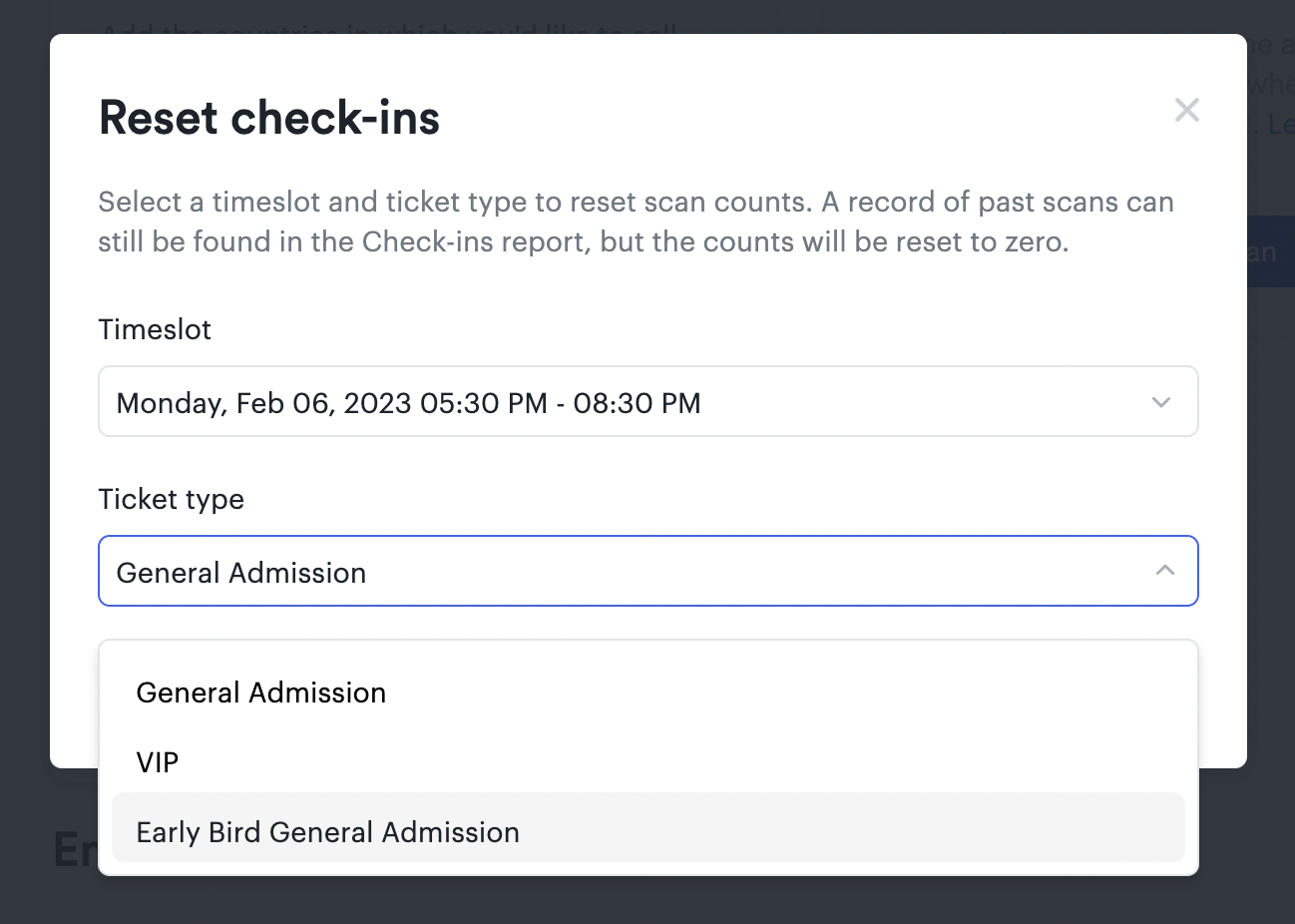 Lastly, please ensure that the box is checked. It is important to note that these action cannot be undone, and all checkins within the set parameters will be reset.
Once you've confirmed the correct timeslot and ticket type, select Reset check-ins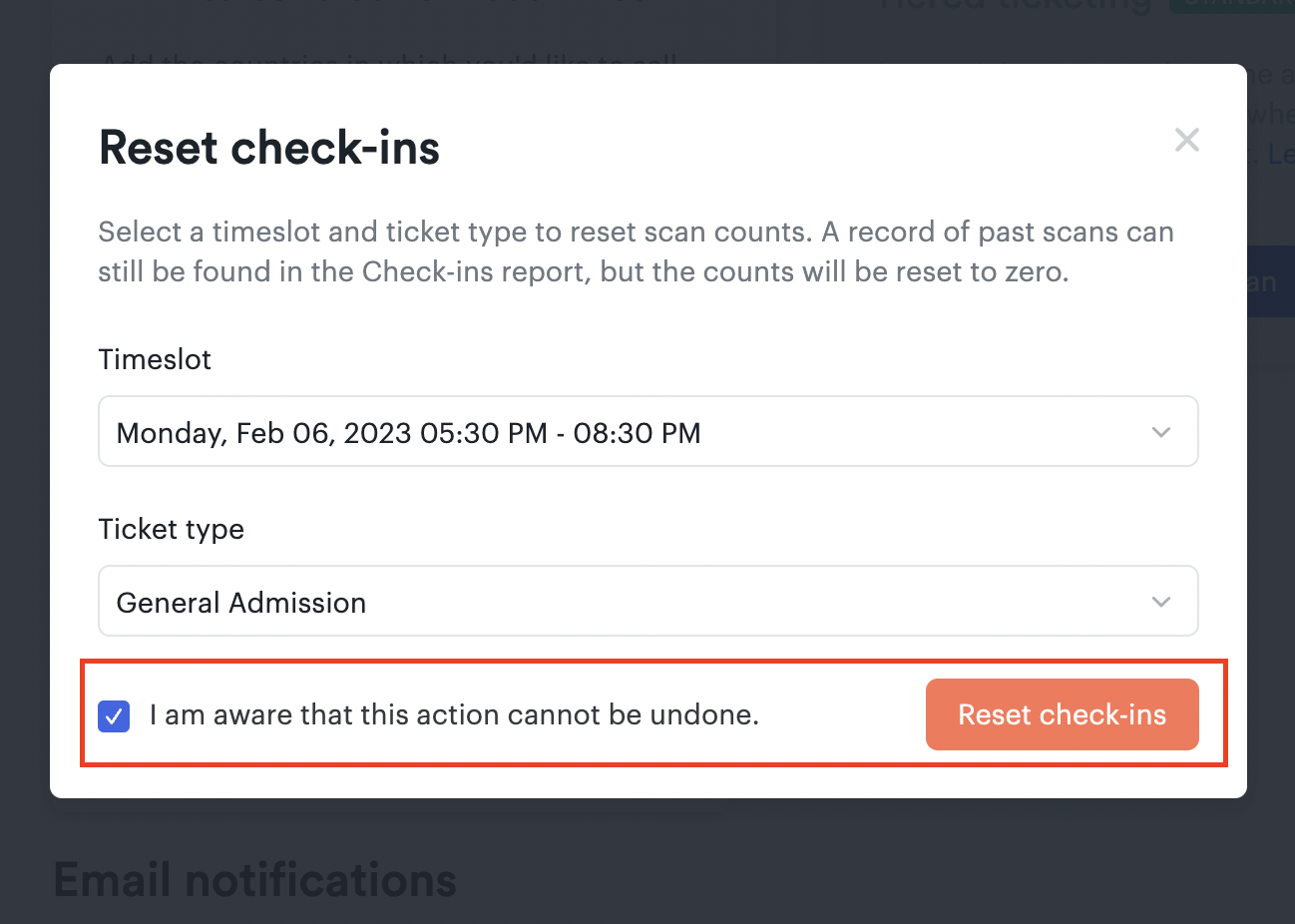 Once completed, a green pop-up window will confirm that Check-ins have been reset successfully.


Note: When Check-ins are reset on a ticket type, these will show as Check Outs in the BoxOffice History page