Currently Universe supports Square Tap and Chip Readers on iOS and Android devices. The readers cost $49 USD and can be purchased at any Apple Store.
Note: Square is currently only available in the US, Canada, France, Spain, the Republic of Ireland, the United Kingdom, and Australia. Learn more about Square's International Availability.
Square can process a majority of internationally-issued cards. Learn more about Square's Accepted Cards.

To use Square readers with BoxOffice:
1. Ensure that your Square reader is set up with the Square App and linked to your Square account.
2. Log-in to BoxOffice and go to Settings tab, press Card Readers and select Square Reader from the list.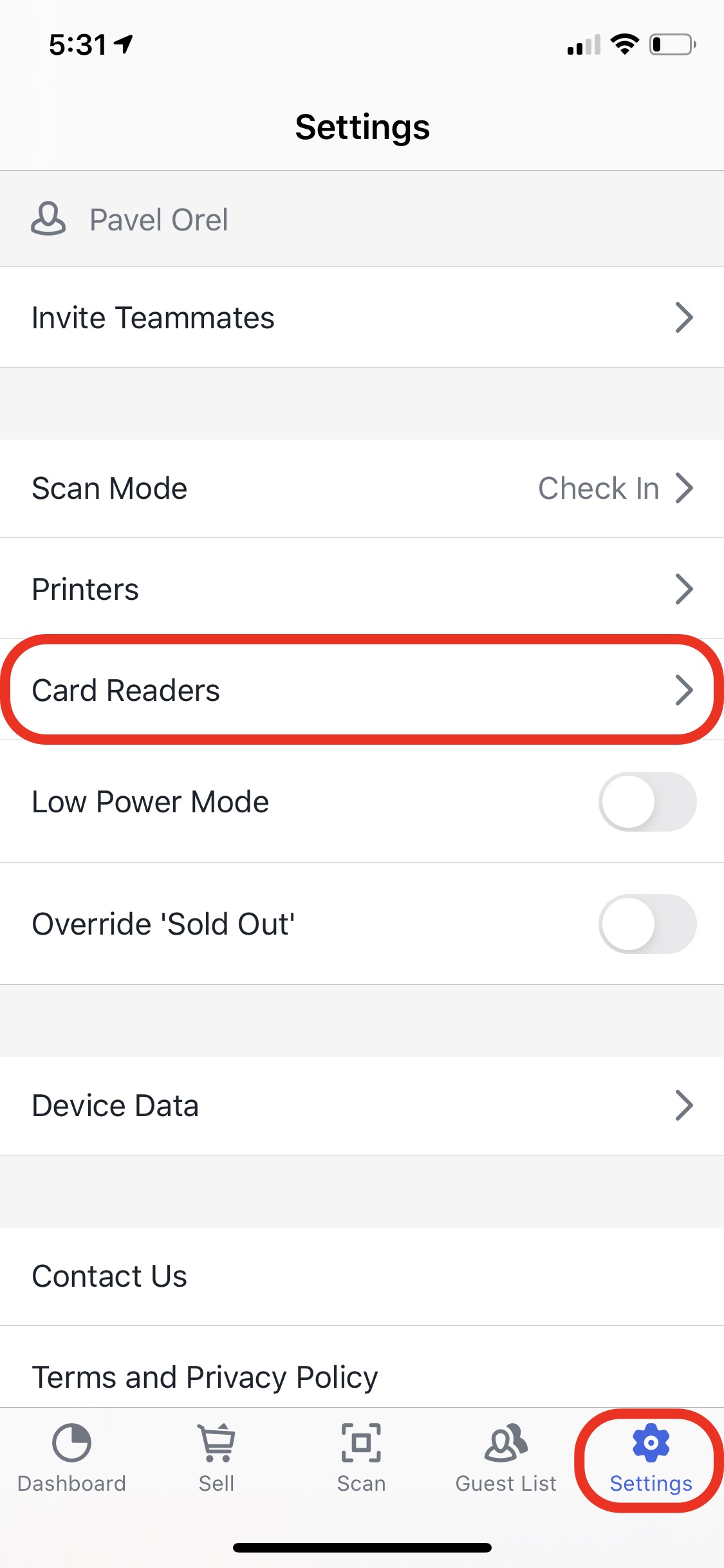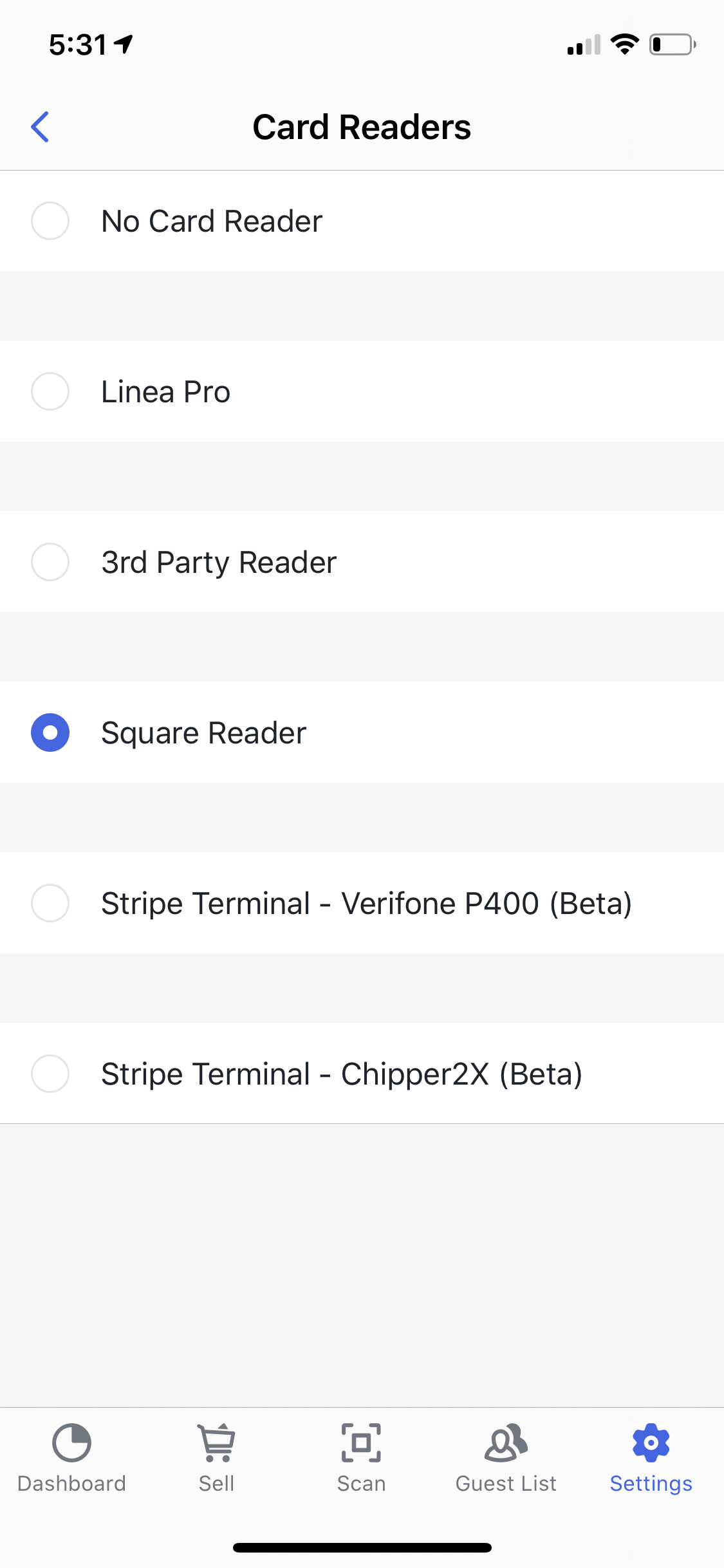 3. After you have successfully selected Square Reader, return to the Sell tab and add a ticket to your cart. Next, tap Checkout, followed by Credit Card as the payment method.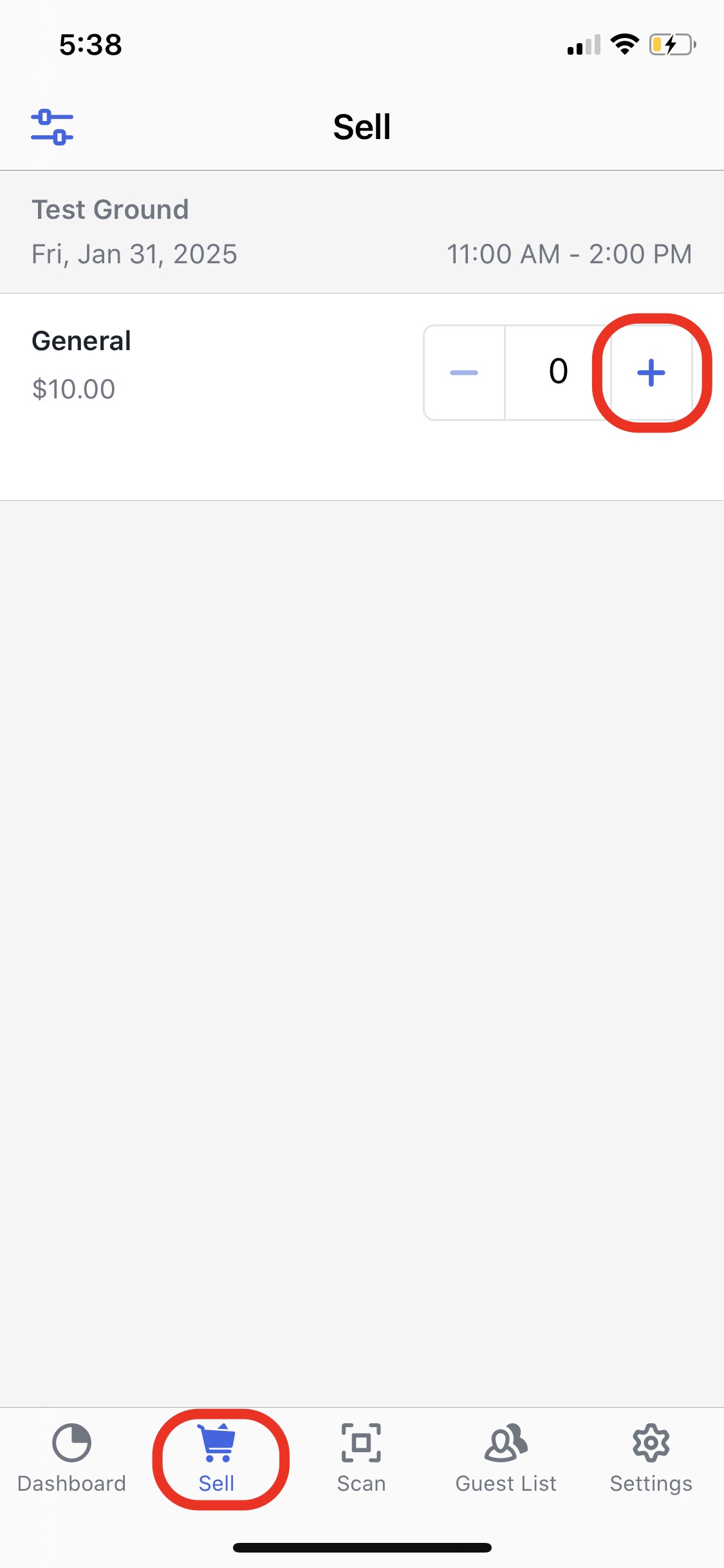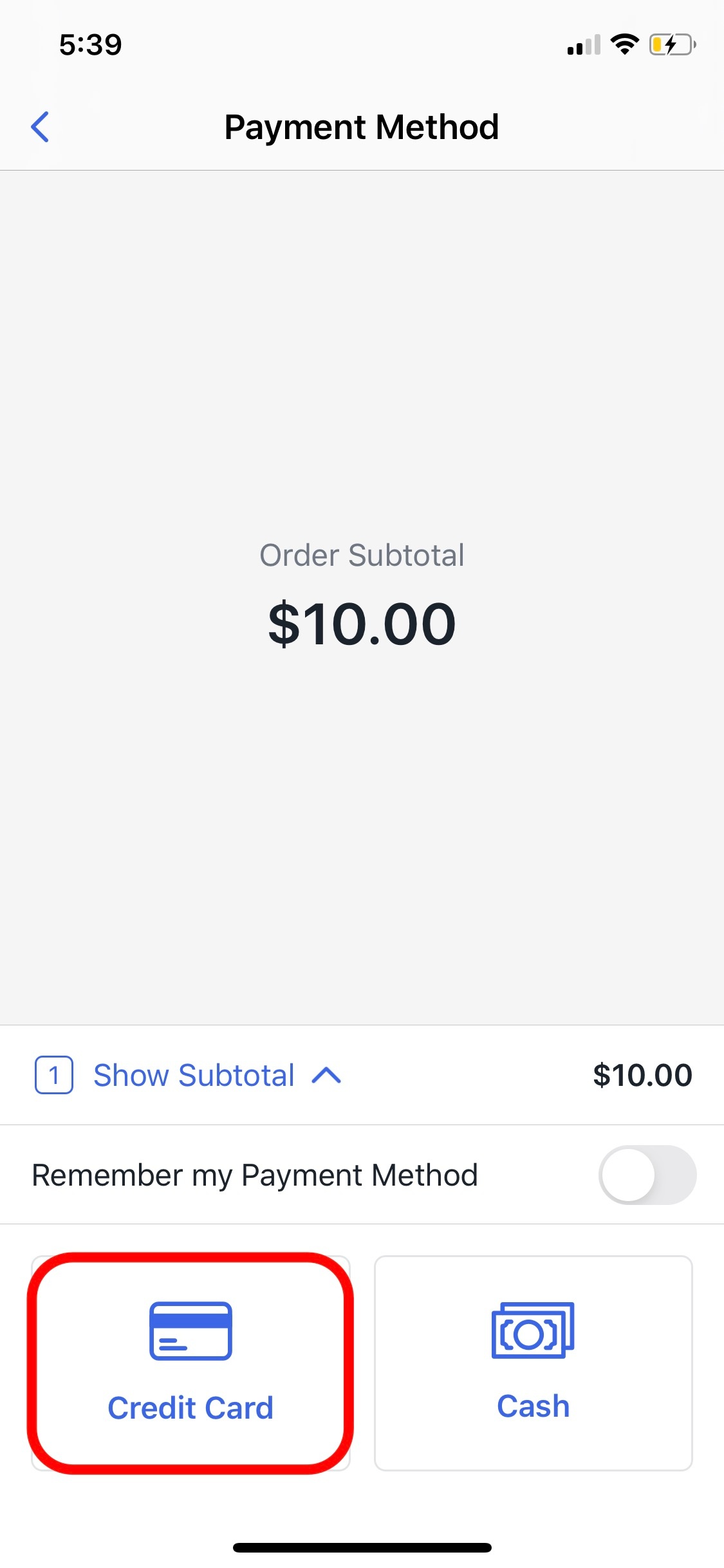 4. Fill in the required attendee information. When the buyer is reader to pay, tap Charge. This will automatically redirect to the Square app as you will be processing the sale through that app.
5. In order to process payment, have the buyer tap their card on the Square Reader and follow the payment instructions on the screen.

Note: If the receipt option is enabled, the buyer can enter their phone number or email to receive an email from Square.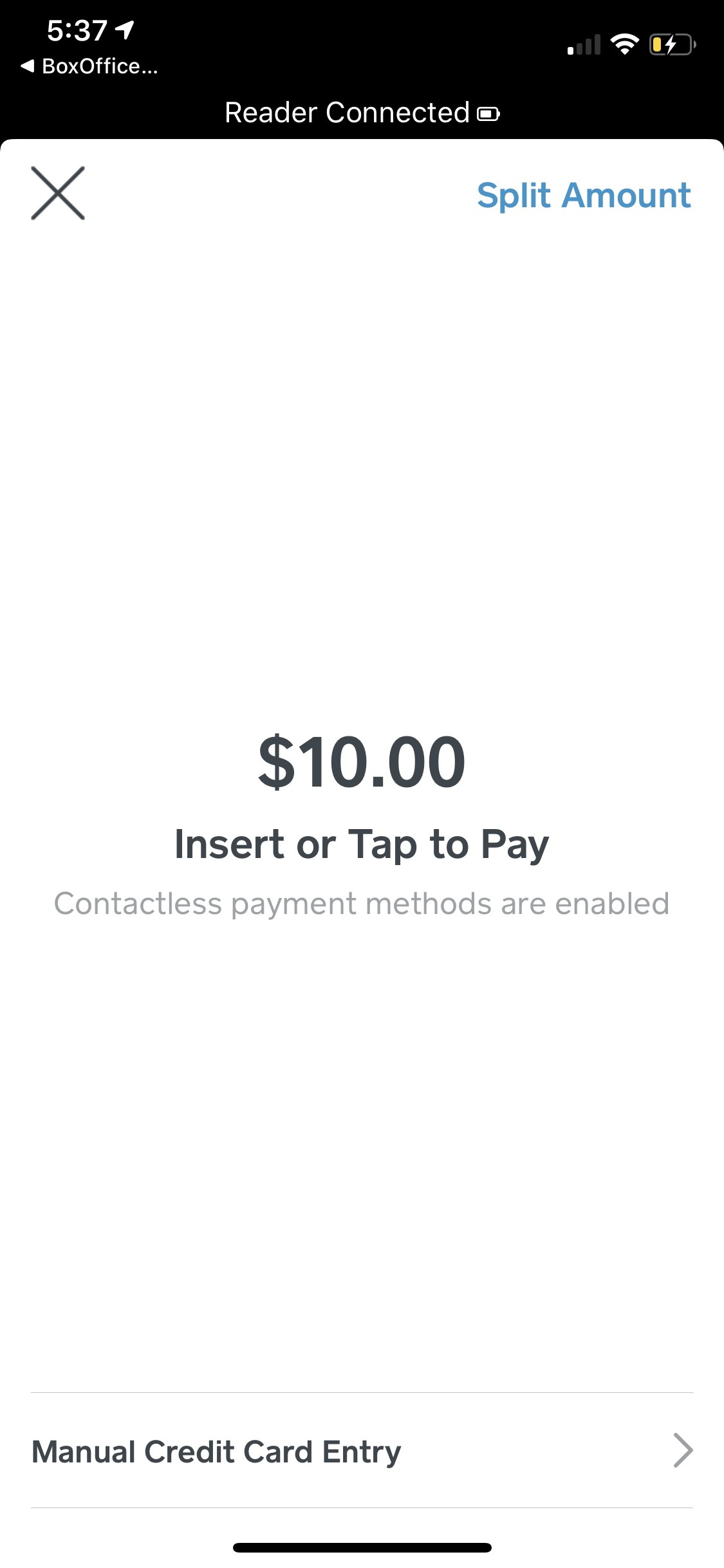 Once you are finished with this sale, press New Sale on the top right corner which will redirect you back to our BoxOffice app to finalize the order.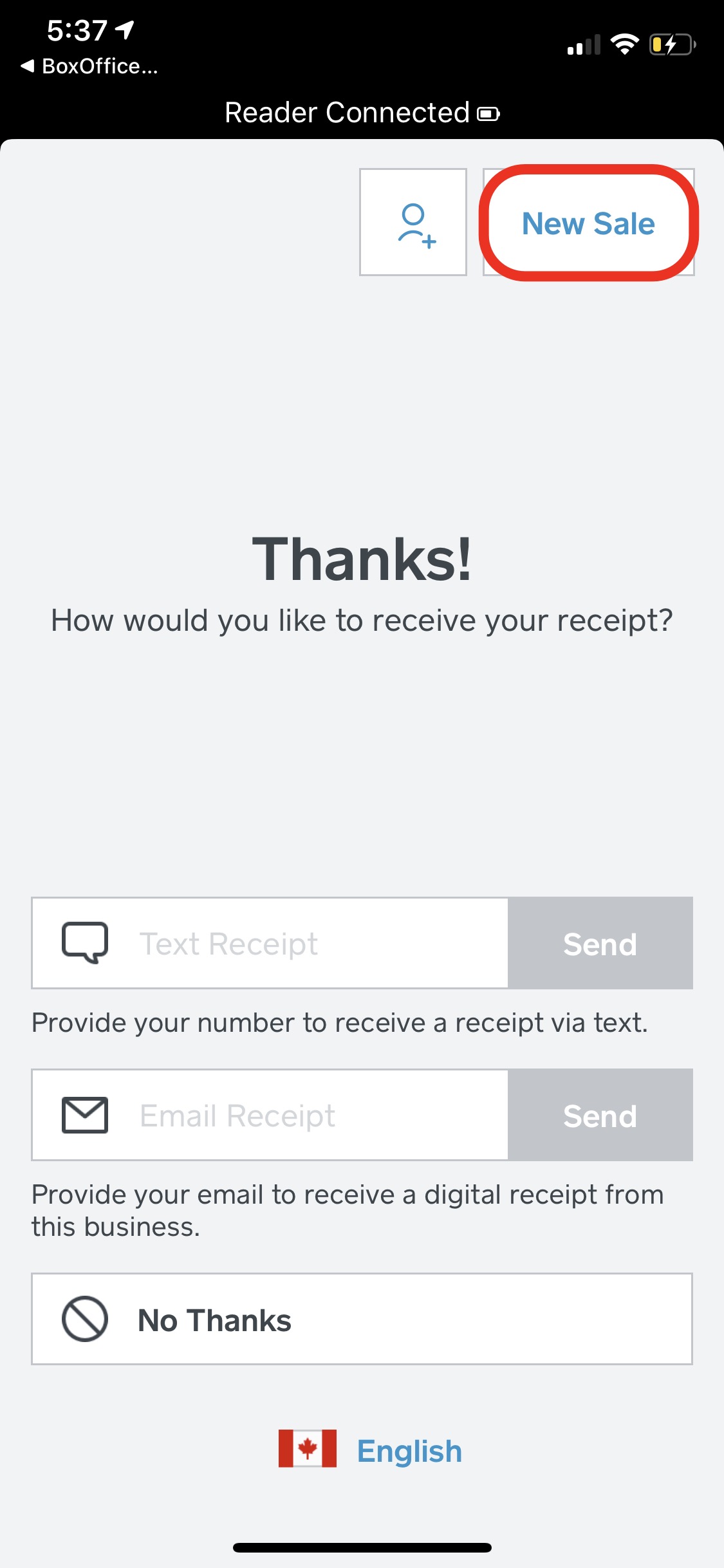 6. Once you have been redirected back to BoxOffice, you will see the Order Confirmation page, where you can check in the buyer or return to the Sell tab.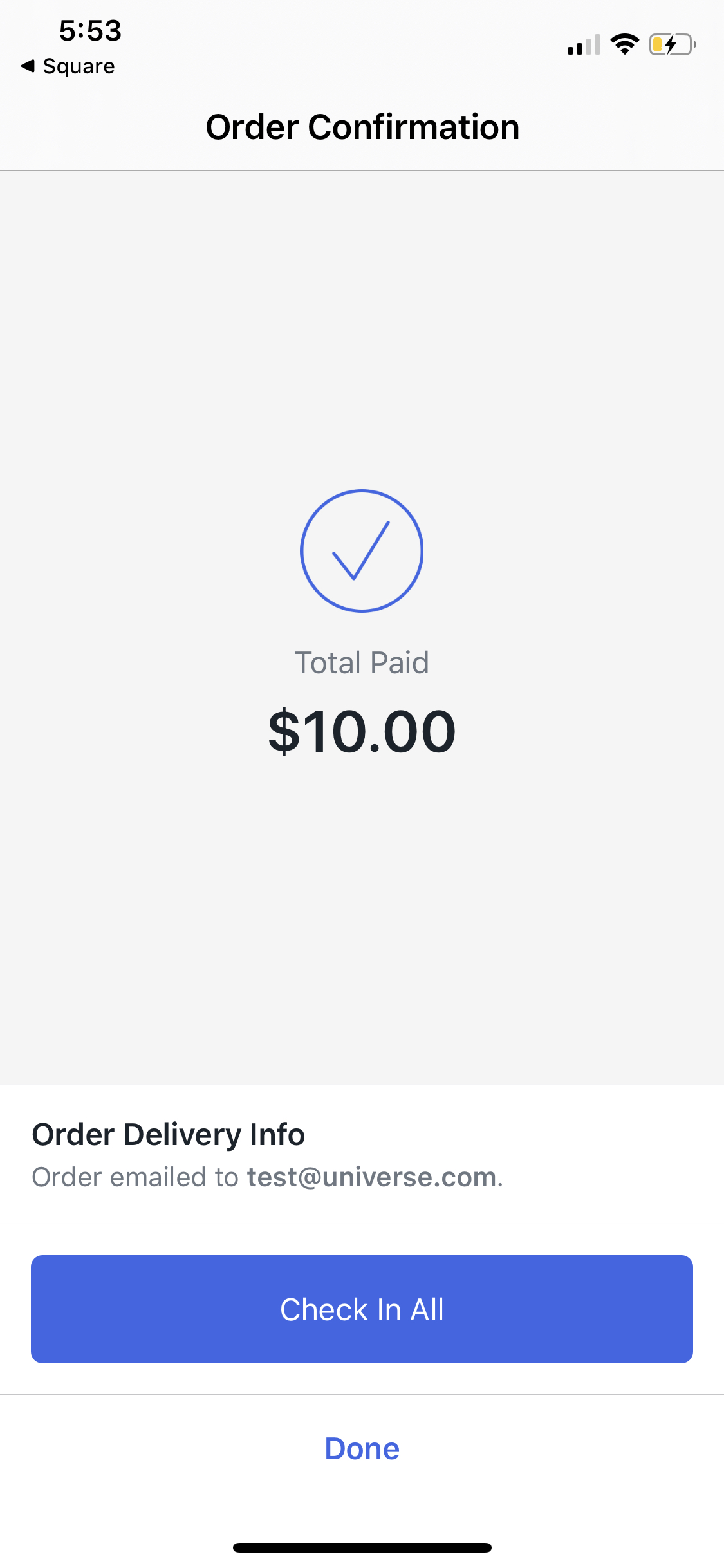 There are different fees depending on the payment method used with Square. For USA/CA, Square charges 2.65% per transaction for insert, swipe and NFC, with an additional $0.10 for Interac tap. For EEA and UK card transactions, Square charges 1.9%.
These fees are deducted from the payment, not added to the total. For example: by selling a $10 ticket, you will get ~$9.7 (depending on the payment type). Learn more about Square's Fees.
Tip: You can create an additional fee that is only applied to tickets sold at the door in order to cover the Square fees. You can learn more on how to add additional fees here.