You can use your own third-party credit card reader to sell tickets onsite.
Warning: This feature is not a direct integration with our BoxOffice app. Only stand alone card readers in which the total can be inputted into the credit card reader directly will work.
To use third-party credit card readers with BoxOffice:
1. Configure the credit card reader according to the instructions for your specific model.
2. Once the credit card reader is ready, open 'BoxOffice' and go to Settings > Configure Card Readers
3. Select 3rd Party Reader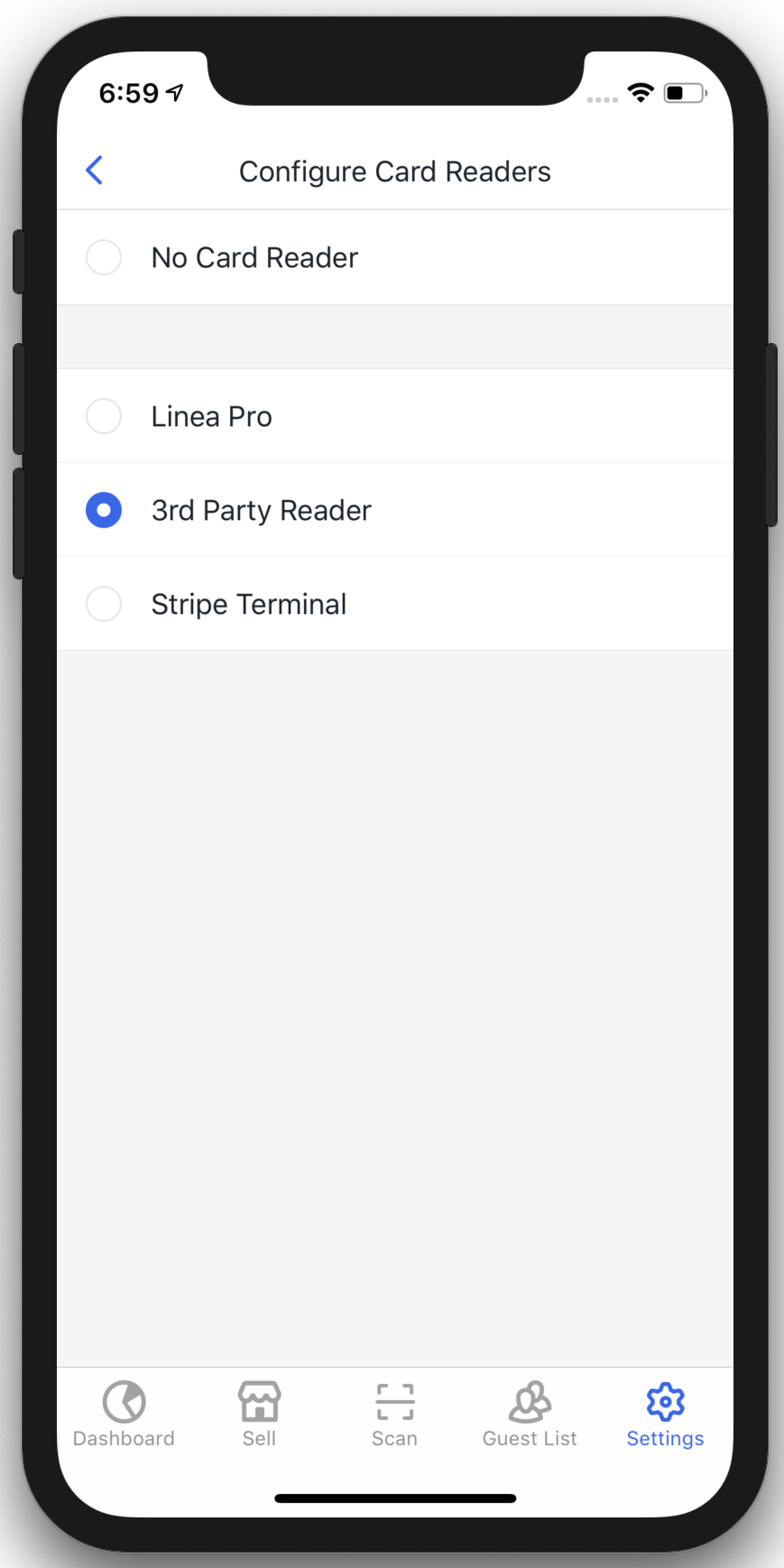 4. After you have selected 3rd Party Reader, go to the Sell tab, add a ticket to your cart and Checkout. Once you get to Checkout, you should see Credit Card as a payment option.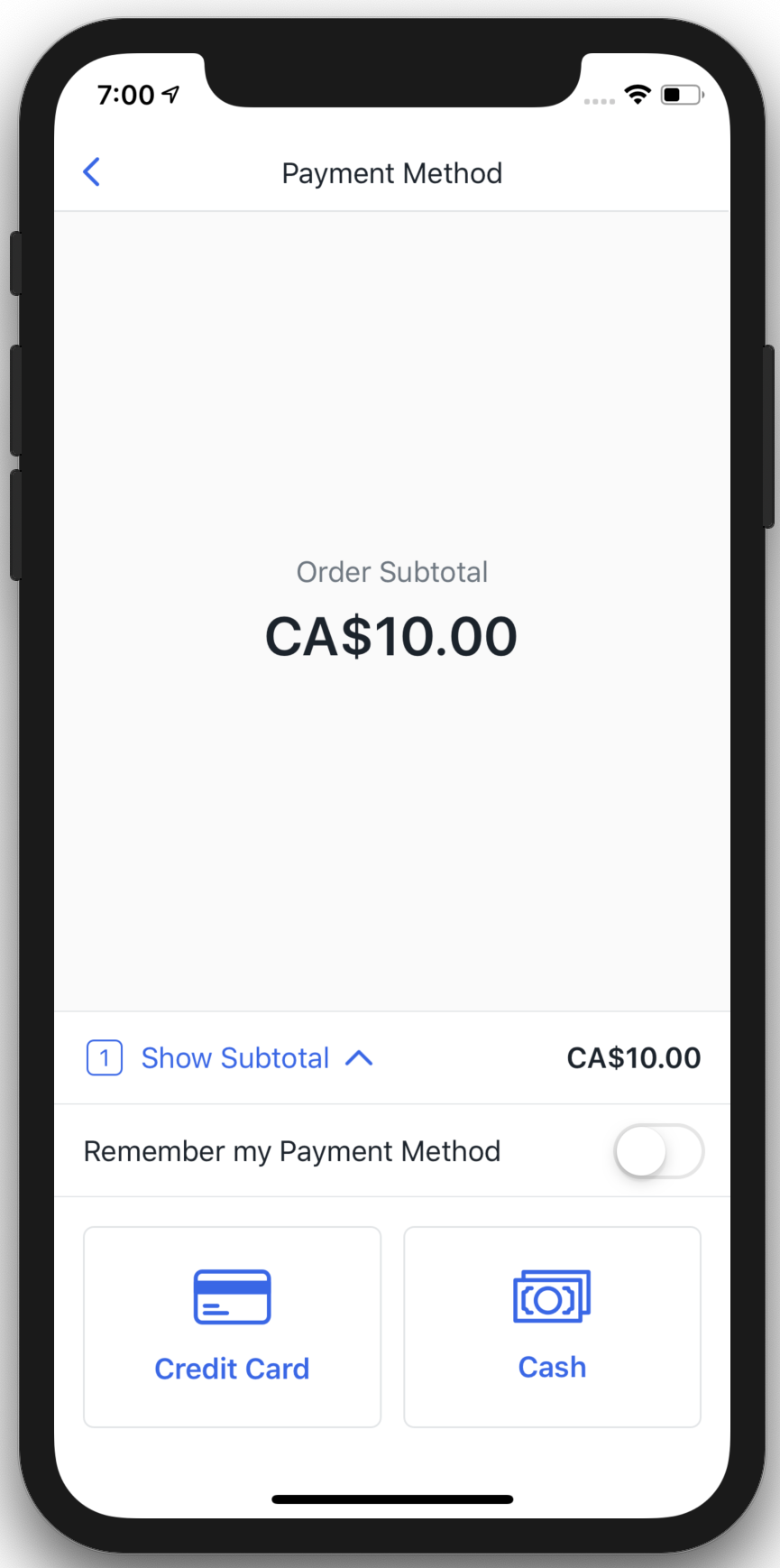 Note: The amount that is written on BoxOffice is the amount that you will need to manually input into your third-party reader.