The create a team feature allows people to scan tickets and check people into your event without logging into your account. Please note that this feature is only compatible with Android and IOS devices.

To create a Team, have Team Members or people that will be scanning tickets at the door, download the BoxOffice app available here. As the host, you will need to be logged in to the app.
Once the app is downloaded, have team members/scanners click on the 'Join a Team' button on the home screen of the app. Their next step will be to scan a QR code from your device.
Once a team member has joined your team, they will have access to your event via the app for 7 days. If your event is longer than 7 days, team members will need to re-join your team by following the steps in this article once their access expires.

Note: Once your team members have joined your team, they will be added as a temporary user with permissions for your events. They will not have access to your Universe account or log-in details.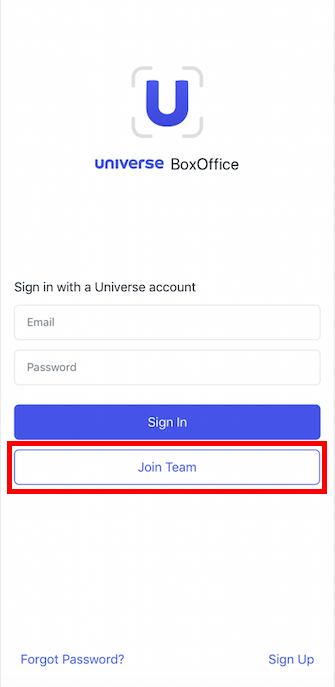 From your app, select the 'Settings' tab located in the bottom right corner of the app.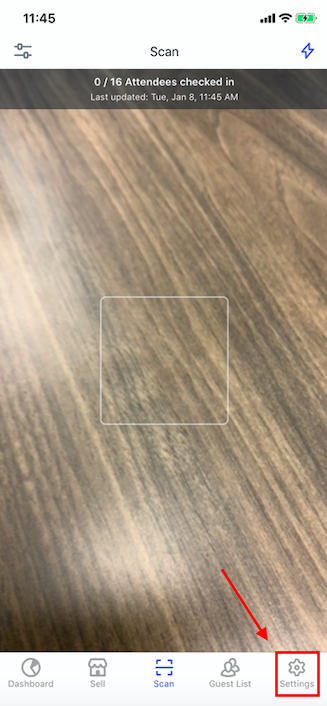 Select 'Invite Teammates' from the menu on the following page. This will reveal a QR code.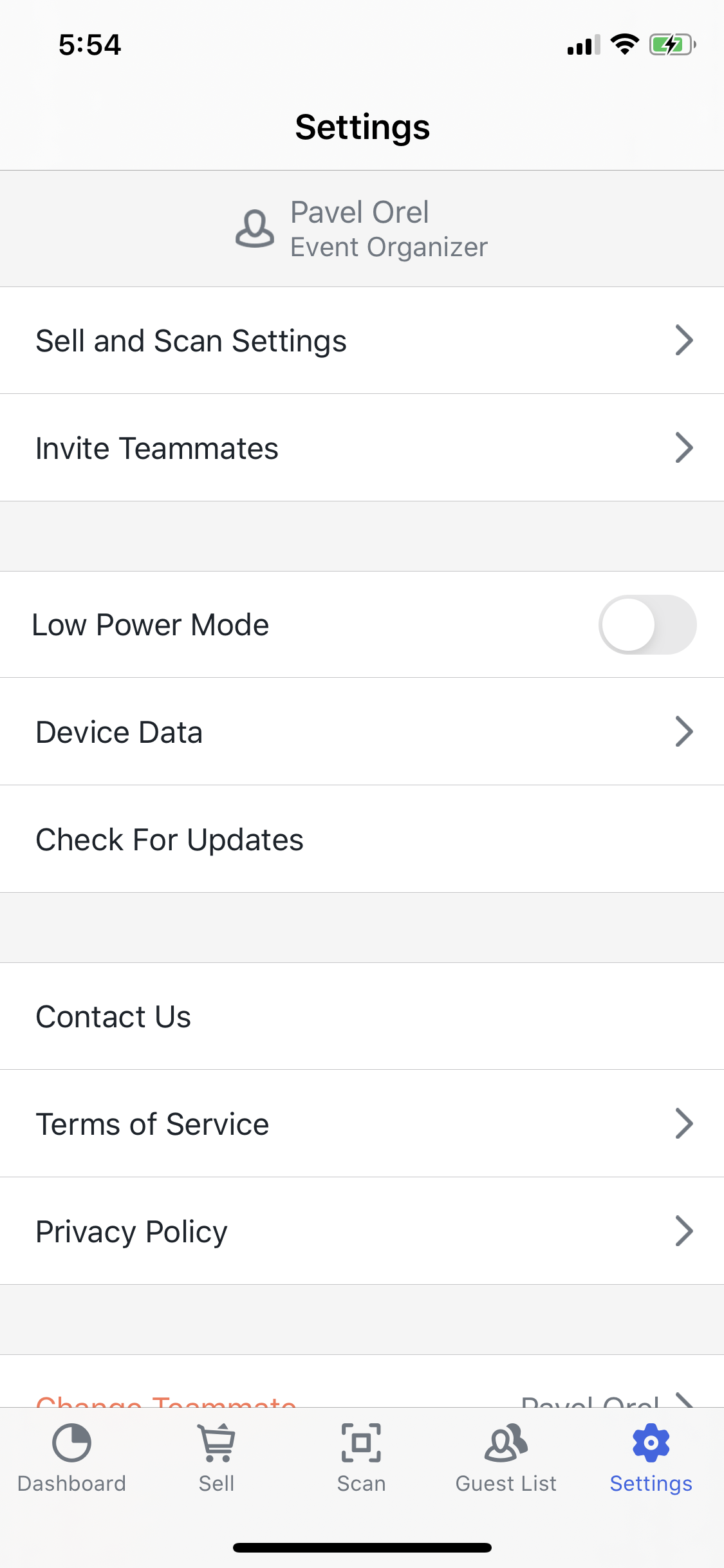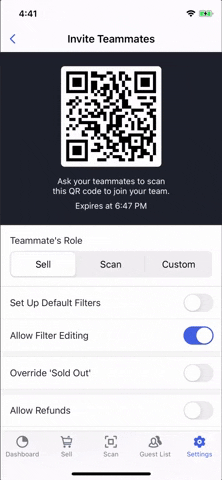 Have your team members scan the QR code on your device to join your team. You can customize the permissions of each individual team member by toggling on/off the different capabilities that they can achieve.
On the 'Invite Teammates' screen, hosts can allow the following options:
Teammate's Role: Gives teammates a 'Sell', 'Scan', or 'Custom' role.
Set Up Default Filters: The new team member with the app will get the same filters as the phone that is sharing the QR code for join team
Allow Filter Editing: Allows the team member to change the filters on the app. If it's toggled off, it will be locked.
Override 'Sold Out': Allow team members to override tickets being sold out and continue to sell that ticket type.
Allow Refunds: Allow team members to process refunds on your behalf.

Tip: You can save time by setting your filters on one device, and then scanning the QR code with your other devices to replicate those settings. (ex: Allow Filter Editing - ON and Allow Refunds - ON)

Warning: The join team QR codes that are generated to be scanned by your team members do expire. An expiration time at the bottom of the QR code will show how long each code is valid for.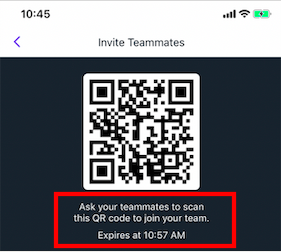 To avoid any confusion, your team members can view what permissions they have access to by navigating to a page called "Teammate Permissions".
Team members can view what permissions they were given by going to the settings page. Under their name will indicate whether or not they have a sell, scan, or custom role.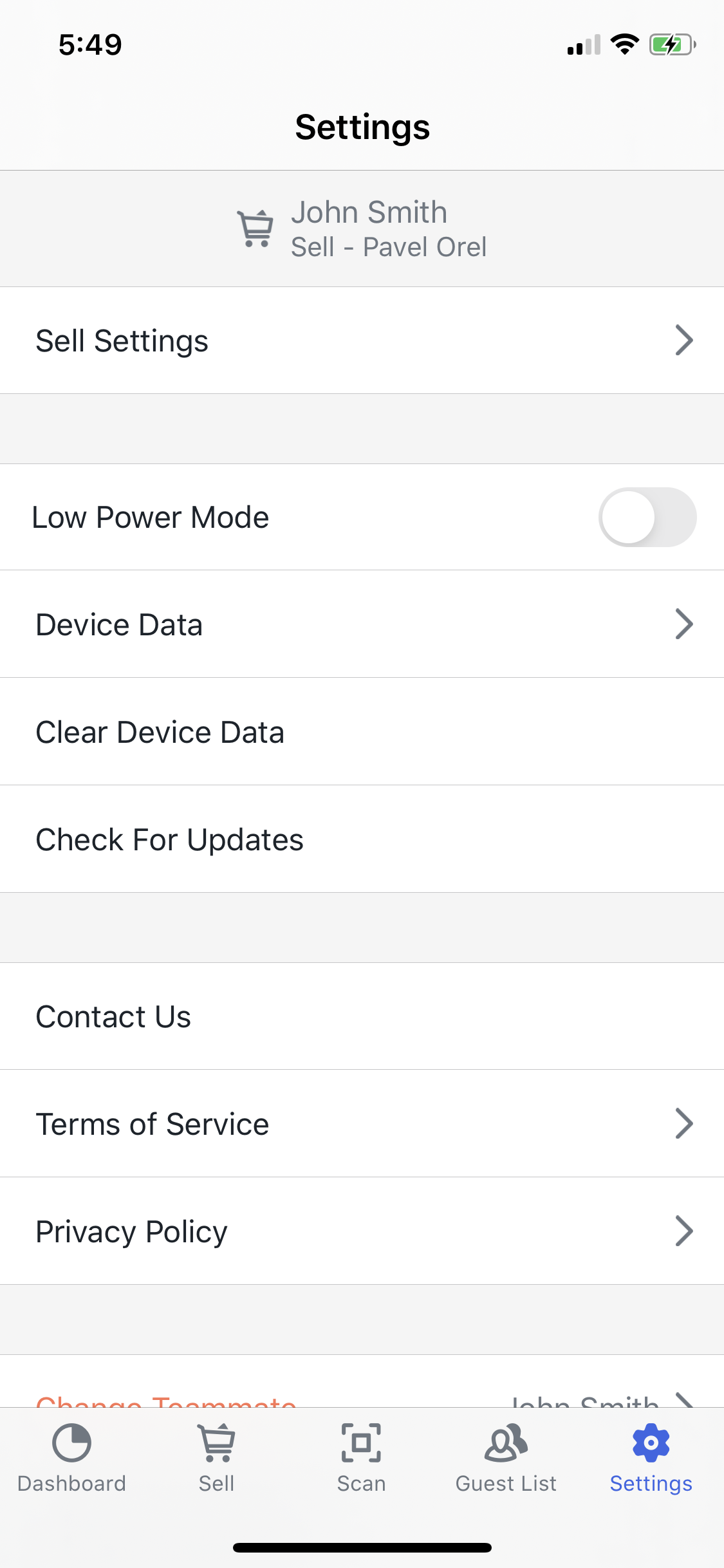 For more information on BoxOffice and how to check-in attendees and sell tickets at the door, click here.