To collect additional information from your guests at checkout, you can set up custom buyer and/or attendee check out questions. Questions can be set to 'optional' or 'required', can be a text field, single select or multi select question or a checkbox, and can be set to apply to all or specific ticket types.


Note: The default fields for both the buyer (collected once per order) and attendee (collected for each ticket in an order) are first name, last name, and email. The default information collected from the buyer (first name, last name, email) cannot be turned off or edited.
Note: To add a waiver checkout question to your checkout flow, click here.

To customize checkout questions:

1. Log-in to your Universe account, go to your My Events page, and select the event you would like to manage.

2. From your Event Manager, select the Checkout Questions option from the menu down the left side of your screen.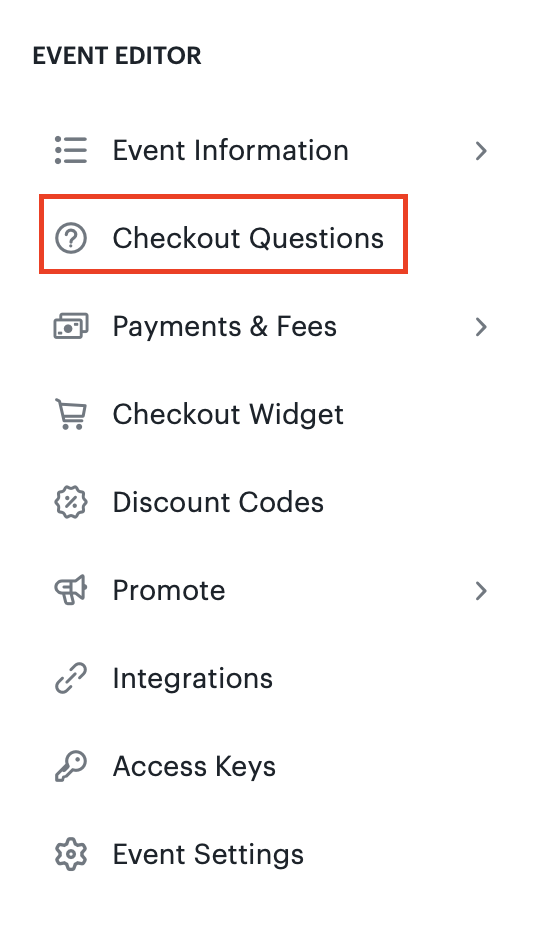 3. To add a question, click the 'Add a Question' button at the top of your screen and choose your question type or select a preset question. A preview of each question you set will show on the right side of the page.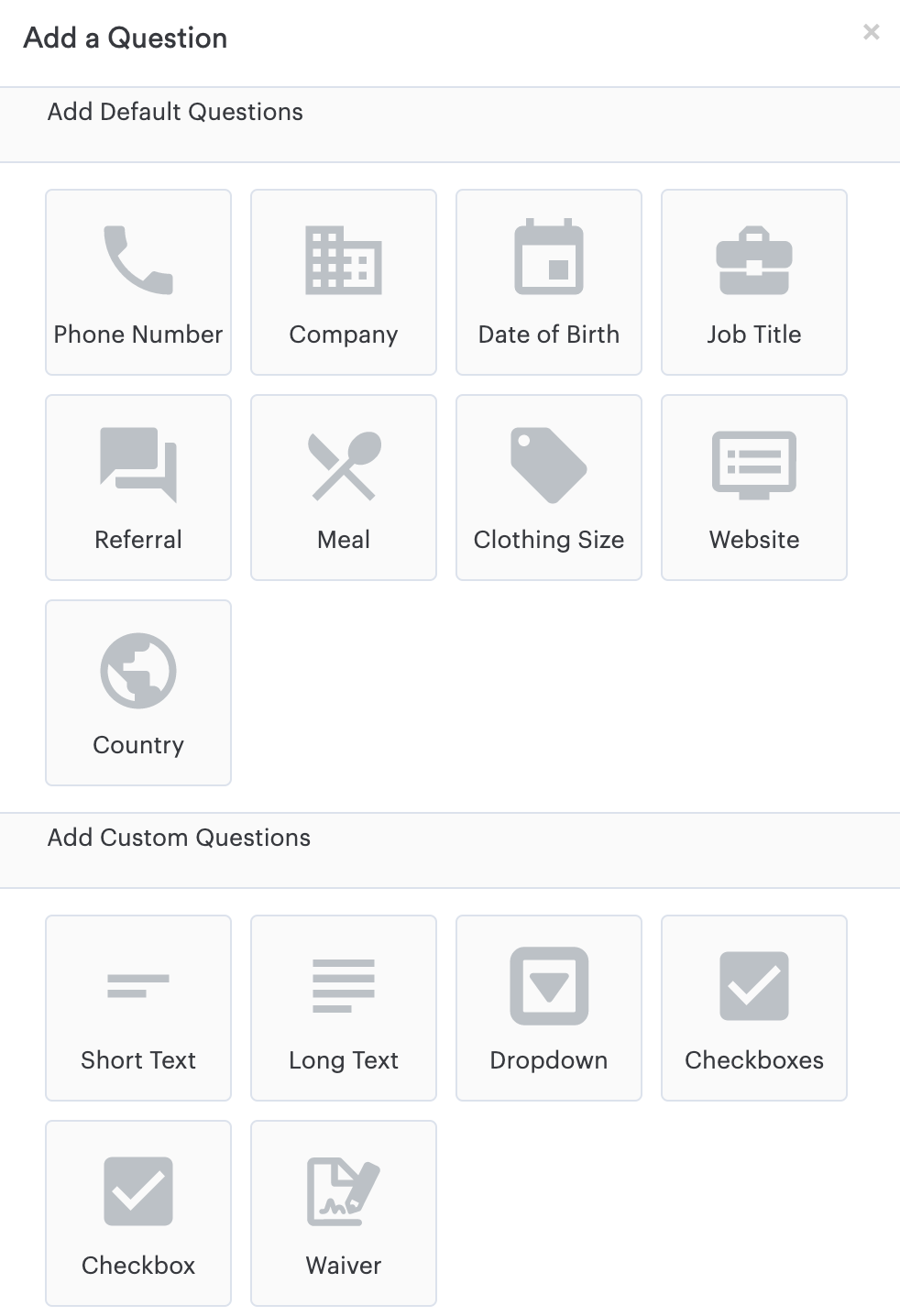 4. Enter the details for the checkout question you are adding including the question (label title), response options (if applicable), which ticket type(s) your question applies to, if it's required to checkout or optional, and if the information should be collected once per order (from the buyer) or per ticket (for each attendee) in an order.


Note: Information collected from the buyer (once per order) will show in your Orders Report and information collected per ticket will show in the Attendees Report.

5. Save your changes.

Tip: Custom checkout questions can be removed completely by clicking the trash can icon beside the question. Questions can also be re-ordered by clicking the left side of the question and dragging to where you would like it. Data collected from deleted questions will still be available in your reports.
To Turn Off Per Ticket Check Out Questions:

1. Follow steps 1 & 2 above.
3. To hide the default questions per ticket (first name, last name and email), select the 'eye' icon beside each question. These questions will no longer be collected per ticket at checkout.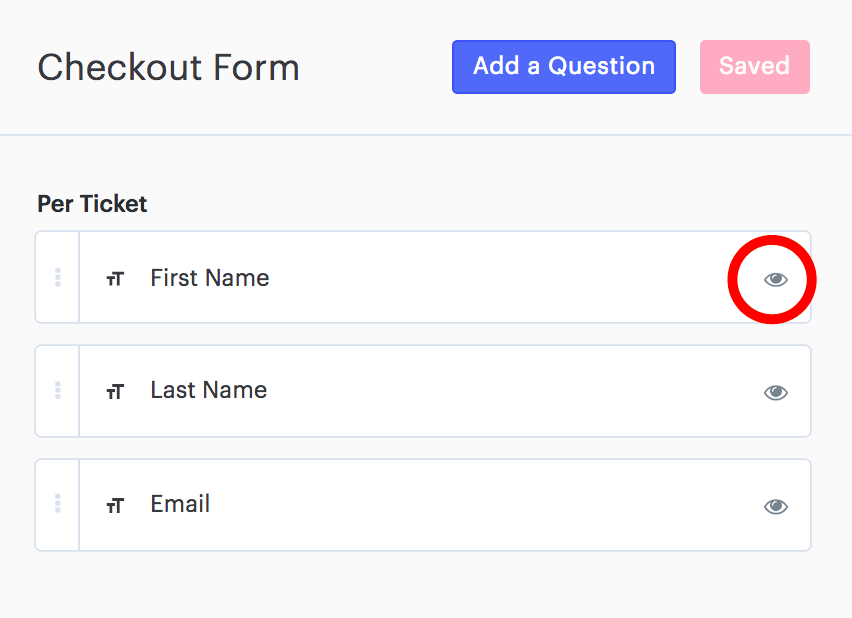 Note: It's not possible to turn off some of the default attendee questions. They must either be all 'on' or all 'off'.

4. Save your changes.