At Universe, we want to make sure your event sells out and stays sold out. But from time to time, you might have more tickets that you can offer or get last-minute cancellations. To ensure your event stays sold out, Universe's waitlist feature will automatically email all interested tickets buyers when more than 5 tickets become available.
How does it work?
As soon as your event sells out, Universe will update the checkout screen to let potential ticket buyers know that the event is sold out, but they can join your event's waitlist. The waitlist is only available once all of the available event dates and tickets are sold out.
If any 5 tickets become available, Universe will automatically email everybody who signed up for the waitlist.
If your event sells out again, potential ticket buyers will then be encouraged to sign up for the waitlist again.
How do I increase my available tickets?

If your event has sold out, there are two ways for you to increase ticket availability to take advantage of your waitlist:
1. Increase your 'Total Event Capacity' if you have one set.
2. Increase the 'Max Quantity' for a particular ticket type if you've set a limit already
Both these settings can be adjusted in the Tickets tab of the Event Information section of the Event Manager as seen below.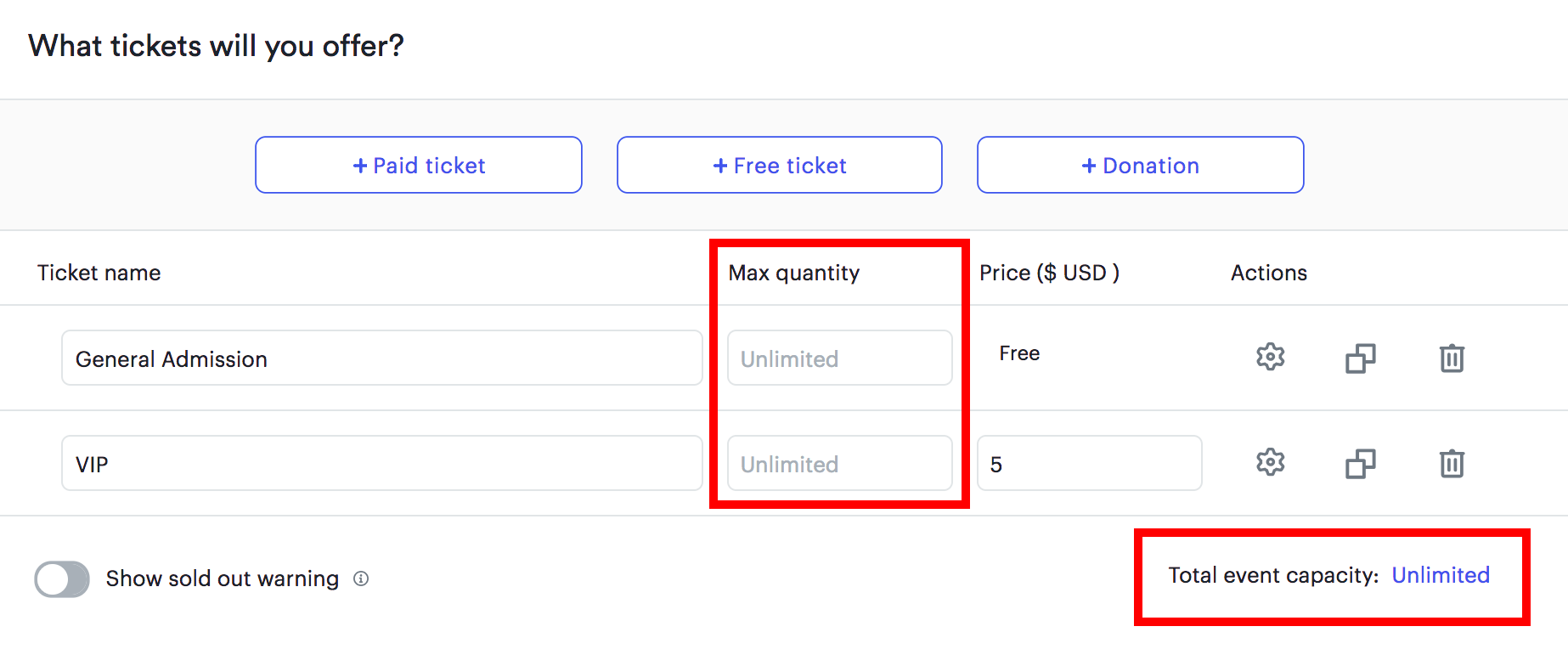 Note: You will need to increase available tickets by a minimum of 5 tickets in order for your waitlist to be emailed.
How do I turn waitlist on or off?
You can turn off the waitlist for your event anytime in Advanced Settings of the Event Manager. By default, the waitlist is turned on to ensure your event sells out.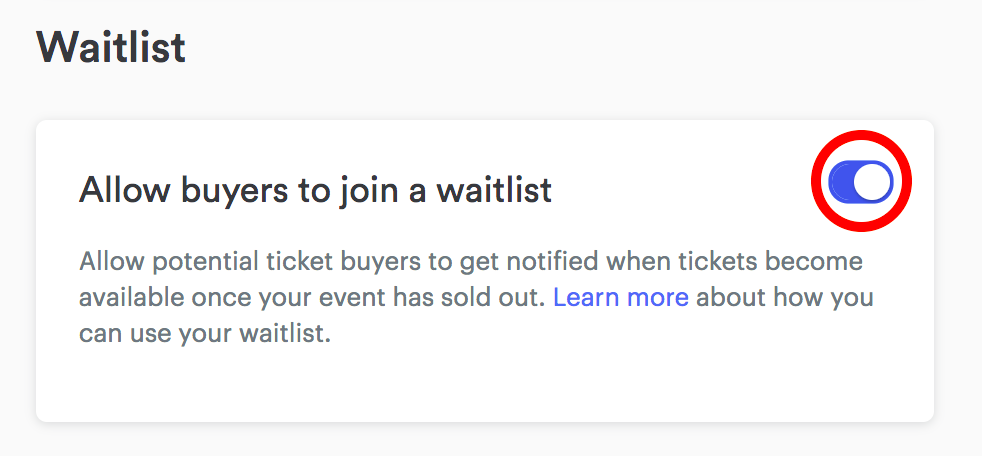 When you turn off your waitlist, no emails will be sent out regardless if anyone is on the waitlist. When you turn it back, people on your waitlist will be notified about available tickets.
Note: You will not be able to access a list of potential buyers on your wait list.