Universe's embeddable widgets can be placed on your Squarespace site, allowing you to sell tickets on your website directly.
Warning: Squarespace currently only allows custom code embeds on websites on their "Business" or "Commerce" plans. Custom code embeds, including our widgets, are not available to users on a 'Personal' plan. For more information please see Squarespace's Help Centre.
To embed our widget on your Squarespace site:

1. Log-in to your Universe account, go to your 'My Events' page, and select the event you would like to manage.
2. From your 'Event Manager', select the 'Embeddable widgets' option from the menu down the left side of your screen.
3. Click on the 'Copy' button to copy the piece of code necessary to generate the widget on your website.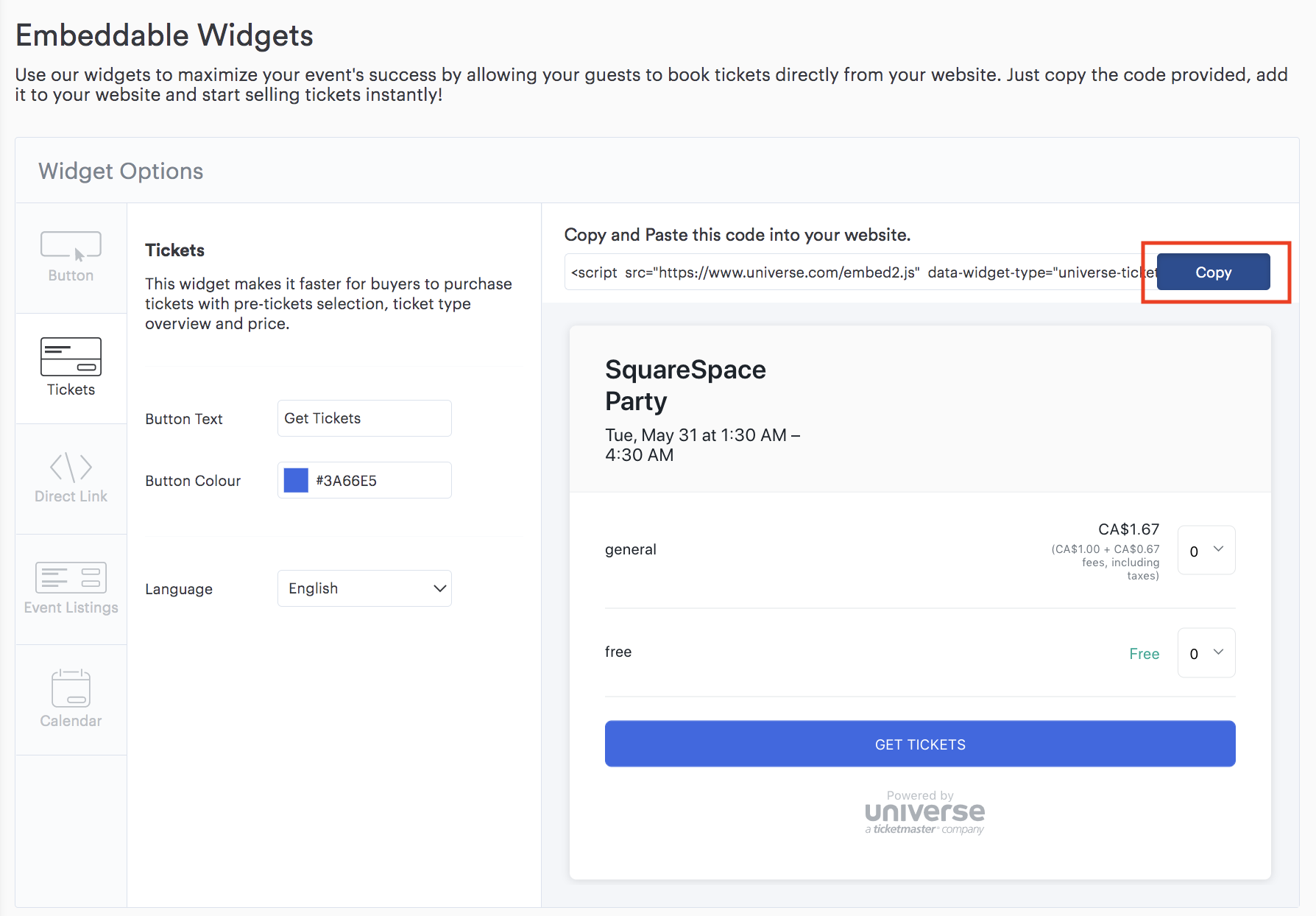 4. Log-in to your Squarespace website and select the page where you would like to display the widget.
5. After selecting the page you want to display the widget on, click 'Edit'.

6. In the editor choose where you would like to place the widget. Click the '+' button to add a new block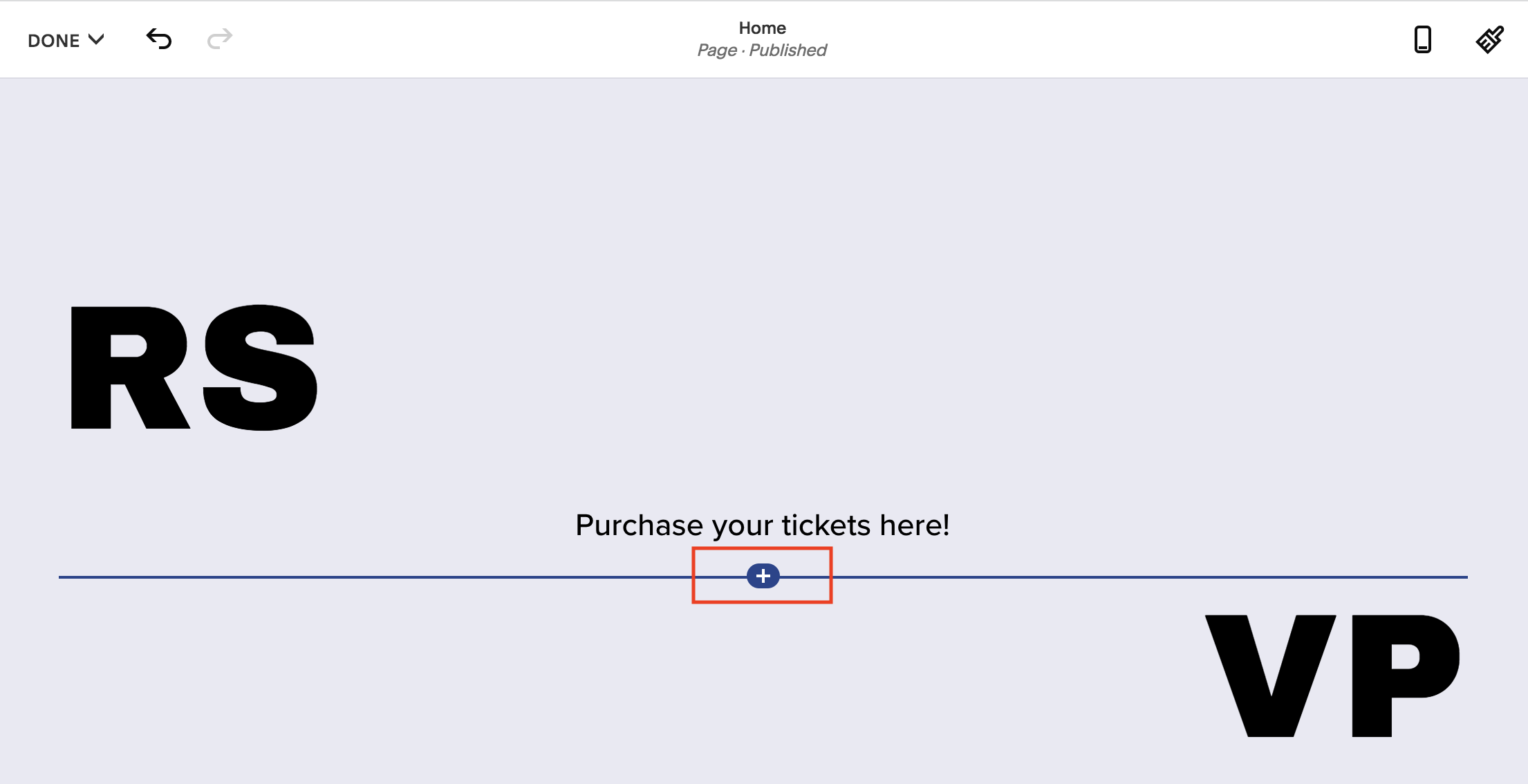 7. From the additional options that appear, choose the 'Code' content block found under the 'Basic' section.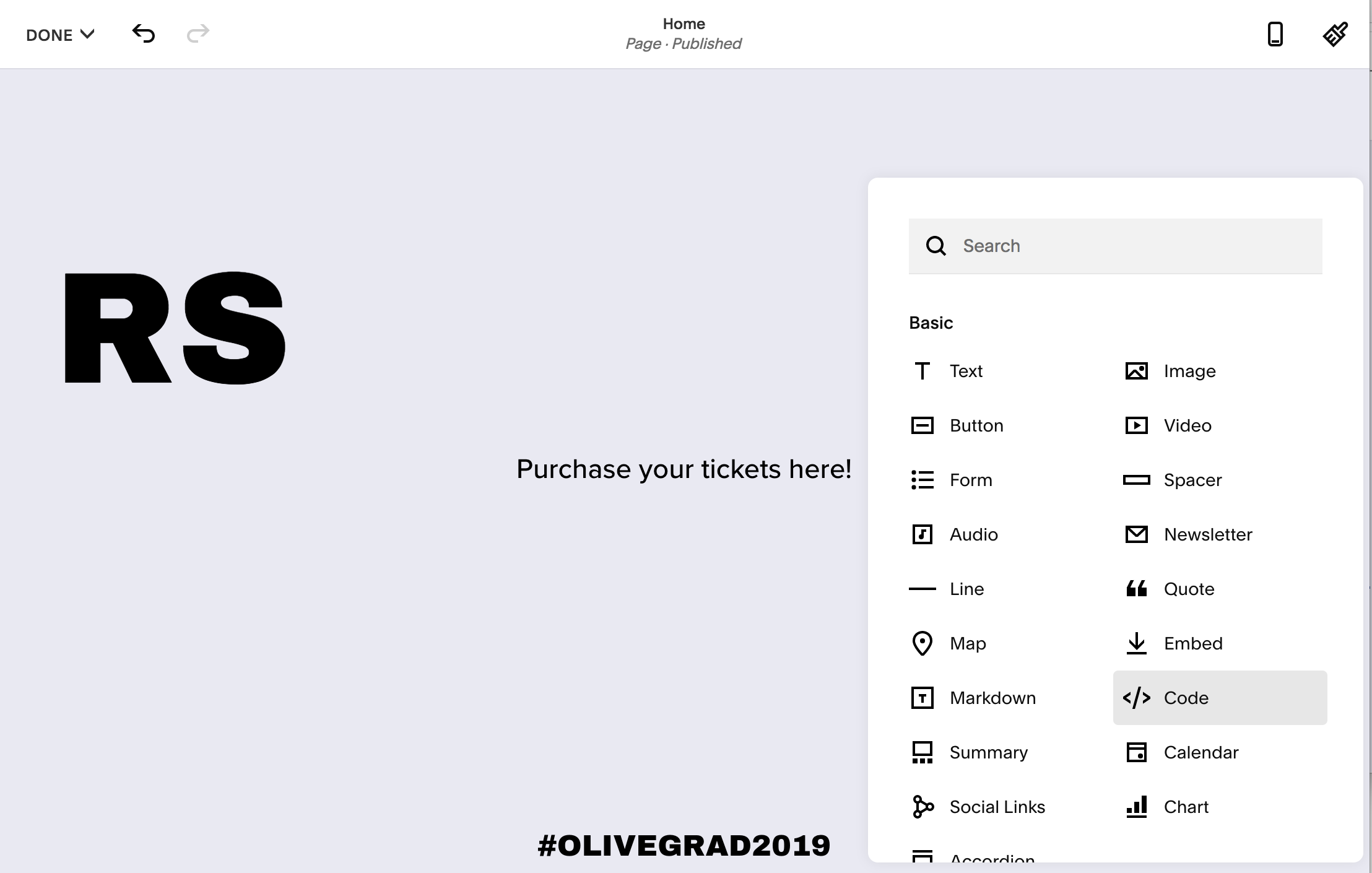 9. Paste the widget code you had copied earlier into the code field of the new block. Click outside of the code block to save the changes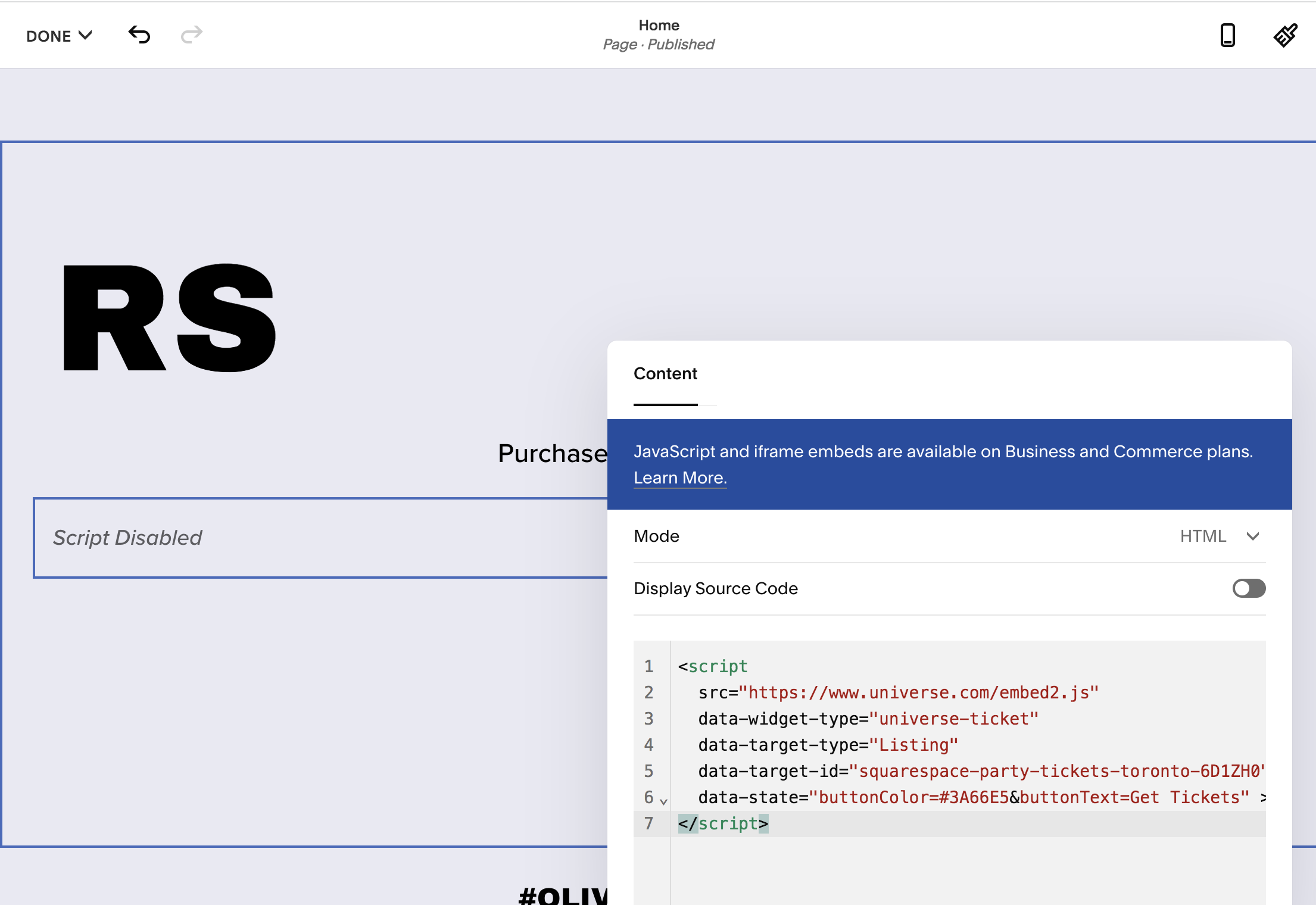 Note:Make sure the "Display Source Code" slider is turned off. Turning it on will show the actual code on your website, and not the widget itself.
10. You should now see the message "Script Disabled" in the block where you placed your widget embed code. This is normal. Squarespace disables custom code while you're logged in to your page editor.
11. In the top of the Squarespace editor click "Done" and then "Save" to save your changes. Open the preview or your live site and refresh the page. Your widget will now display in the block you added it to. Simply publish your site to allow customers to purchase tickets from your website directly.