Use Access Keys to make specific ticket types visible and bookable only to individuals with a code. You can create as many access keys for your event as you would like and can set which of your locked ticket types each code will unlock.


To set up access keys:

1. Log-in to your Universe account, go to your My Events page, and select the event you would like to manage.

2. From the side menu of your event manager, select Event Information and then select the Tickets tab from the drop down menu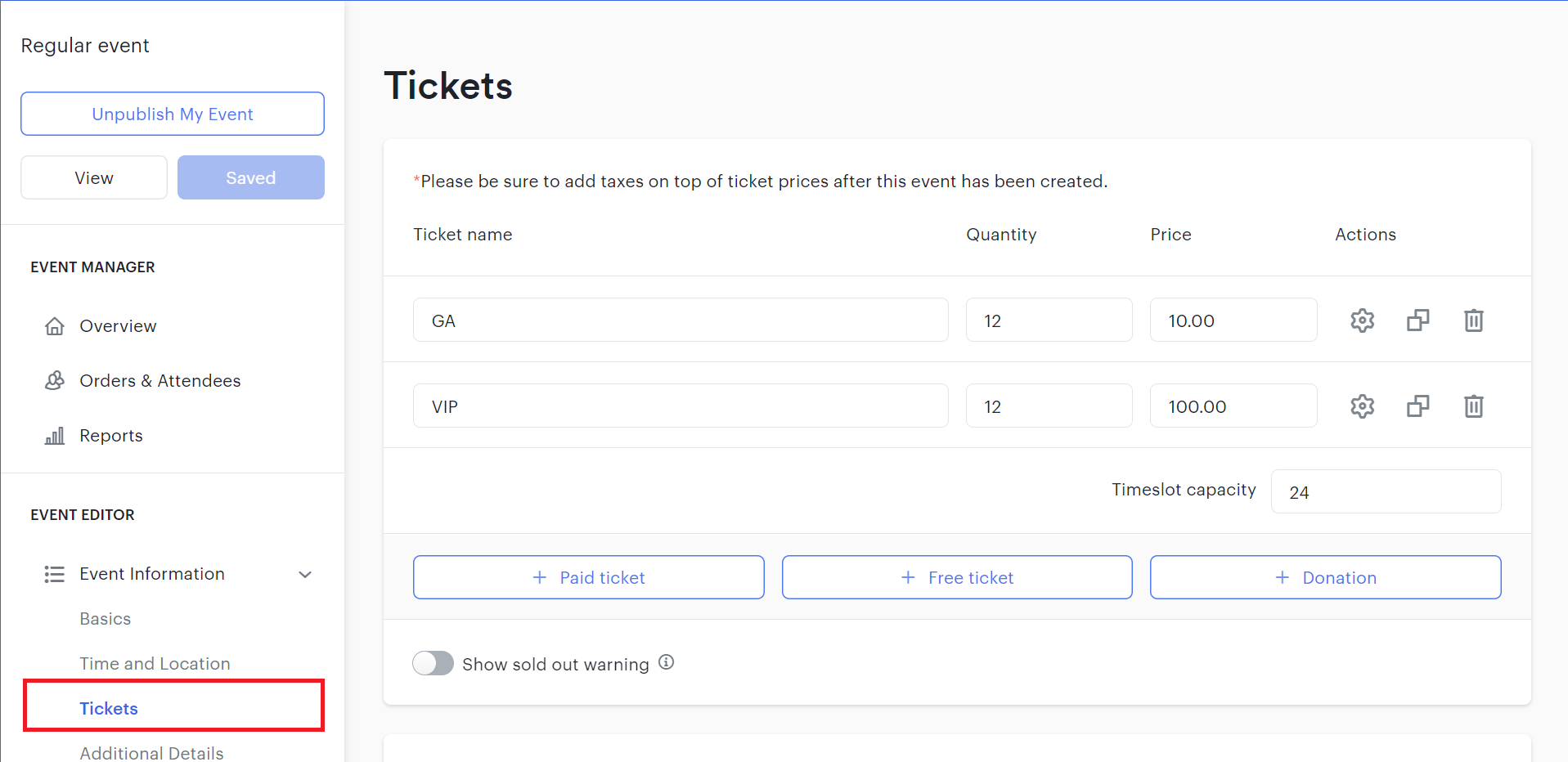 3. Select the gear icon beside the ticket type you would like to lock.
4. Change the status of that ticket type to 'Locked'. Do this for each ticket type you would like to lock.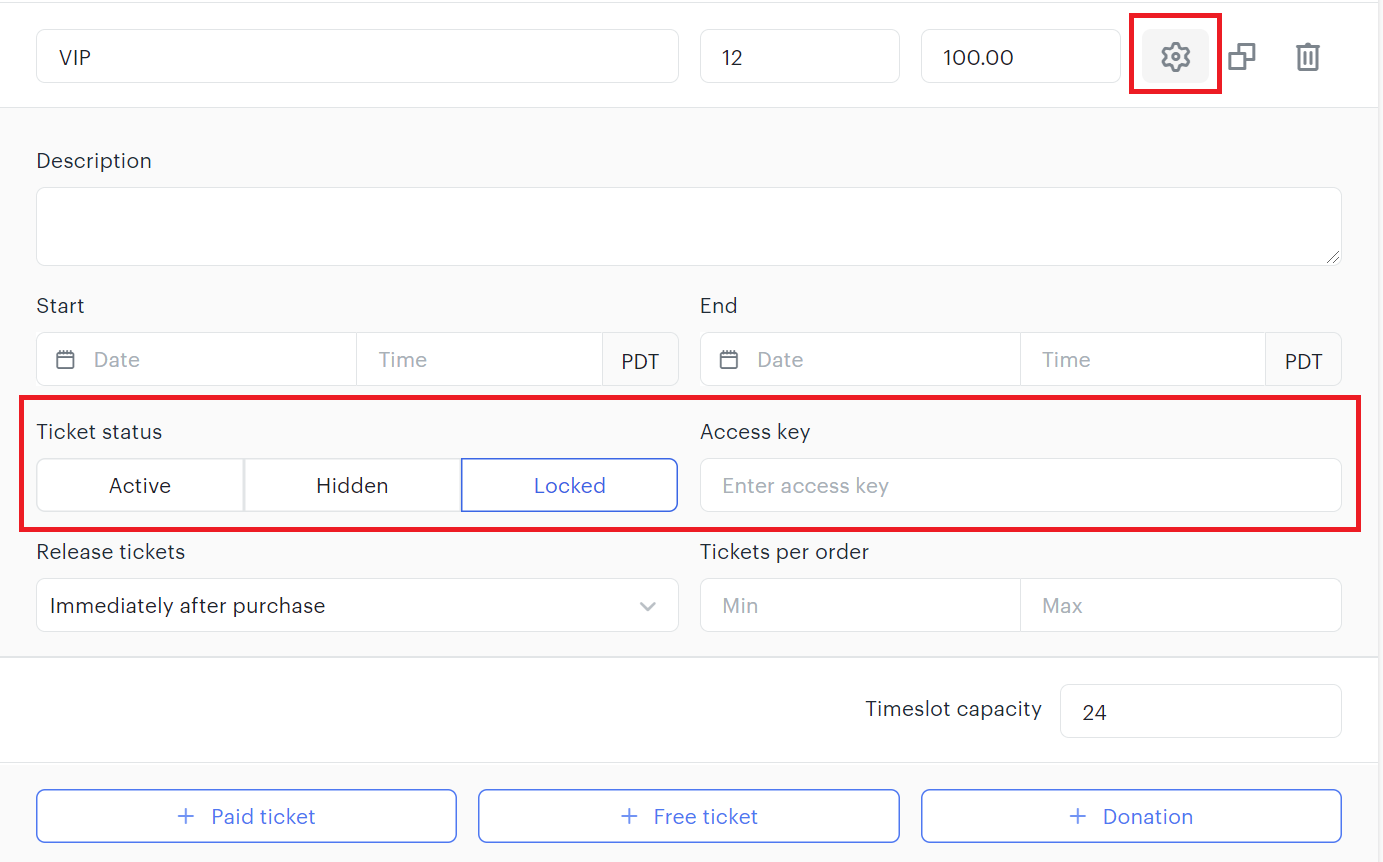 Note: To create a new locked ticket type, select the type of ticket you would like to create, enter the details for that rate and change the status to 'Locked' by clicking on the gear icon beside that ticket type to open up additional settings.

6. Before advancing to the next step, click 'Save' in the top left corner of the page.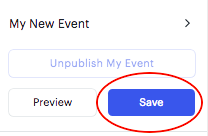 7. Once saved, select the 'Access Keys' button from the menu on the left side of the page.

8. Click 'Add Access Key', enter the name of the access key, and select the ticket type(s) it will unlock. If you would like to limit the number of locked tickets that can be booked with the access key, enter a number in the limit field.


Tip: Select the 'Import from CSV' option to bulk upload access keys from a CSV document. All codes in your CSV will have the same settings once uploaded. Your CSV should have 1 column containing only access keys names.



9. Save your changes.
Tip: Select 'Copy' to share the link or simply share the access key which can be input at the checkout.
Buyers will be unable to see any locked tickets before entering their access key. To unlock their ticket type, buyers can select "Have an access key?" which will open a text box to unlock their ticket: