Set when specific ticket types for your event will be available to be booked by setting a ticket sales start and/or end time per ticket type for your event.


To set a ticket sale start and/or end time:

1. Log-in to your Universe account, go to your My Events page, and select the event you would like to manage.
2. From the side menu, select Event Information and then select the Tickets tab from the drop down menu
3. Select the gear icon beside the ticket type you would like to edit.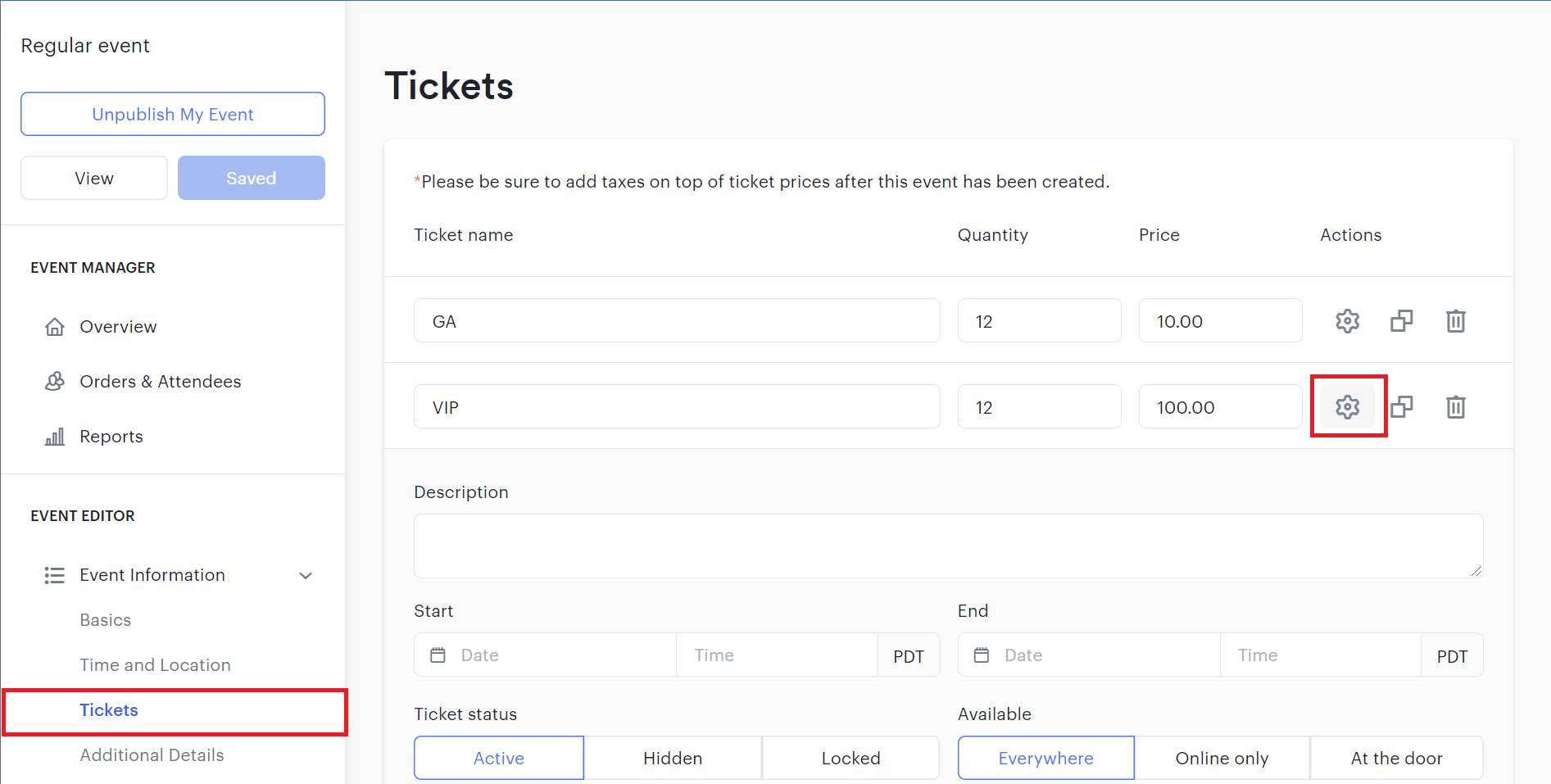 4. Set a start time and/or end time for the ticket type by entering a date and time into the 'Start' and 'End' fields.

Note: If you have multiple ticket types and would like to set a ticket sales start and end time for more than one, you will need to set for each ticket type individually.

5. Remember to 'Save' for your changes to take effect.