Give attendees the option to add a donation to their ticket order or pay what they want for their tickets.

To create a donation ticket type:
​
1. Log-in to your Universe account, go to your My Events page, and select the event you would like to manage.

2. From the side menu, select Event Information and then select the Tickets tab from the drop down menu
3. ​Create a new ticket type by selecting the option to add a '+ Donation' ticket. Enter the details for your ticket type: name, quantity available, and if there a minimum donation or pay what you want. Click the 'Gear Icon' beside the ticket type for additional settings.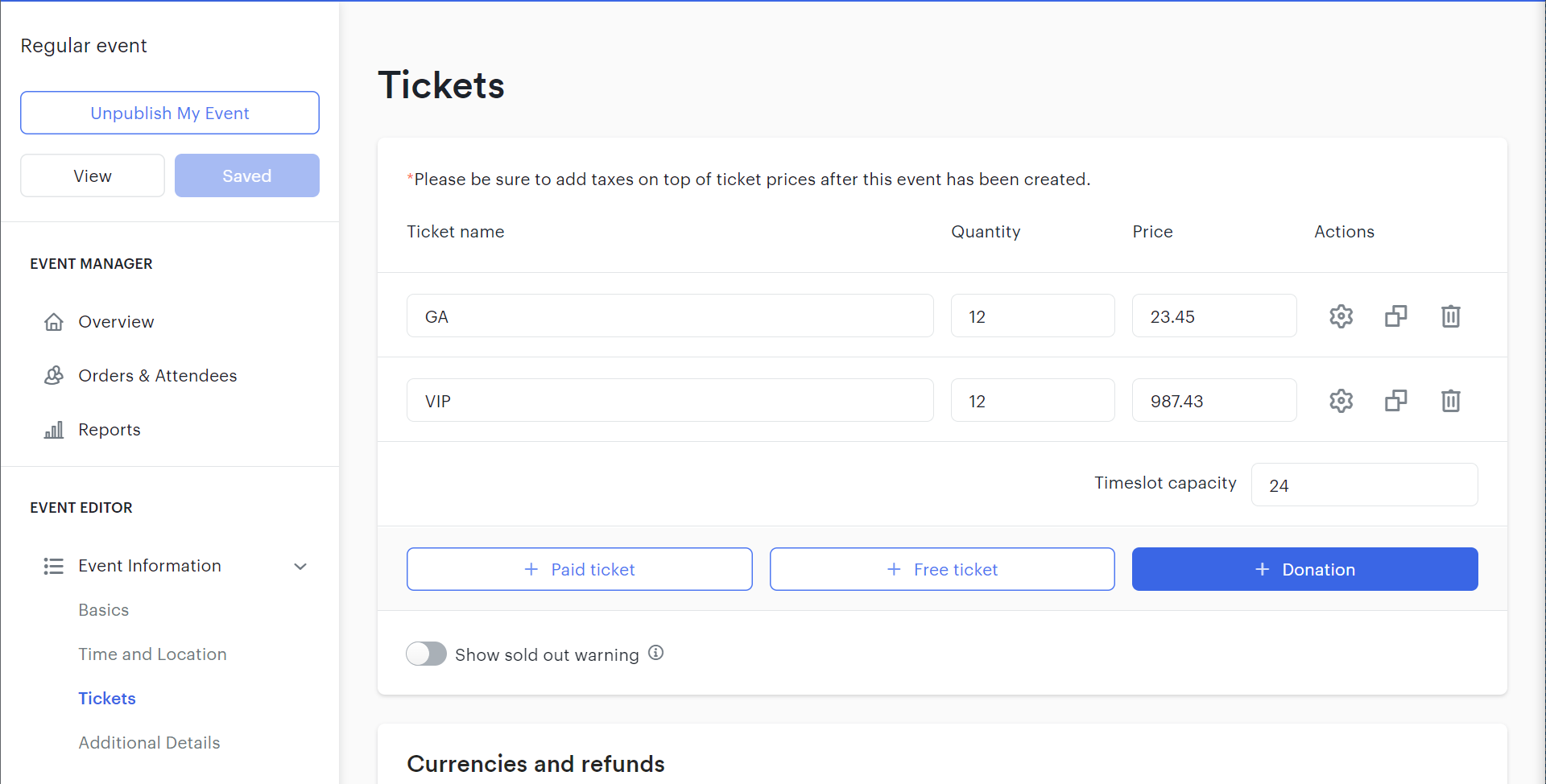 Note: If no minimum amount is entered, guest's will be able to book that ticket type for free. All regular fees still apply to donations and pay what you can tickets. In the confirmation email that the buyer receives after purchasing, their donation will be referred to as a ticket.
4. Save your changes.