By default, tickets are issued immediately after booking, however, you can choose to delay the release of barcodes until closer to your event. When buyers book a ticket that has not been released yet, they'll receive an order confirmation and another email once the ticket has been released with their ticket barcode.

To Delay The Release Of Tickets:

1. Log-in to your Universe account, go to your My Events page, and select the event you would like to manage.

2. From the side menu, select Event Information and then select the Tickets tab from the drop down menu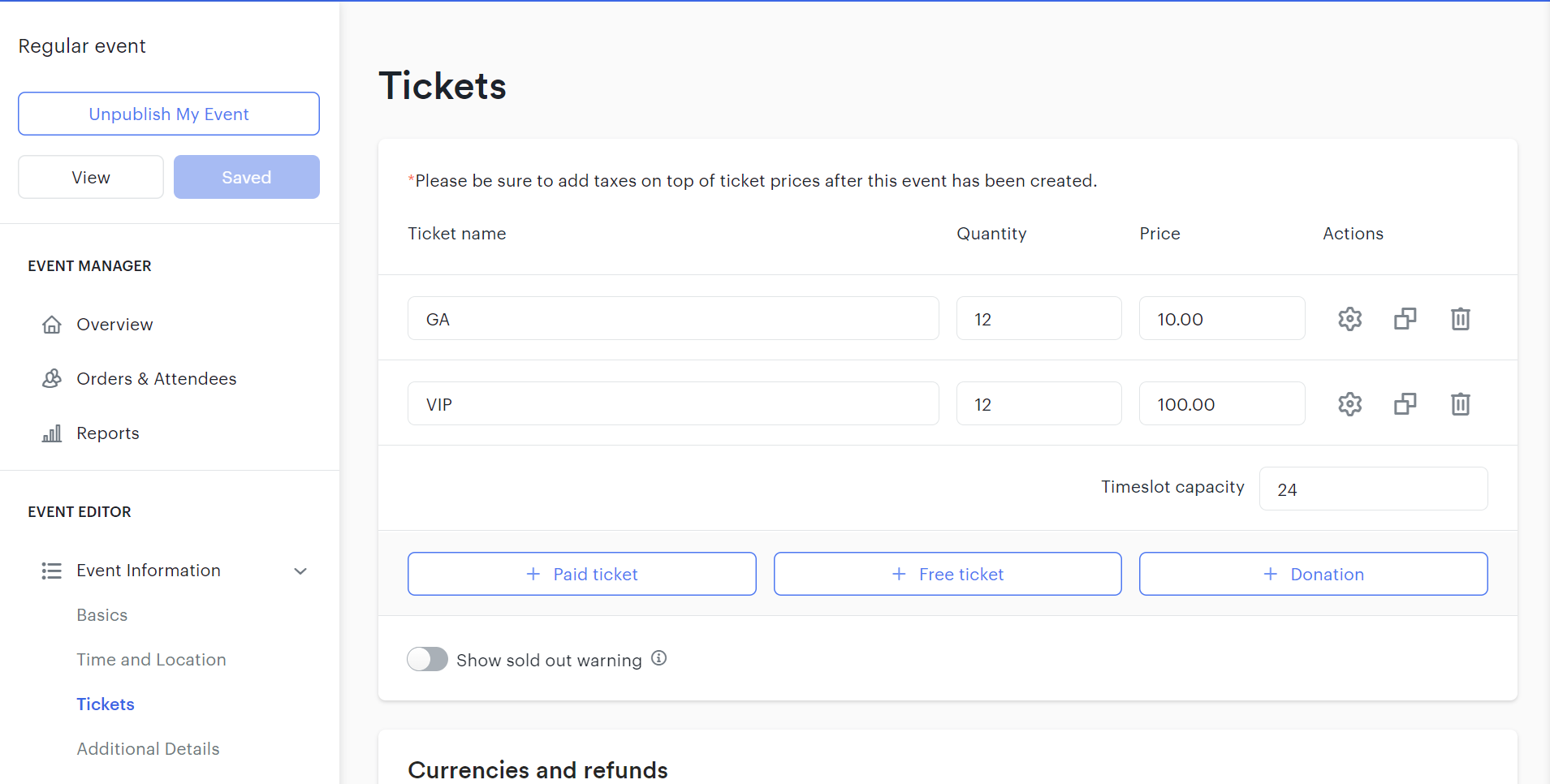 3. From the edit page, scroll down to the 'what tickets will you offer?' section and then select the gear icon beside the ticket type you would like to set a ticket delay for.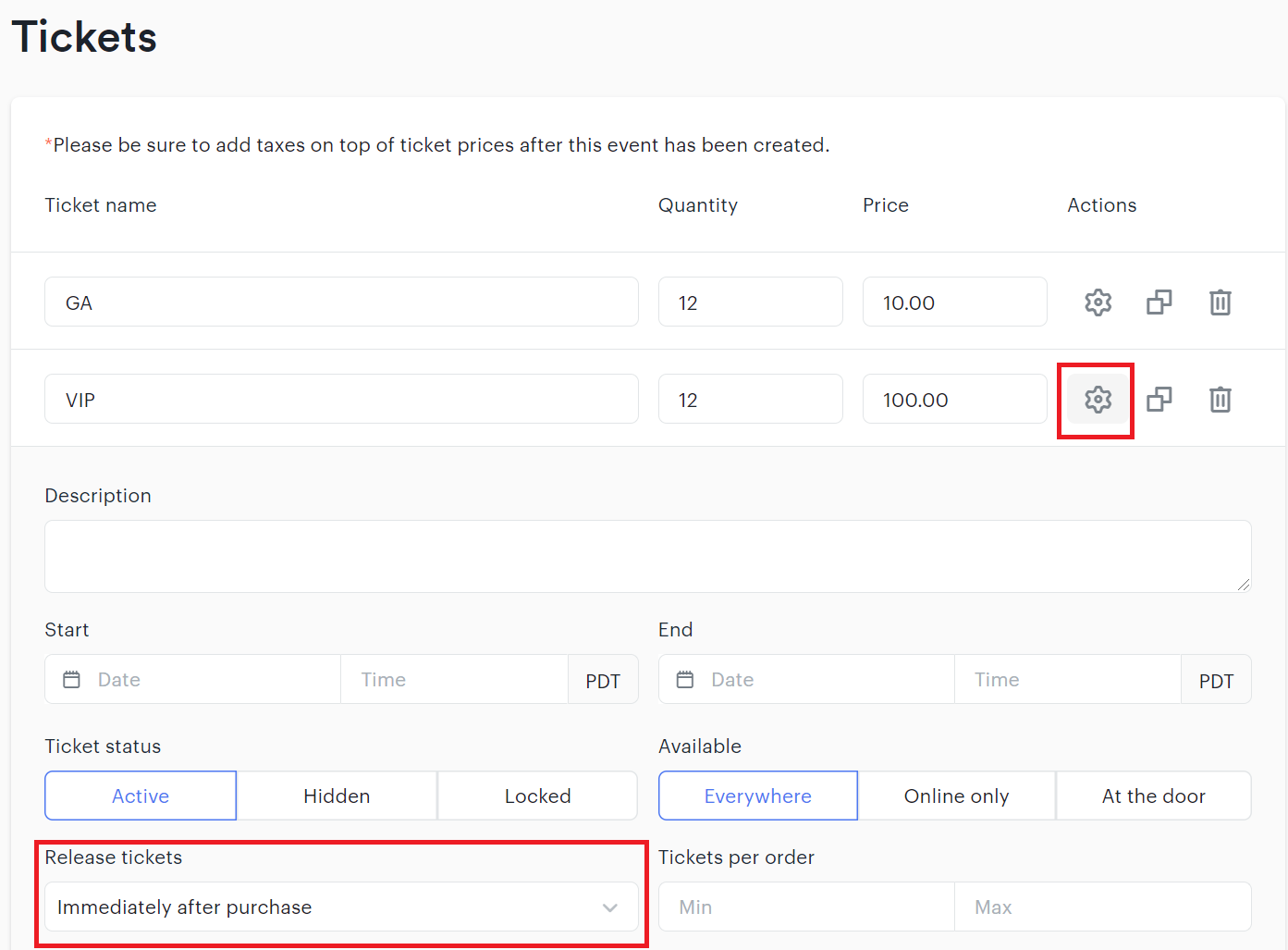 Note: Ticket delays are set per ticket type. If you have multiple ticket types you would like to set a ticket delay for, you will need to do so for each ticket type individually.

4. From the additional fields that appear below, click the 'Release Tickets' dropdown and set your preference.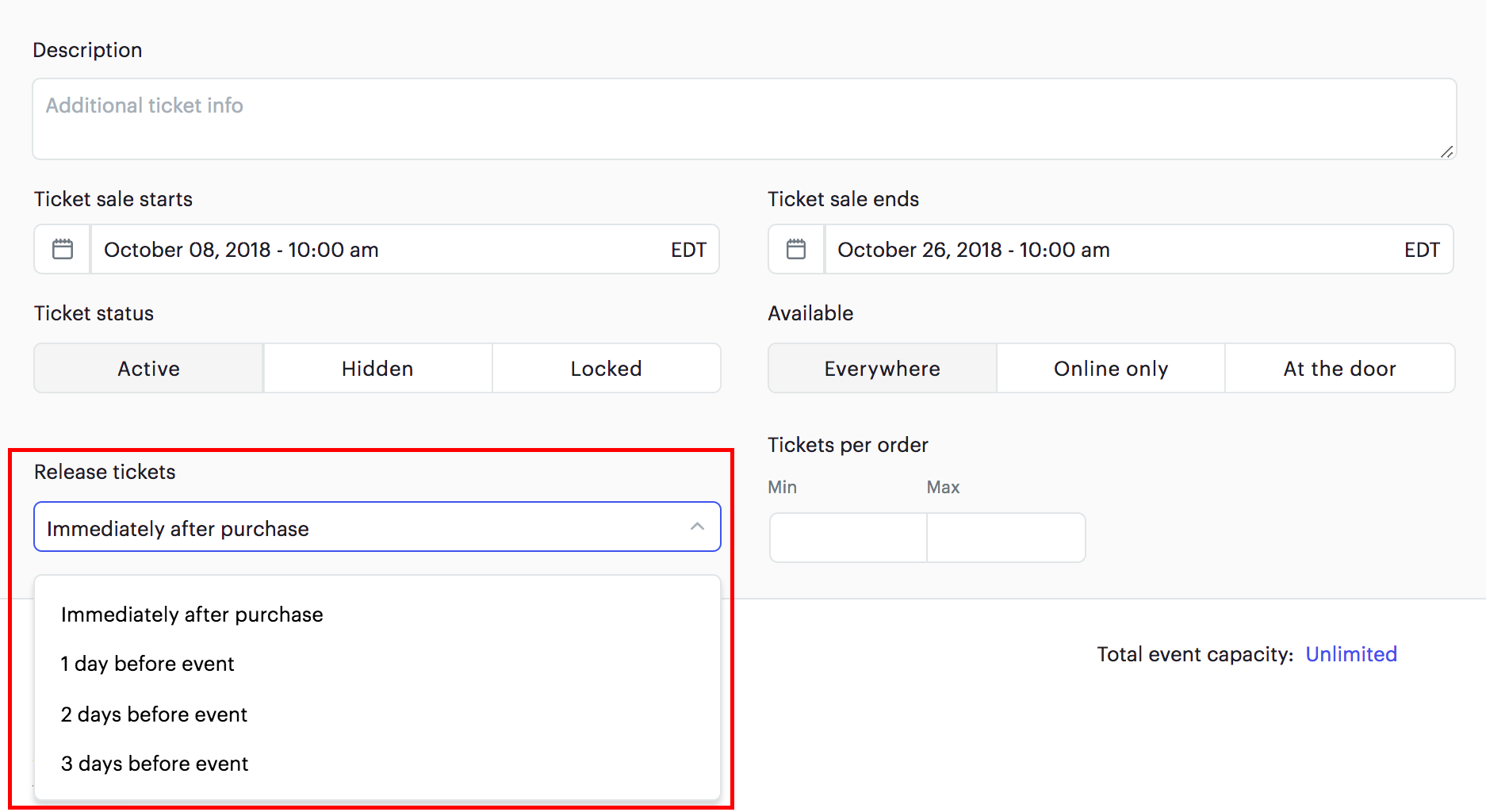 5. Save your changes towards the top left of your screen.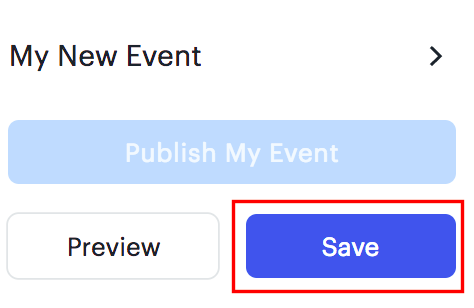 Warning: The default setting is to release tickets immediately after purchase. If tickets have been sold for your event before this was set, those tickets will be available and valid for your event.