Add additional details for your event that will show in confirmation emails and on guest's tickets.

To add a ticket note:

1. Log-in to your Universe account, go to your My Events page, and select the event you would like to manage.
2. From the side menu, select Event Information and then select the Additional Details tab from the drop down menu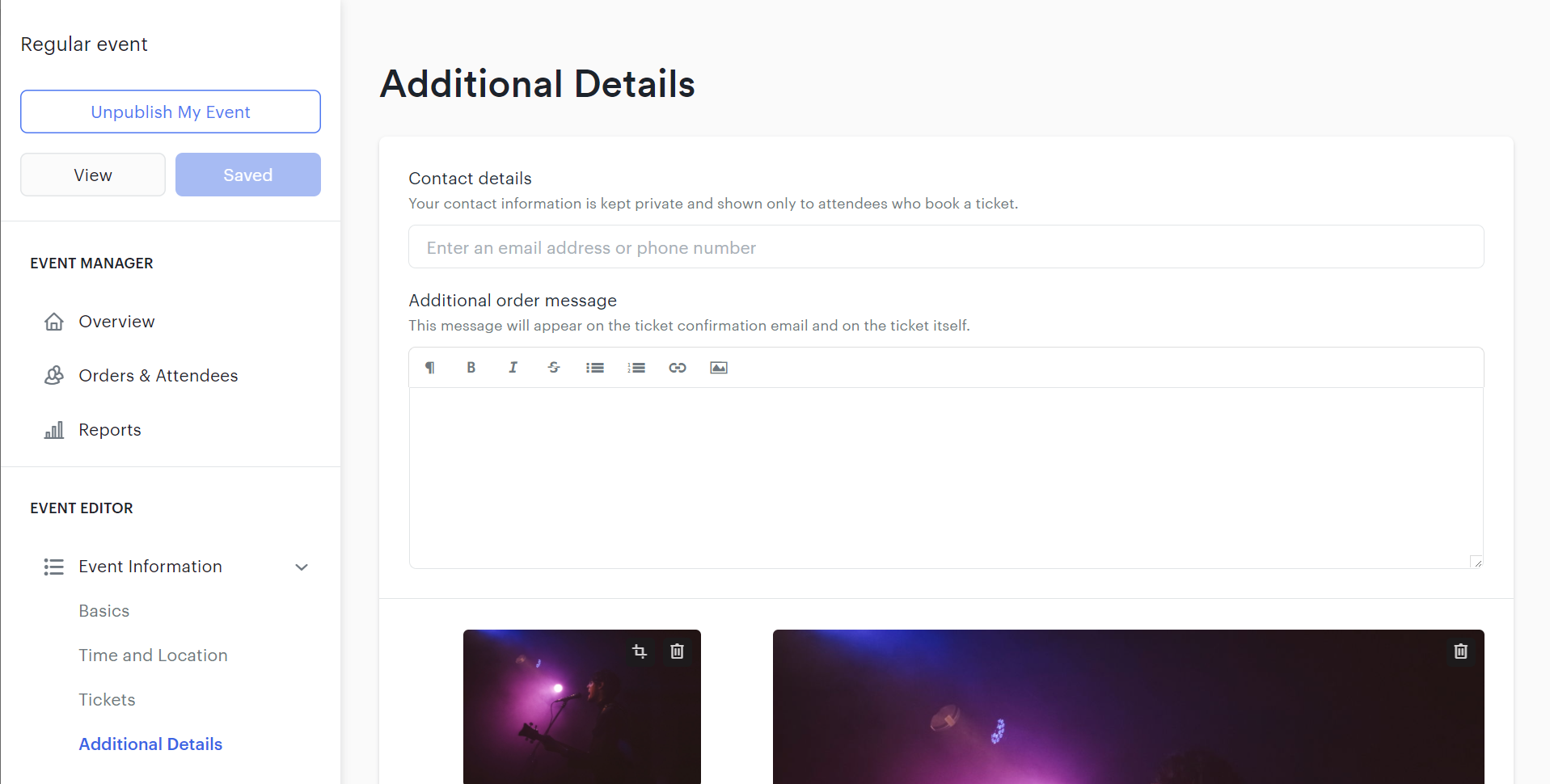 3. In the 'Additional order message' section enter any information you would like communicated to your guests in the confirmation email and on their tickets.
5. Save your changes towards the top left corner of your screen.
Note: Notes will only be shown to confirmed guests.