The event reminder email is sent to all ticket holders 24 hours before the start of your event. The email contains the guest's ticket(s) as well as basic event information.

To disable a reminder email for your event:

1. Log-in to your Universe account, go to your My Events page, and select the event you would like to manage.

2. From your Event Manager, select the Event Settings option from the menu down the left side of your screen.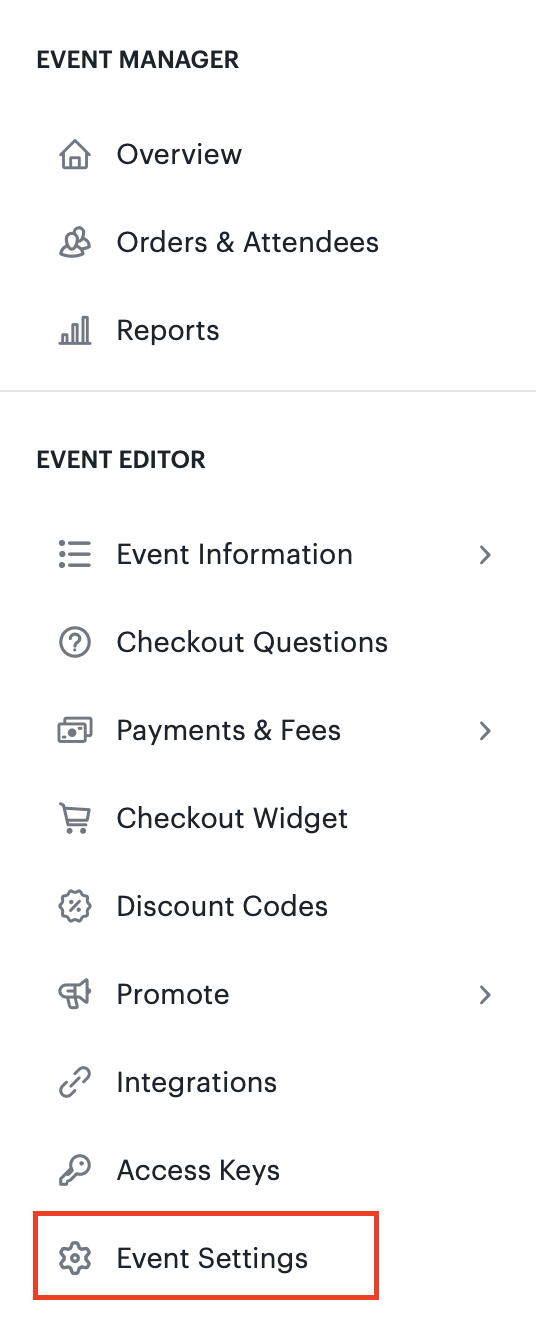 3. Scroll down to the 'Email Notifications' section and locate the 'Attendee Reminder Emails' setting. Click the dropdown menu and select 'Don't Send Reminder Emails'.



4. Save your changes.