Easily send a message to your guests directly from your Universe event page. Choose to message all guests, or segment of guests, by ticket type or registration date.

When a message is sent, the recipient will receive an email with your message and can log-in to their Universe account at any time to respond (if needed).

Note: Tickets that were purchased using the host email address will not receive an email when using the 'Message Attendees' feature.

To Message Guests:

1. Log-in to your Universe account, go to your 'My Events' page, and select the title of the event you would like to manage.
2. From your event's 'Manage' page, select the 'Orders & Attendees' option from the menu down the left side of your screen.
3. Select the 'Attendees' tab then click on 'Message Attendees' tab.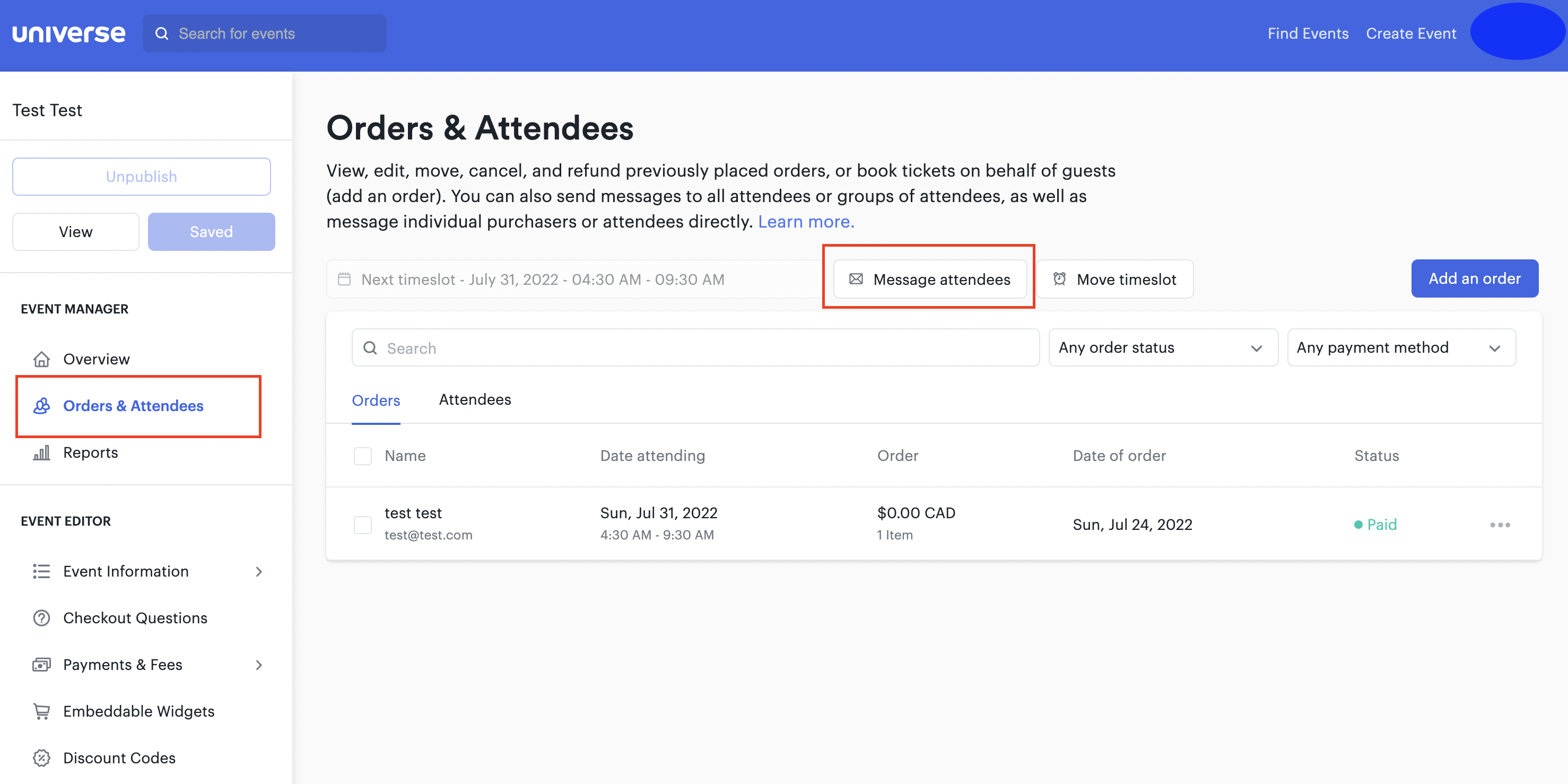 4. After clicking on the 'Message Attendees' tab, a new window will pop up allowing you to send a message to your guests: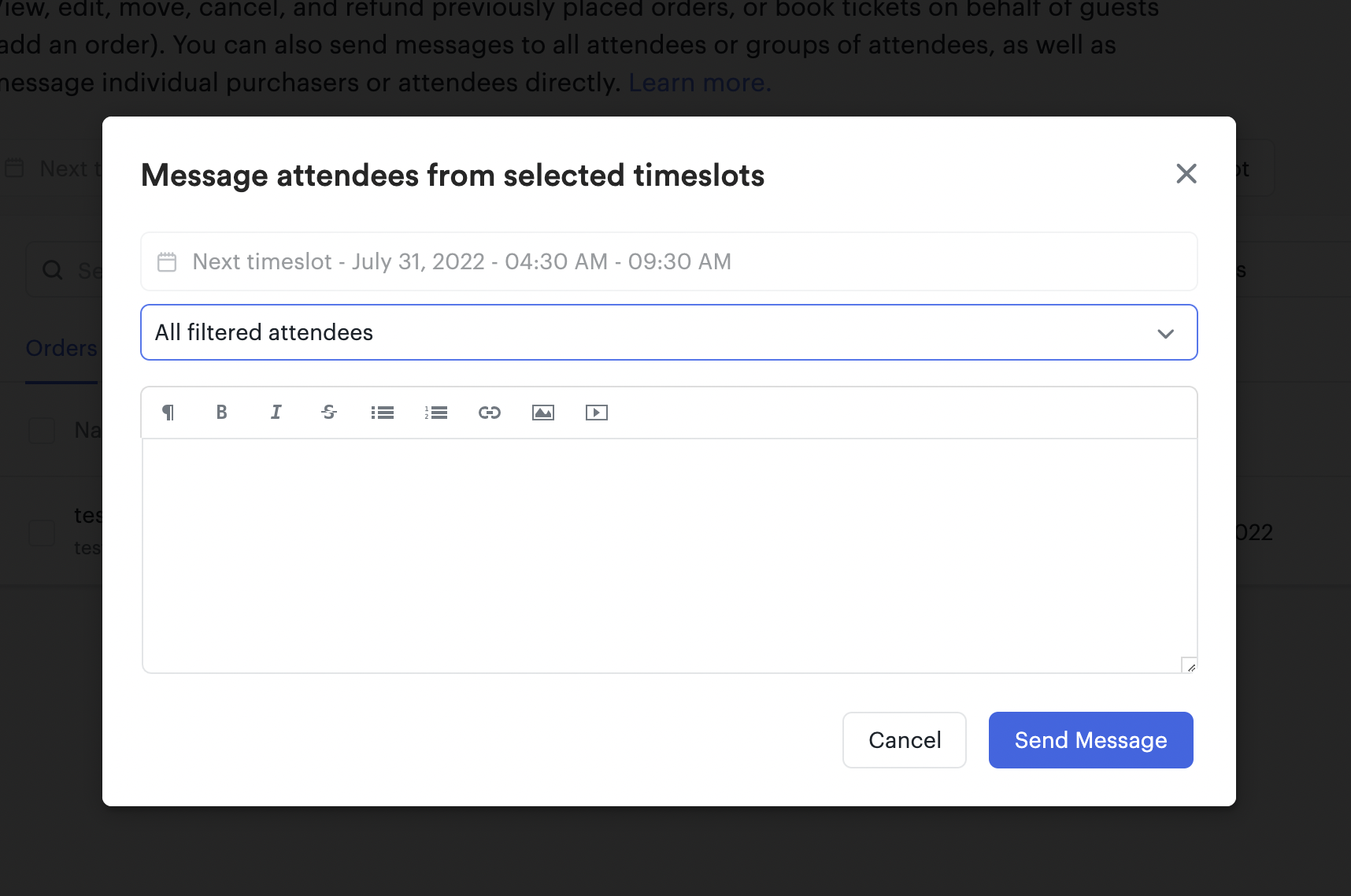 5. For events with multiple timeslots, you can select a specific timeslot with the guests you would like to message, or message attendees across all timeslots. If a specific timeslot is not selected the window will default to 'All Timeslots'.

Warning: 'All Timeslots' includes every timeslot on your event, both past and future. For long running timed-entry events with many timeslots, this can result in messaging attendees who attended your event a long time ago.


6. You are able to filter your guests by ticket type, registration date and approval status.
7. Type your message in the pop-up, and click the 'Send Message' button.