Note: you must be connected to the internet to use this feature with the BoxOffice app.

The Multi Scan Time Delay is a great feature for any event hosts that currently use the Max
Ticket Redemptions field on the Tickets creation page. This allows event hosts to add a
Redemption Time Interval to their tickets, where tickets can no longer be scanned within the
selected time duration. This can help event hosts prevent rapid consecutive scans by the same
ticket, which is especially helpful for event hosts that sell season tickets or multi-event packages
to their fans.

To enable this feature, navigate to the Tickets page on one of your regular events. Under the
Max Ticket Redemptions field, input a value greater than 1 to display the Redemption Time
Interval option:


Once the Redemption Time Interval option is presented, select your desired interval (options
currently available: none, 30 minutes, 1 hour, 2 hours, or 12 hours).

BoxOffice App Considerations:

If a ticket has already been scanned and there is an attempt to re-scan the ticket, a scan error
message will appear (Already Checked In). In these scenarios, a ticket holder can be re-
scanned once the selected time duration has elapsed. Alternatively, there is an override button
(Check In Again) available to use if your BoxOffice staff would like to re-scan them within the
redemption time interval.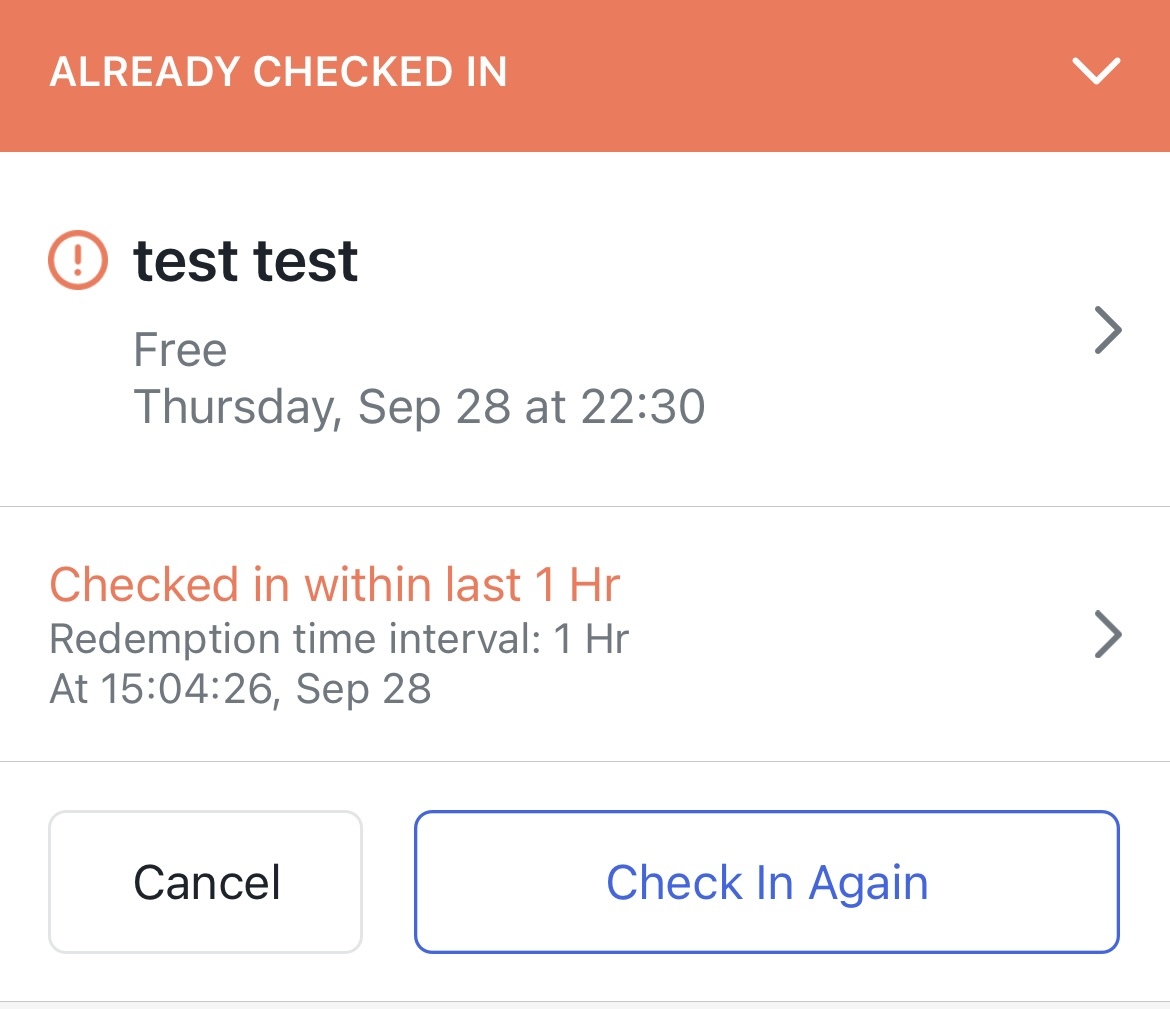 When viewing the Guestlist history from the Guestlist tab, you will also be able to view the
additional check-ins (+1 Check In - Scan will display):