To manage your email preferences:

1. Log-in to your Universe account and go to your Settings.

2. In settings click on the 'Email Preferences' tab.



3. Unsubscribe by un-checking the box beside any email you no longer want to receive.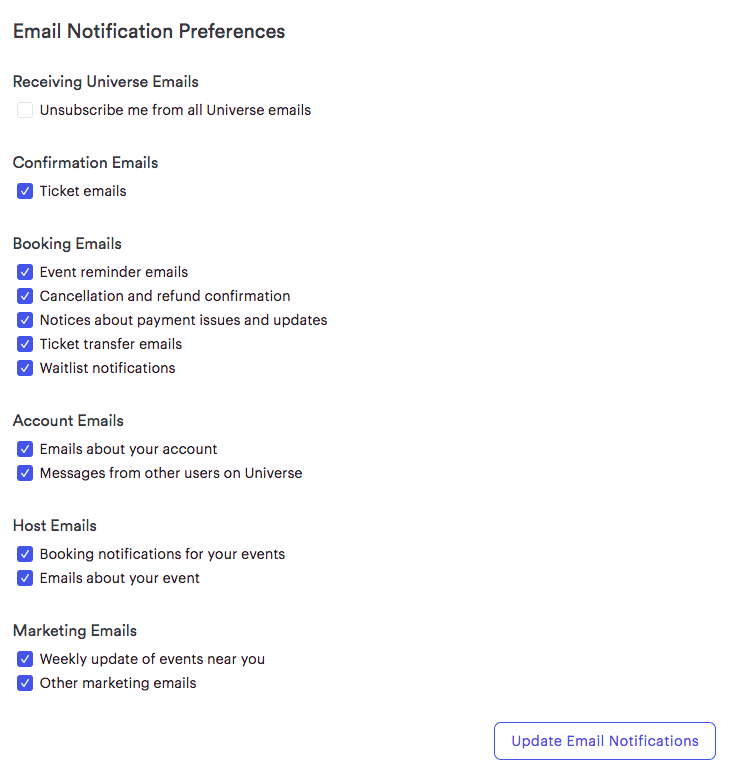 Warning: Checking the box next to 'Unsubscribing from all Universe emails' will disable all emails from being sent to your email address. This includes confirmation emails, email verification emails, and password reset emails will not be received.
4. When done, save your changes by selecting the 'Update Email Notifications' button at the bottom of the section.