Easily switch your Universe account from a personal account to a business account and vice versa. A business account has a company/organization name associated with it and a personal account has a first and last name.

To change your account type:

1. Log-in to your Universe account and go to your Settings.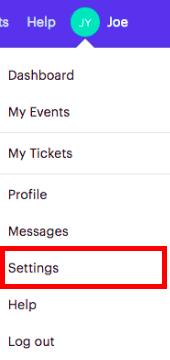 2. Click on the 'Profile' tab.

3. Depending on the type of account you currently have, below your account name, there is either a 'Switch To Business Account' or 'Switch To Personal Account'. Click that button.

4. Enter either your business name or first name and last name depending on the type of account you are switching to.

5. Save your changes.