Each Universe account has one email associated with it. That email address is used to login to your account and is where all communication regarding your events and/or bookings and account activity will be sent.


Note: The same email address cannot be associated with more than one Universe account.

To change the email on your Universe account:

1. Log-in to your Universe account and go to your Settings.

2. In the 'General Account Settings' section, enter the email address you would like to set as your new account email.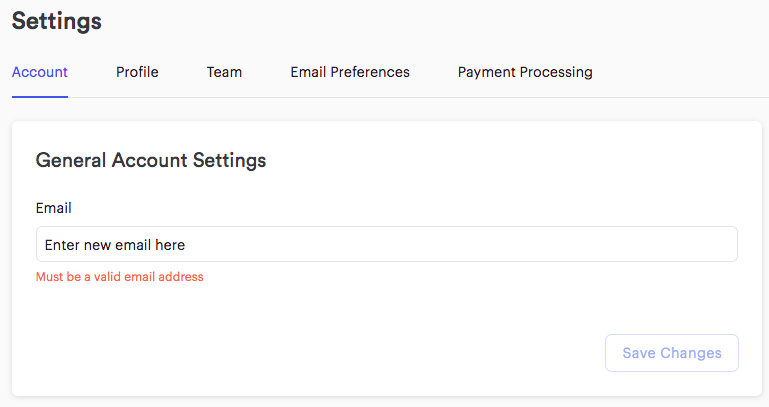 3. Save your changes below to trigger a confirmation email to be sent to your new account email address.

4. Locate the confirmation email and click the confirmation link.


Note: Only once your new email address is confirmed, will the email on your account change.