Create a custom URL for your Universe profile. The URL will be formatted as www.universe.com/yourcustomtext

To set a custom profile URL:

1. Log-in to your Universe account and go to your Settings.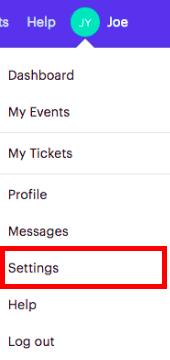 2. Click on the 'Profile' tab at the top of the page and enter your desired text in the 'Profile URL' section.

Note: If your desired URL is already taken, an error message will show below. The same URL cannot be associated with more than one profile.

3. Click 'Save Changes' located at the bottom of the section.