Universe charges a per-ticket service fee for all paid orders in our system.

If you are using our payment processor, Universe Payments, to process payments for your event, a payment processing fee will also be applied. 

If you are using your own Stripe account to process payments, the processing fee will be charged to you by Stripe and not passed on as a Universe fee in our system. Learn more about payment processing preferences.

Pricing varies by currency and location. 

To set who pays the fees for your event:

1. Log-in to your Universe account, go to your My Events page, and select the event you would like to manage.

2. From your 'Event Manager', select the 'Payments & Fees' option from the menu down the left side of your screen and then select 'Fees'.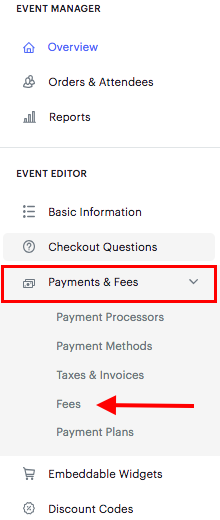 3.  Locate the 'Fee Structure' setting on the right side of the page. 



4. From the drop down menu select either 'Pass fees to the buyer' or 'Absorb fees into the price'. 

5. Save your changes.