As of July 17, 2023, all Universe events in the United States transacting through Universe Payments will have Order Protection enabled on their events by default.
Booking Protect (a Cover Genius company) provides refund options to fans, allowing those who opt-in to recoup the total balance of their order (including any add-ons, taxes, and all fees except the Order Protection fee) if they're unable to attend their event for unforeseen circumstances such as illness or injury, adverse weather conditions, other covered events like accidents en route to the event, and more.
Please note that Booking Protect will handle the entirety of the refund process including owning the payment to the buyer, so there is no additional work or financial burden by event hosts if a fan requests a refund.
Below is an example of what the fan will see in the checkout experience when an event has Order Protection enabled: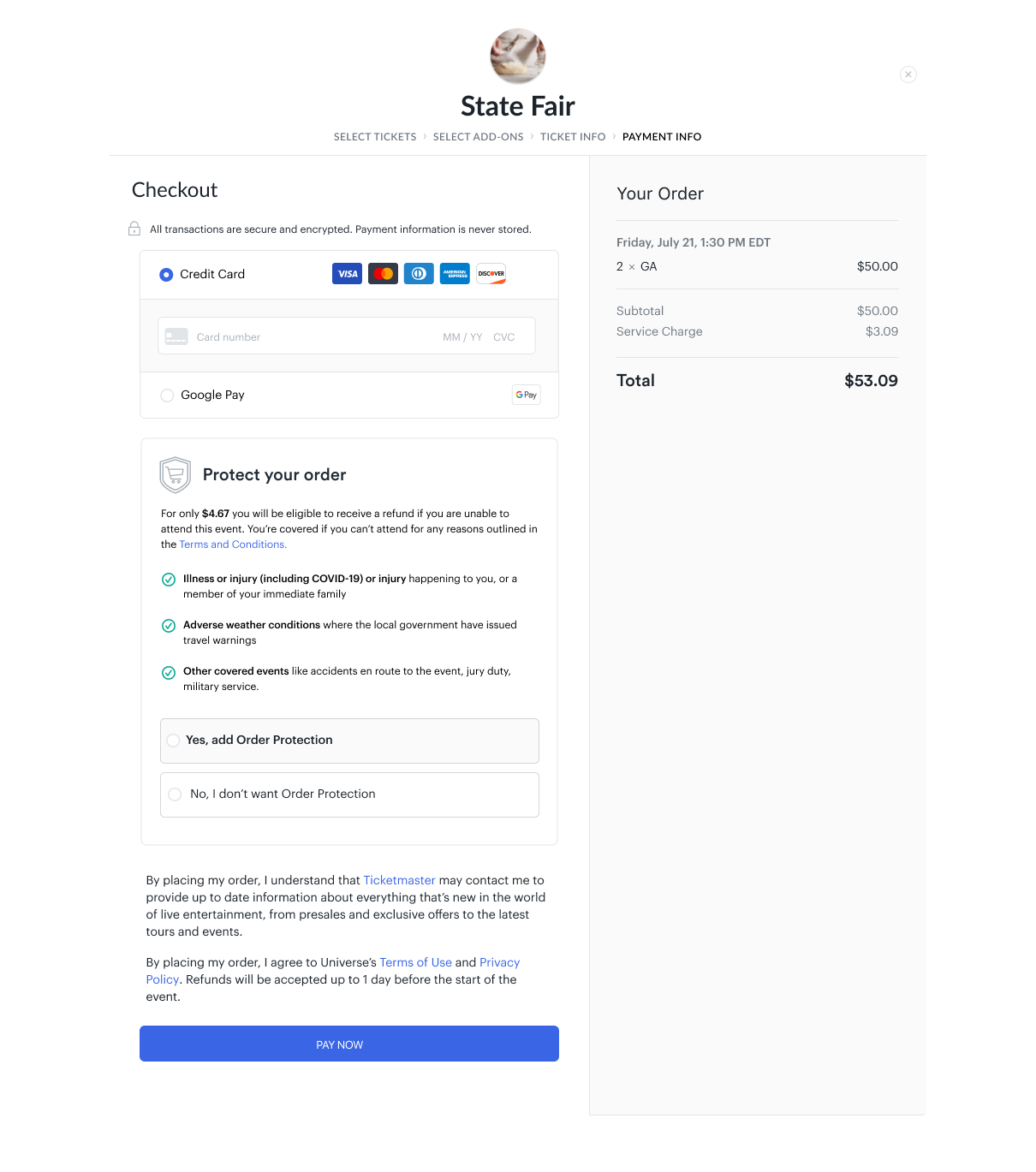 Fans will have the option to opt in or out of Order Protection before the purchase has been made. Please note, fans will only be able to add Order Protection at the time of their order. This can not be added to an order after the purchase has been completed.
Once a fan has opted in to Order Protection, they will be able to access the 'Request a refund' option by navigating to their "My Tickets' page. Once the fan is on this page, they will be able to find their ticket, and select the 'More' button that will present the 'Request a refund' option.

Clicking on the 'Learn More' hyperlink will also provide the fan with some additional information regarding their Order Protection, as well as the option to 'Request a refund':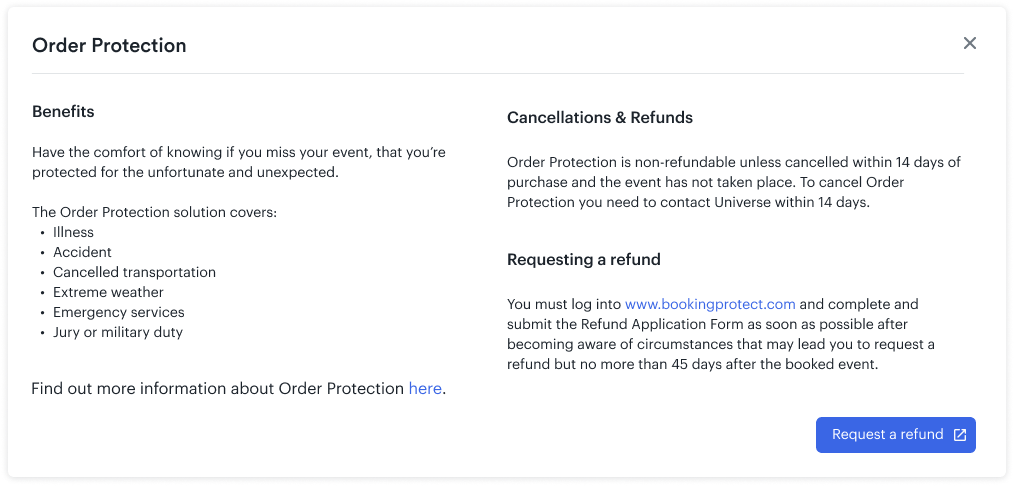 If you have any questions, please reach out to your Client Services Representative, or submit a request for more information.