Event hosts can now embed Spotify playlists directly into their event listings under the event
description section.
To embed a Spotify playlist into your event description:
1. Locate the playlist on Spotify you would like to embed into your event

a. You can find the embed code by clicking on the Settings icon (three dots menu
icon) > Share > Embed Playlist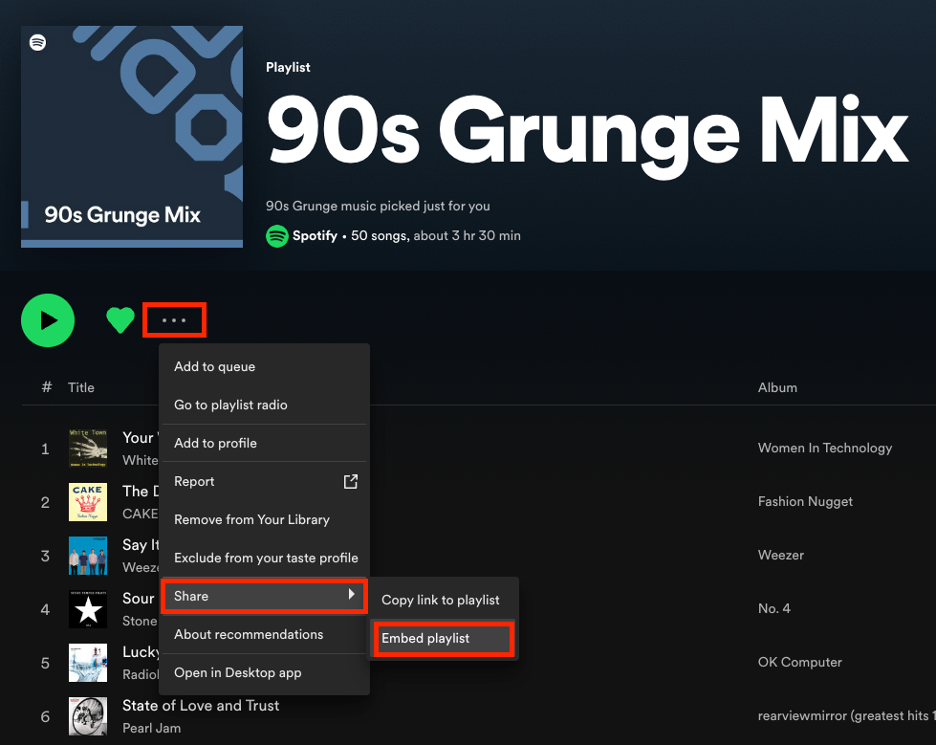 2. Make any adjustments (optional) you would like to the embed code by selecting the options provided on the 'Embed playlist' screen (these adjustments are limited to background color and size). Once these adjustments have been set, copy the code: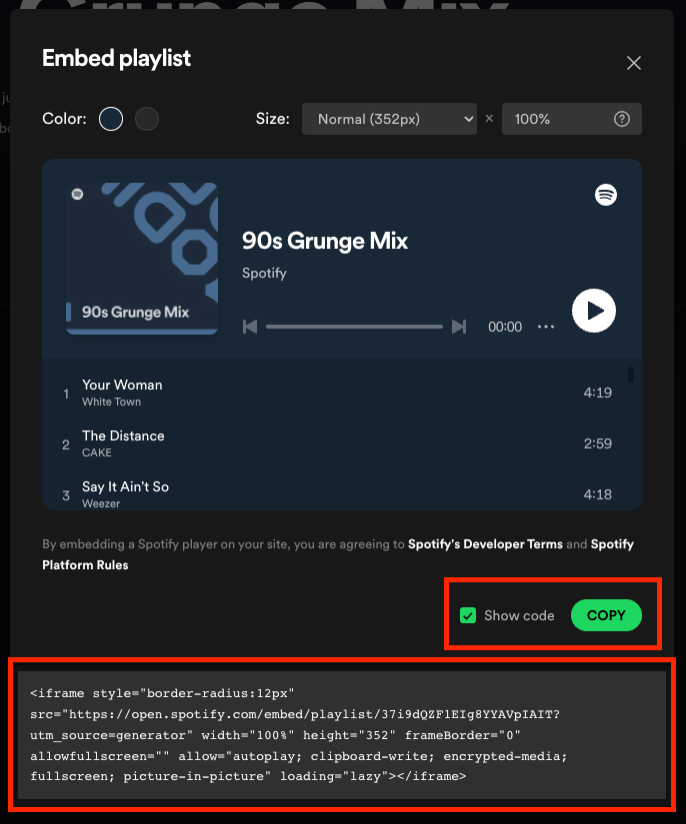 3. Log into your Universe account and navigate to the event you would like to edit.
a. Once you log in, click on your profile icon at the top right of the page navigation and select 'My Events'
b. From the 'My Events' page, search for your event and click on the 'Manage' button to edit the event
4. From the left-hand menu, navigate to the 'Event Editor' section, and expand the 'Event Information' tab. From here, select 'Basics'. This will bring up the page editor for the event description section of your event listing page: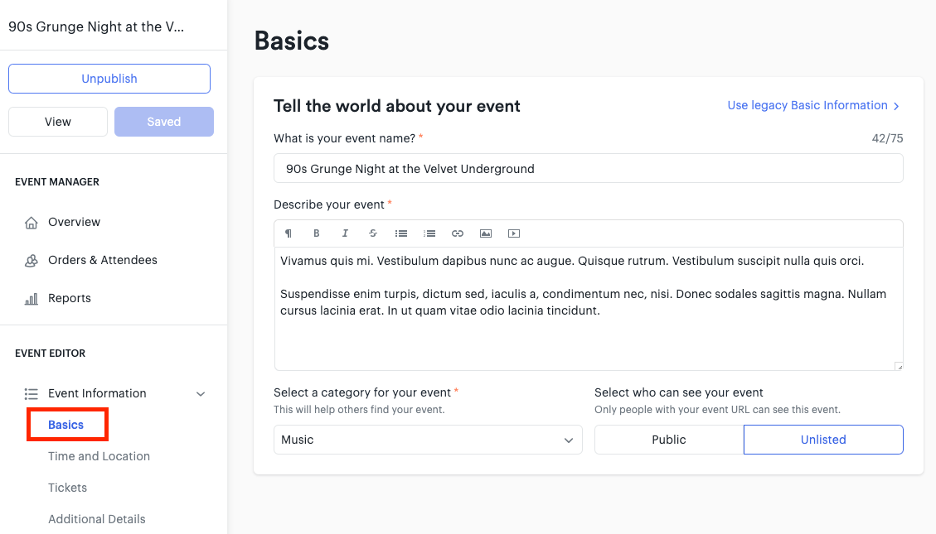 5. Click on the embed code button (

):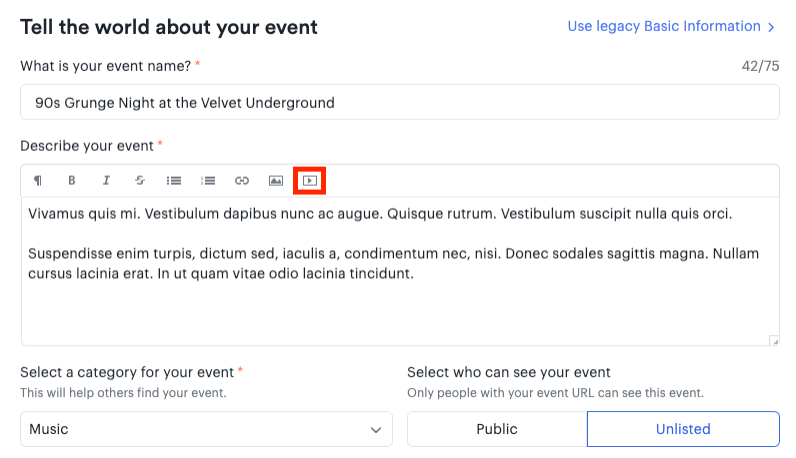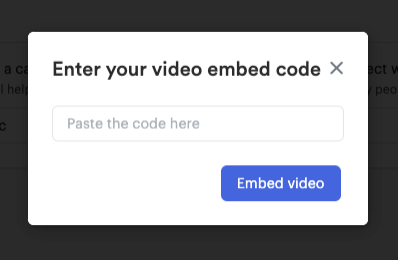 Note: currently, this feature will only work with Spotify playlists, or YouTube and Vimeo video embeds.
6. Paste the embed code you copied from your Spotify playlist into this input field: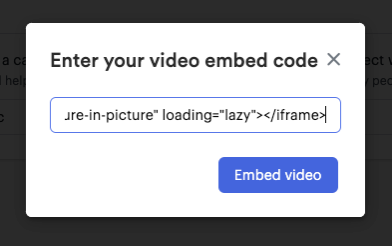 Important step: remove the following piece of code from the embed code you pasted:
loading="lazy"
Before: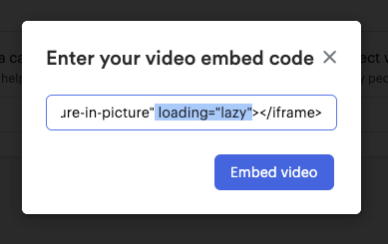 After: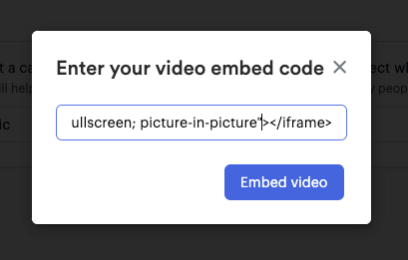 7. Once the embed code has been updated with the code removal mentioned above, click the 'Embed video' button. You will now see your Spotify playlist in the editor preview: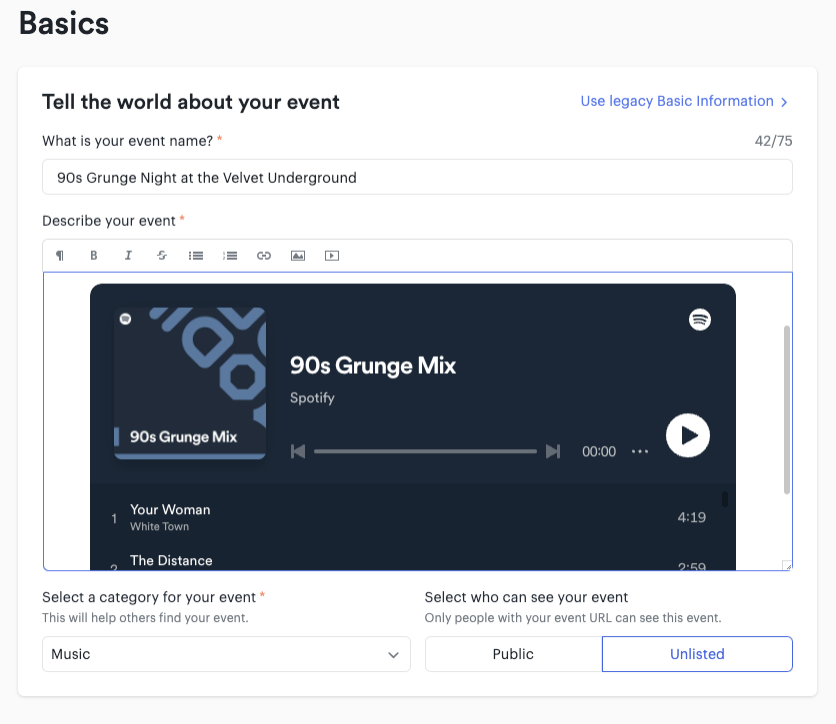 8. Please remember to save your edits when you're done updating the page:

Once saved, view your event page with your newly added Spotify playlist: