The Universe Service Invoice is a receipt for our services and the funds involved. It provides you with a financial summary of your event, including Universe Service Fees charged.
To request a service invoice:
1. Log-in to your Universe account, go to your 'Settings' page, and select 'Billing'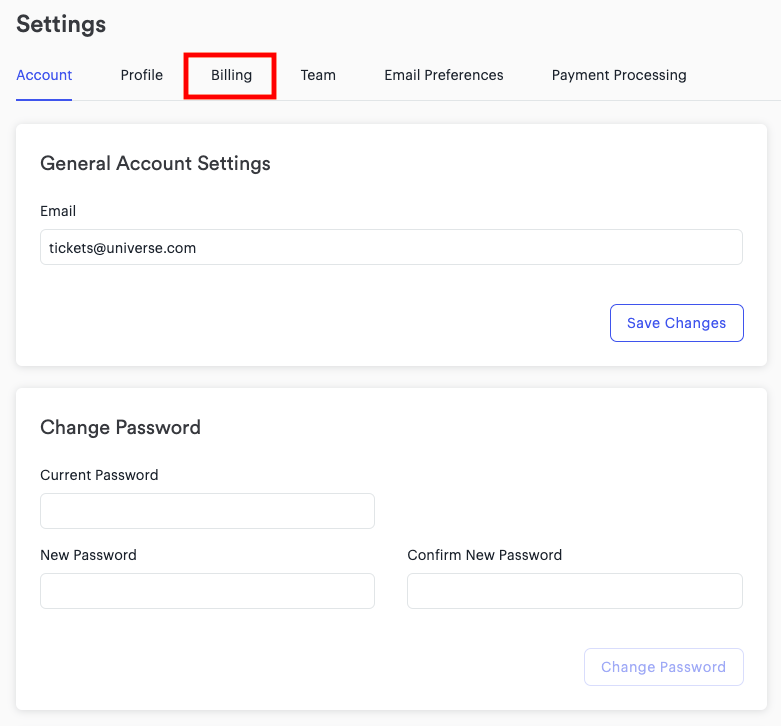 2. Fill out your billing information then click 'Save Changes'.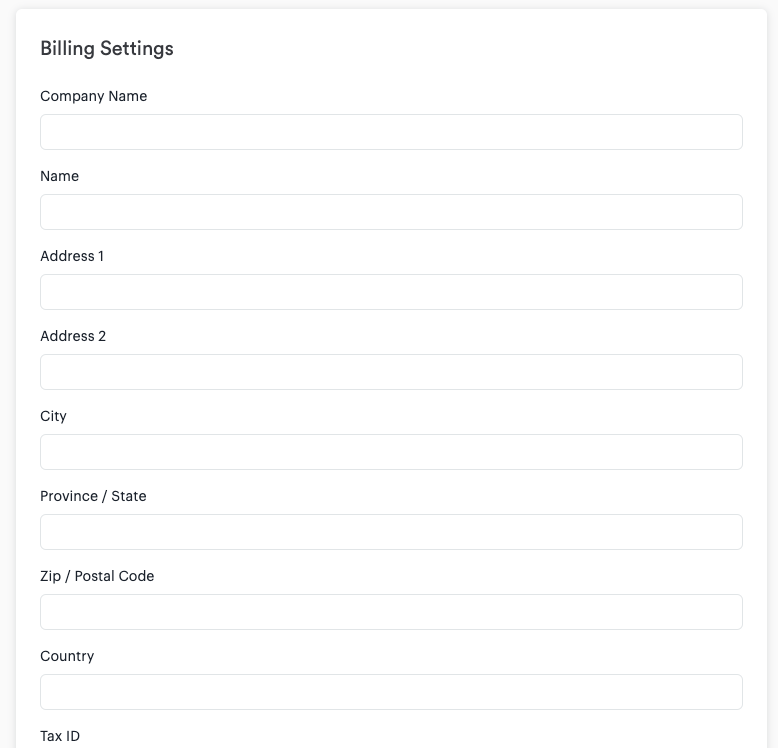 3. Once you have successfully input your billing information within your Universe account, go to your My Events page, and select the event you would like to manage. Then from your 'Event Manager', select the 'Reports' option from the menu on the left, and select and download your 'Service Tax Invoice'.
If you are registered for local taxes and passing on fees then please contact the support team so that we can enter your details on the backend to ensure the buyer checkout and invoices show the taxes on the service fee split out from the service fee.
If you are tax registered Managed Client, our support team should already have made the necessary changes, so no further action should be necessary.