The Universe Service Invoice is a receipt for our services and the funds involved. It provides you with a financial summary of your event, including Universe Service Fees charged and is in the form of an invoice. After your event is over, you can request a Universe Service Invoice from our support team.
To request a service invoice:
1. Log-in to your Universe account, go to your 'Settings' page, and select 'Billing'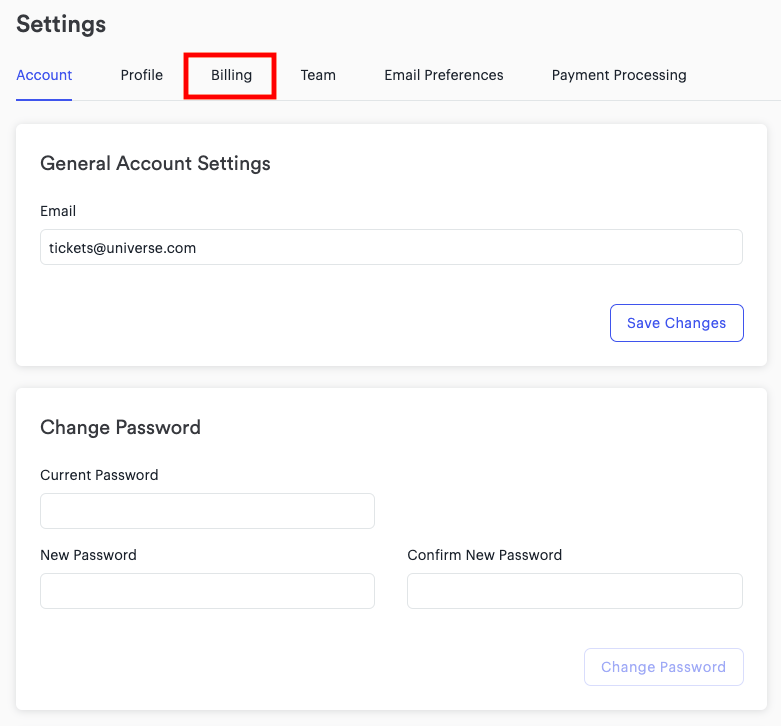 2. Fill out your billing information then click 'Save Changes'.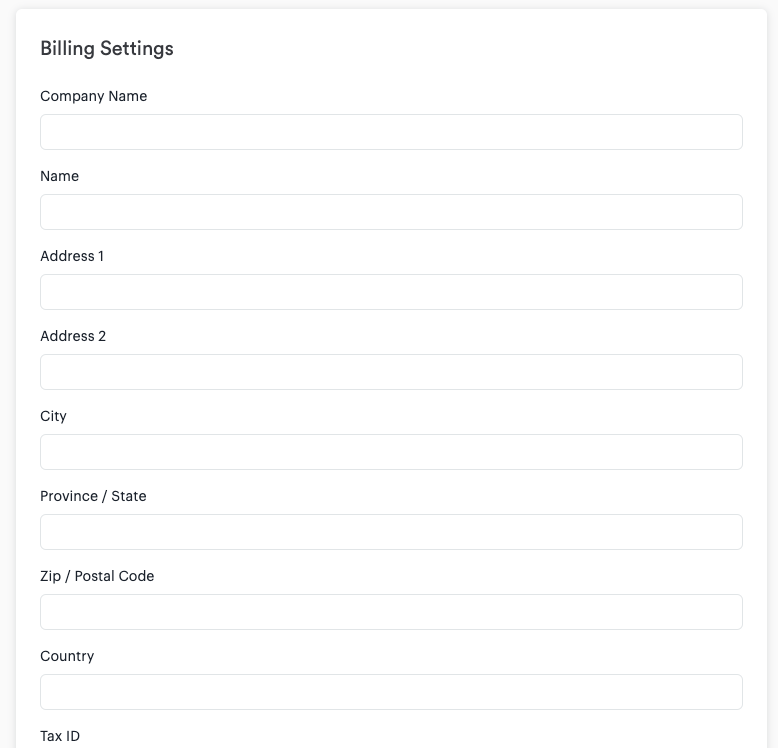 3. Once you have successfully input your billing information please contact support under 'Hosting an event' and indicate that you would like a service invoice generated. Once you have submitted your request, our support team will be able to generate the invoice for you.