Buyers can use Apple Pay to pay for their tickets on Universe. This payment method is automatically enabled on all events.
Note: Apple Pay can only be used in countries and regions that are both supported by Apple and Universe.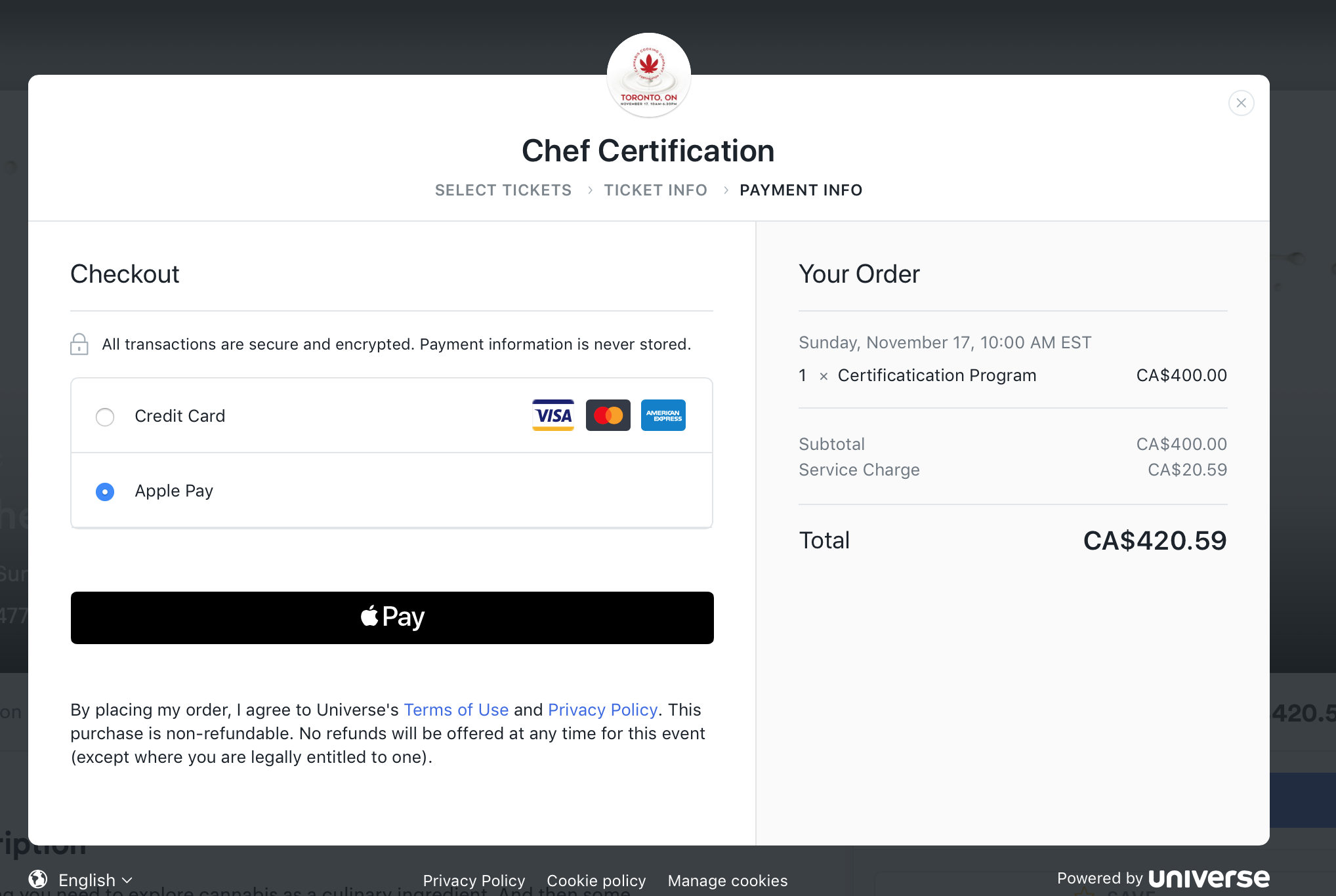 In order to pay using Apple Pay, a buyer must be:
Using Safari on a Mac running MacOS Sierra or later, or an iPhone running iOS 10.1 or later.
Ensure that Apple Pay is enabled on their device with a card in its Wallet.
Purchasing a ticket directly through Universe, not a widget.
Warning: If a buyer is trying to pay for a ticket through an embedded widget, they will be unable to use Apple Pay even if Apple Pay is enabled.