Let's get your Universe account set up so you're ready to ready to start building events and selling tickets in a flash!
Make sure you've confirmed your account, as events can't go on sale without completing this step! Upon signing up for a Universe account, you will have received an email from hello@universe.com asking you to confirm your account.
Navigate to Settings from your user bubble in the top right-hand corner.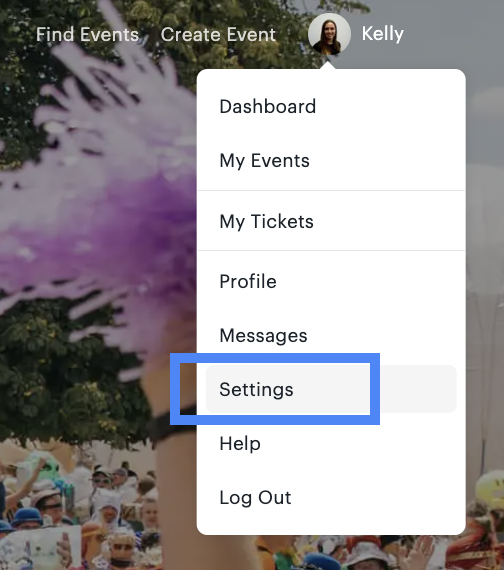 Settings > Account
Make sure you're using the right email address for your account - we recommend a generic information, customer service, or ticketing email address (I.e., info@yourcompany.com). Whenever a fan selects "contact host" or replies to a confirmation email, this is the email where it will go - so probably best not to use someone's personal email.
Set a location for your business or event series, this will display on your profile page!
Add policies for your events. Here you can add in URLs for your own terms & conditions and privacy policy pages. These will display to fans during the checkout process and are necessary to access waitlist report data.
Settings > Profile
Add a description to your profile page. Let fans know who you are and what you're all about.
You can also decide on your profile's visibility (public or private), create a unique profile URL, and add business seller information if necessary.
Add links to your website and social media pages to your profile page.
To change the pictures displayed on your Universe profile page, click Profile, then hover and click on the picture (cover photo or avatar photo) you'd like to edit.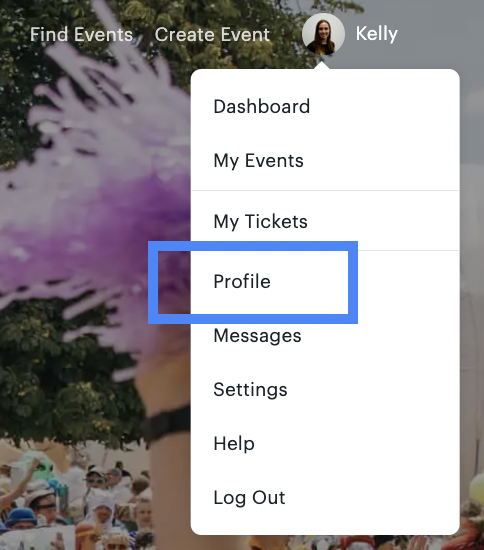 Settings > Billing
Enter in your organisation's billing information if you'd like it to display on your buyer invoices and/or on your service tax invoices from Universe.
Settings > Team
Available with our Standard pricing tier, hosts can add any team members who may be working on the event additionally, such as customer service or onsite scanning teams.
This feature allows you to set visibility permissions on an individual basis. If you'd like to upgrade to make this feature available to you, reach out to support@universe.com and we can have a look!
Settings > Payment Processing
Choose a payment processor - if Universe Payments is chosen, no extra steps need to be taken at the time of account set up. If Stripe Connect if chosen, event hosts must first either set up a new Stripe Connect account or integrate their own preexisting Stripe Connect account with their Universe account. Click "switch to Stripe" for the currency of your choice and follow the prompts.
Note: make sure each individual event is set to the proper payment processor before it goes on sale.