Note: The features mentioned in this article are only available on Timed-Entry events . Features mentioned below are not available on Regular events.
Unsure of the difference? Please see here: Regular events vs. Timed-entry events
The Ticket Quantity Filter allows you to show a filter in your event checkout flow and on the single-listing calendar widget so buyers can easily find timeslots that accommodate their group size. When a buyer uses the group size filter, only timeslots that have available capacity for a buyer's group size will be shown.
The available capacity can be across multiple ticket types. For example, if a timeslot has 1 VIP ticket and 2 General Admission tickets remaining, the timeslot will show to a buyer who sets a group size of 3.
This feature helps buyers purchasing multiple tickets to speed up the checkout process by eliminating having to manually click through each timeslot to find available capacity.
Note: By default, the filter is turned off on all events.

To turn the ticket quantity filter on or off:

1. Log-in to your Universe account, go to your My Events page and select the event you would like to manage.

2. From your Event Manager, select the Advanced Settings option from the menu down the left side of your screen.

3.Select the toggle beside 'Filter by group size'.



4. When enabled the ticket quantity filter will appear within your event's checkout flow and on the single-listing calendar widget.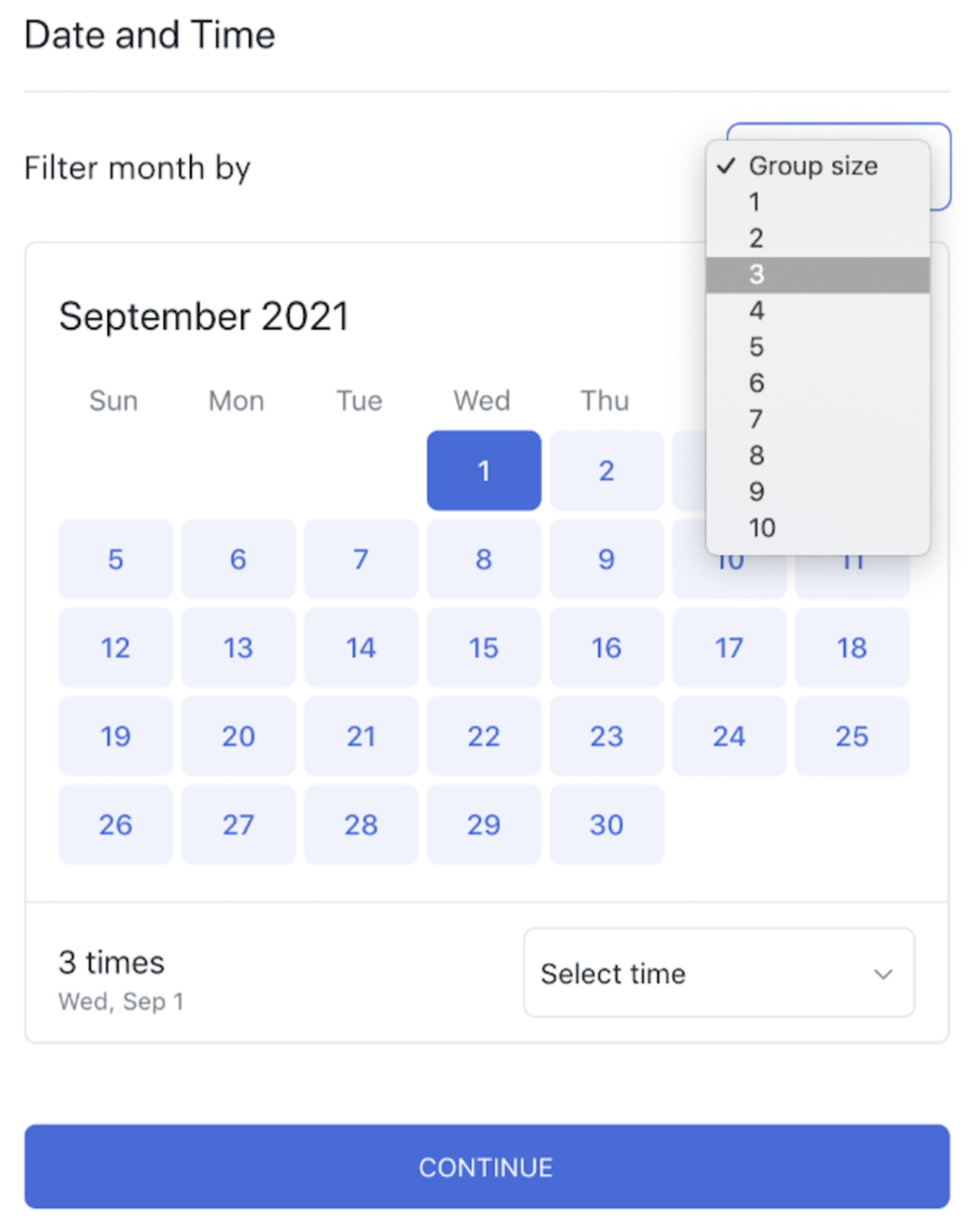 Note: The quantity filter will not appear on the 'all events' embeddable calendar widget. When selling tickets on a website using the all events embeddable calendar widget, buyers will see the filter once they enter checkout by selecting the 'Get Tickets' button.