If you would like to print tickets for your attendees using the BoxOffice app, you can configure a Star printer to do that. To buy a Star printer, visit Amazon (US)or Amazon (CA). Alternatively, these printers can also be purchased at most office supply retailers. For more information, please contact your local store directly. We are also compatible with Boca Printers if you would like an alternative option.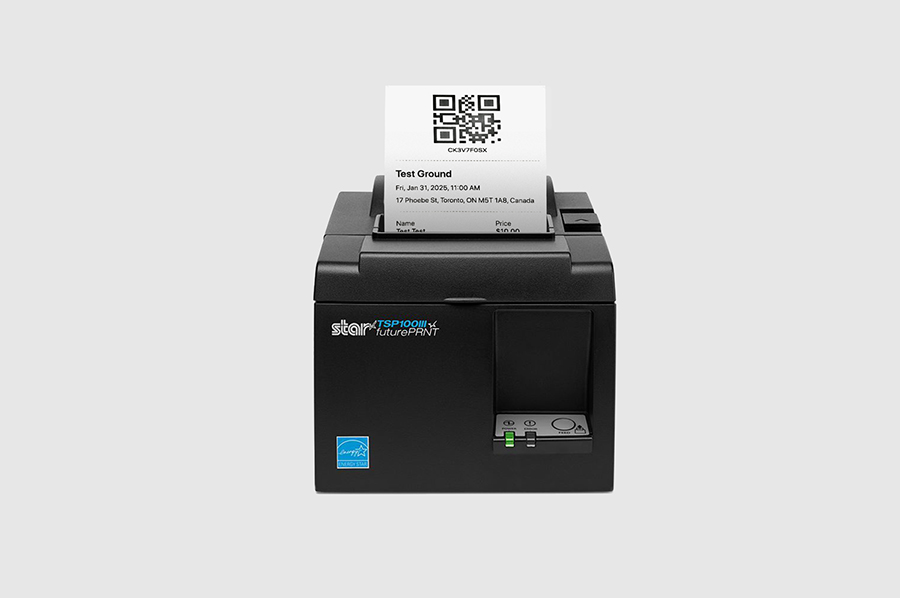 Purchasing Your Printer:
If you're purchasing or looking to use an existing Star printer, it must be one of the following models:
Star Printer model TSP143IIIU
Star Printer model TSP143IIIBi
Tip: All printers from the TSP100III Series look nearly identical, so make sure you look at the last letters of the models numbers to determine which model you have.
What you need to get started:
TSP143IIIU (wired via Lightning) or TSP143IIIBi (Bluetooth).

Any 3-1/8" (80mm) thermal receipt paper

iOS device running the Universe BoxOffice app

Power source to connect your printer

Note: You will be able to print tickets even if your iOS device does not have an internet connection, however, you will need to make sure that the device had internet and was synced BoxOffice at least once during set up.
Set up your Printer:
1. First you will need to determine which version of the printer you have. To do this, look at the label on the bottom side. TSP143IIIU is wired, while TSP143IIIBi is Bluetooth.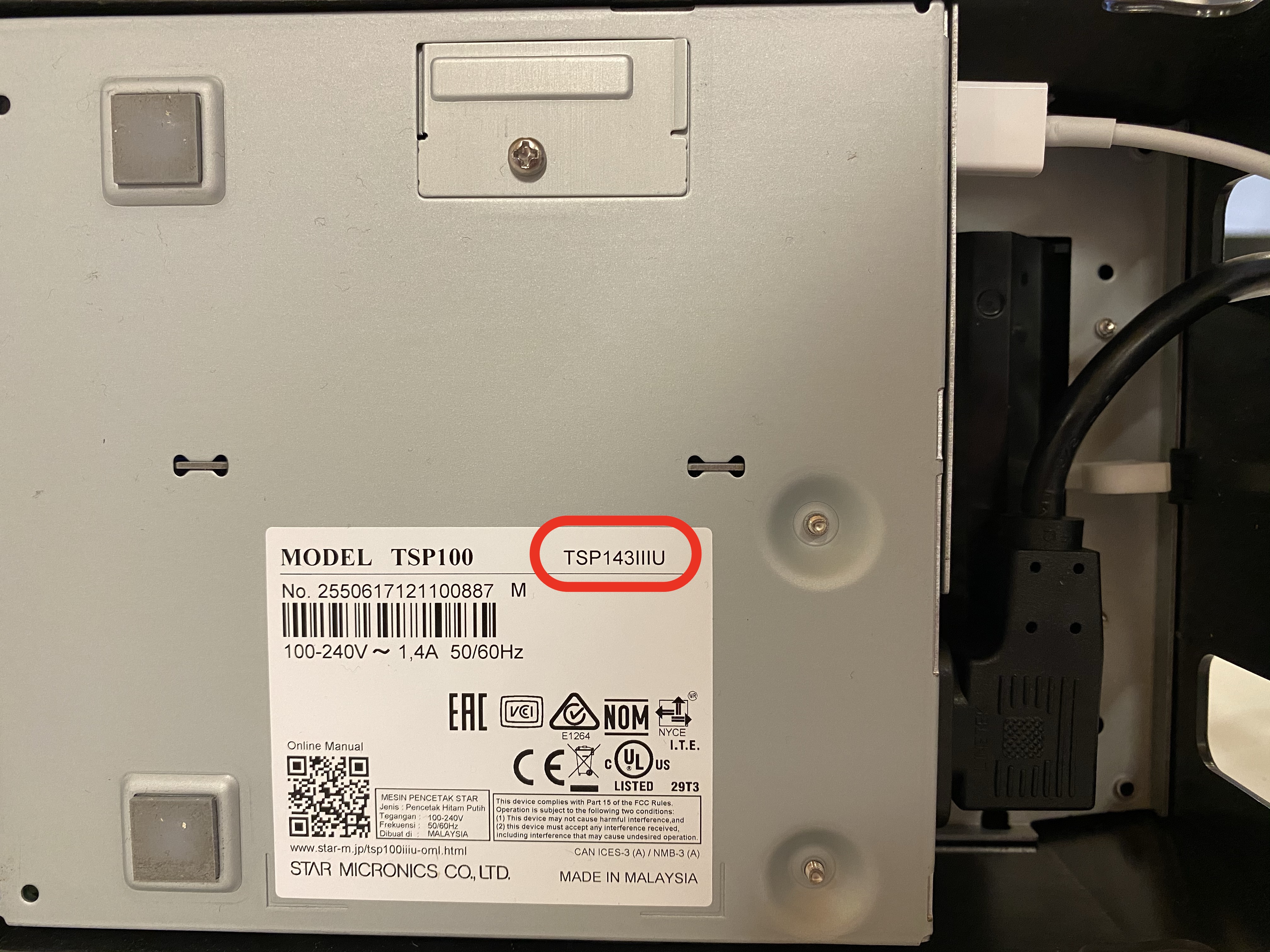 2. Plug the printer into a power source and turn it on using the switch on the left side. If using the wired version (TSP143IIIU), plug in the lightning cable into the USB port on the back of the printer.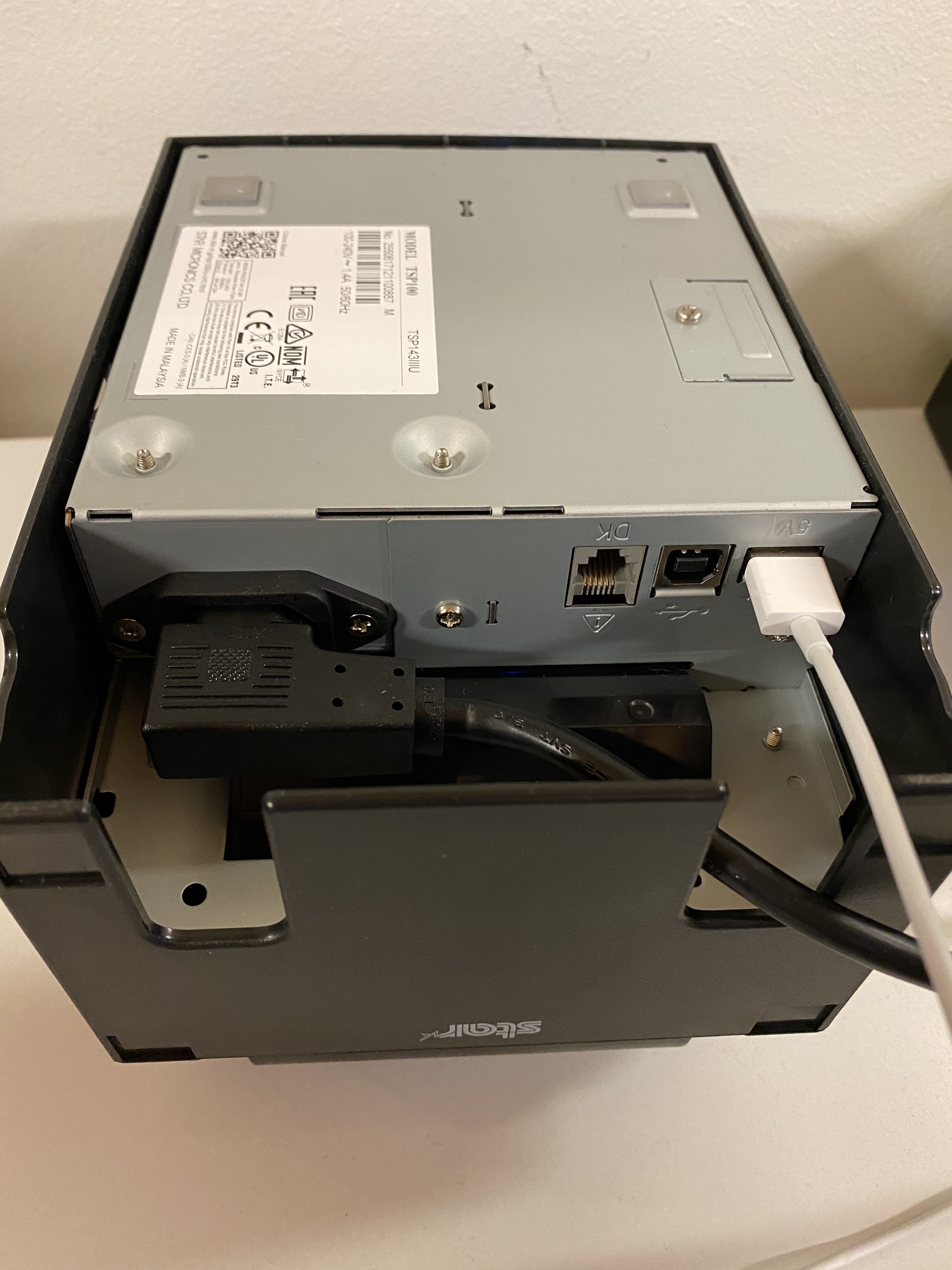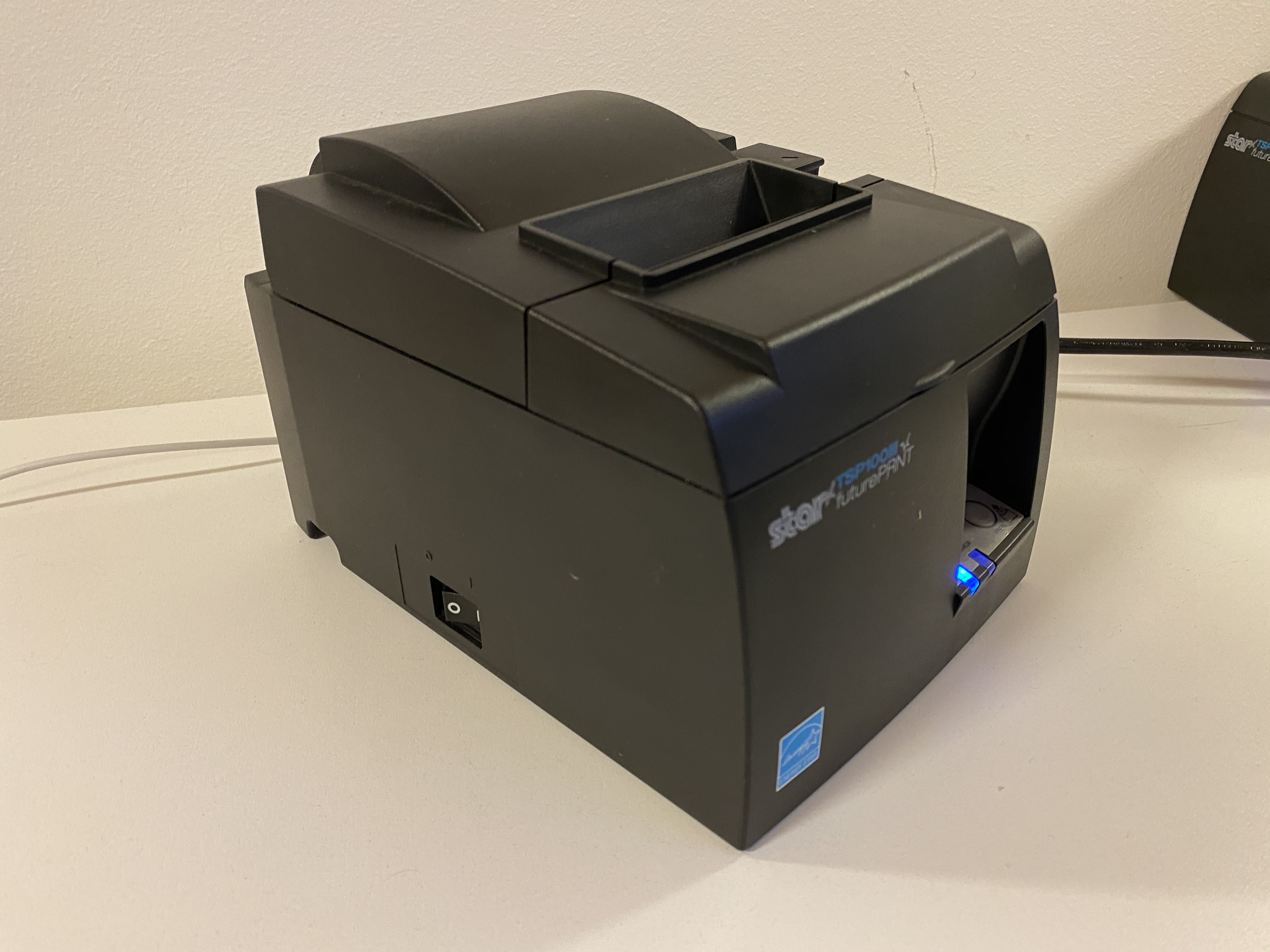 If using the Bluetooth printer (TSP143IIIBi), go to Settings (App) > Bluetooth and select TSP100-XXXXX device.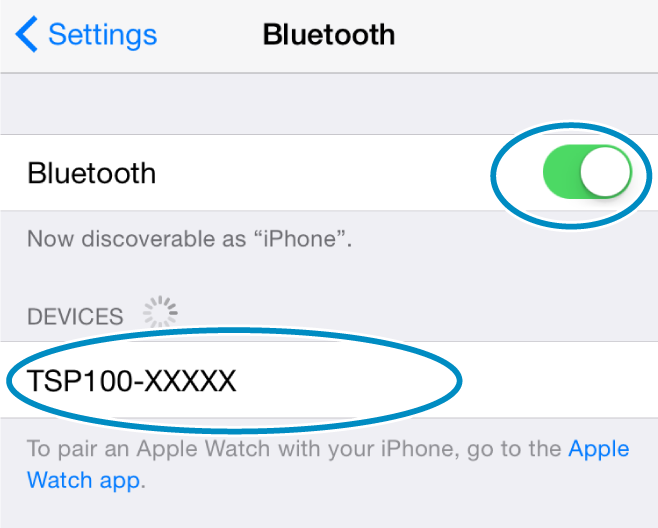 Note: Make sure there are no other devices connected to the printer, otherwise it might not show up in 'Settings'.
3. Once you have connected your iOS device to the Star Printer, open our BoxOffice app. Go to the 'Settings' tab, select 'Printers', then choose either Star TSP100 - Bluetooth or Wired, depending on your printer.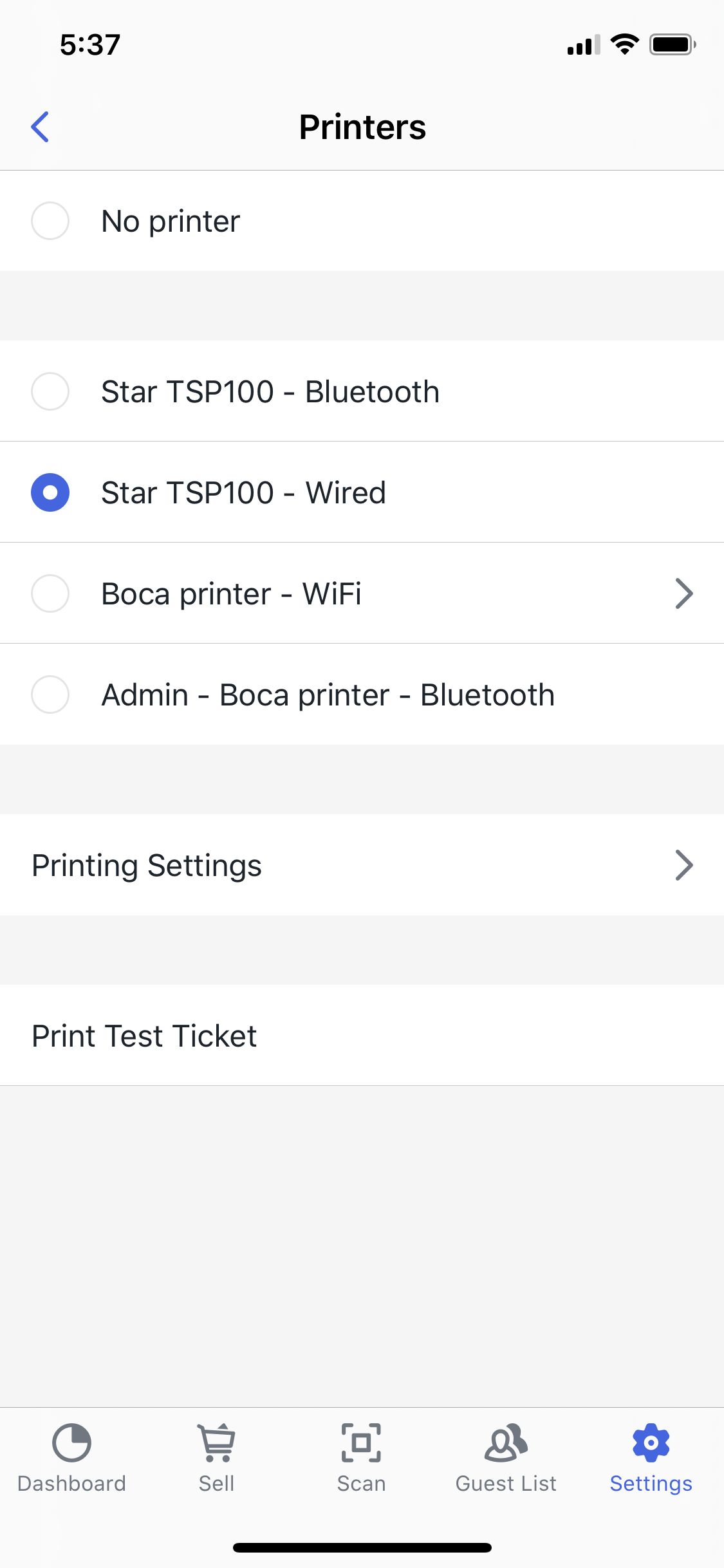 4. Once your device is connected to the printer, it is ready to use. To test, press Print Test Ticket and select any of the options. After a few seconds, a test ticket should be printed.