Note: 3-D Secure is currently in beta, for more information contact our support team.
3-D Secure is an added layer of protection from fraudulent activity supported by most credit cards and debit cards. Enabling it on your event page will require your buyers to go through an additional verification process with their card-issuing institution and may add friction. 3-D Secure is recommended on events where fraud levels may be above the norm. 
Should a payment that was successfully authenticated by 3-D Secure be disputed by the buyer, the liability falls to the card issuer as opposed to the host. These disputes are handled by the card issuer directly and you will not be notified or affected by the outcome.
 
To enable 3-D Secure on your event page:

1. Log-in to your Universe account, go to your My Events page, and select the event you would like to manage.
2. From your 'Event Manager' page, select the 'Payments & Fees' option from the menu down the left side of your screen and then 'Payment Methods' from the additional options that appear. 

3. Scroll down to the section titled 'Card Security' and click the toggle beside '3-D Secure' to turn it on for that event.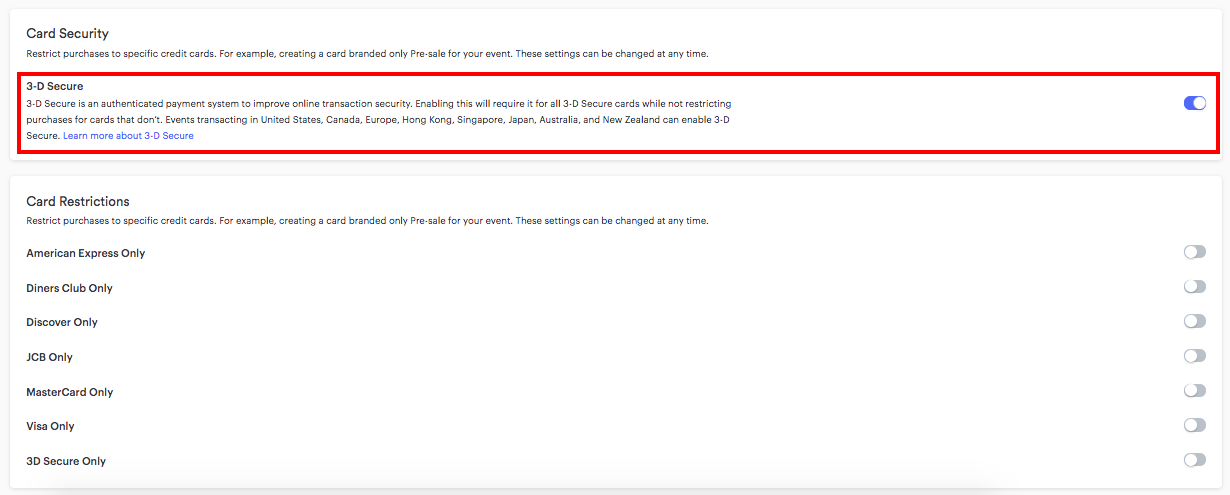 4. Save your changes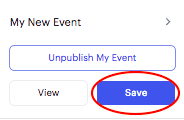 Note: Buyers without 3-D Secure credit or debit cards will still be able to successfully complete purchases once this is enabled.
 Note: If this feature is greyed out, please click on the 'Contact us to upgrade' button and someone from Universe will be in touch shortly.