Add links to your Privacy Policy and/or Terms & Conditions on your event pages. The links to your policies will show to your buyers at checkout.
Note: You must be logged in to the user account that created the events. You cannot be logged in as a team member.


To set policies for your events:

1. Log in to your Universe account, click the avatar in the top right corner of the home page and select 'Settings' from the dropdown menu.


2. On the 'Account' tab scroll down to the 'Policies for your events' section and add the URL to your Terms & Conditions and/or your Privacy Policy.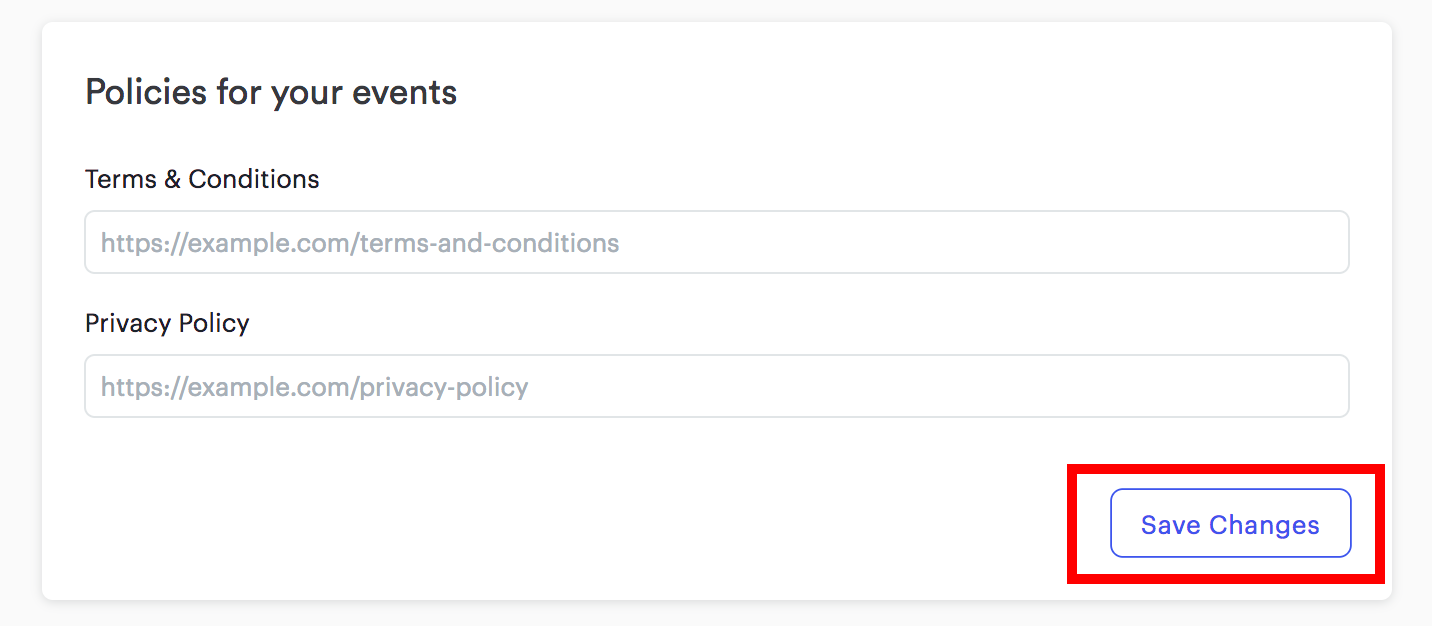 3. Click 'Save Changes'. Once saved, this will be communicated to buyers at checkout.

Please note, a privacy policy must be provided in order for event hosts to access the Waitlist
Report.