If you have installed a 'Buy Tickets' tab on your Facebook Page to sell tickets directly from Facebook and would like to remove it, you can do so at any time.

To remove your Facebook integration:

1. Log in to your Facebook account and go to the page with the "Buy Tickets" tab installed.


Note: You'll need to be an Admin on the Facebook page to add or remove the 'Buy Tickets' tab.

2. From your Facebook Page, select the 'Settings' button at the top right of the page.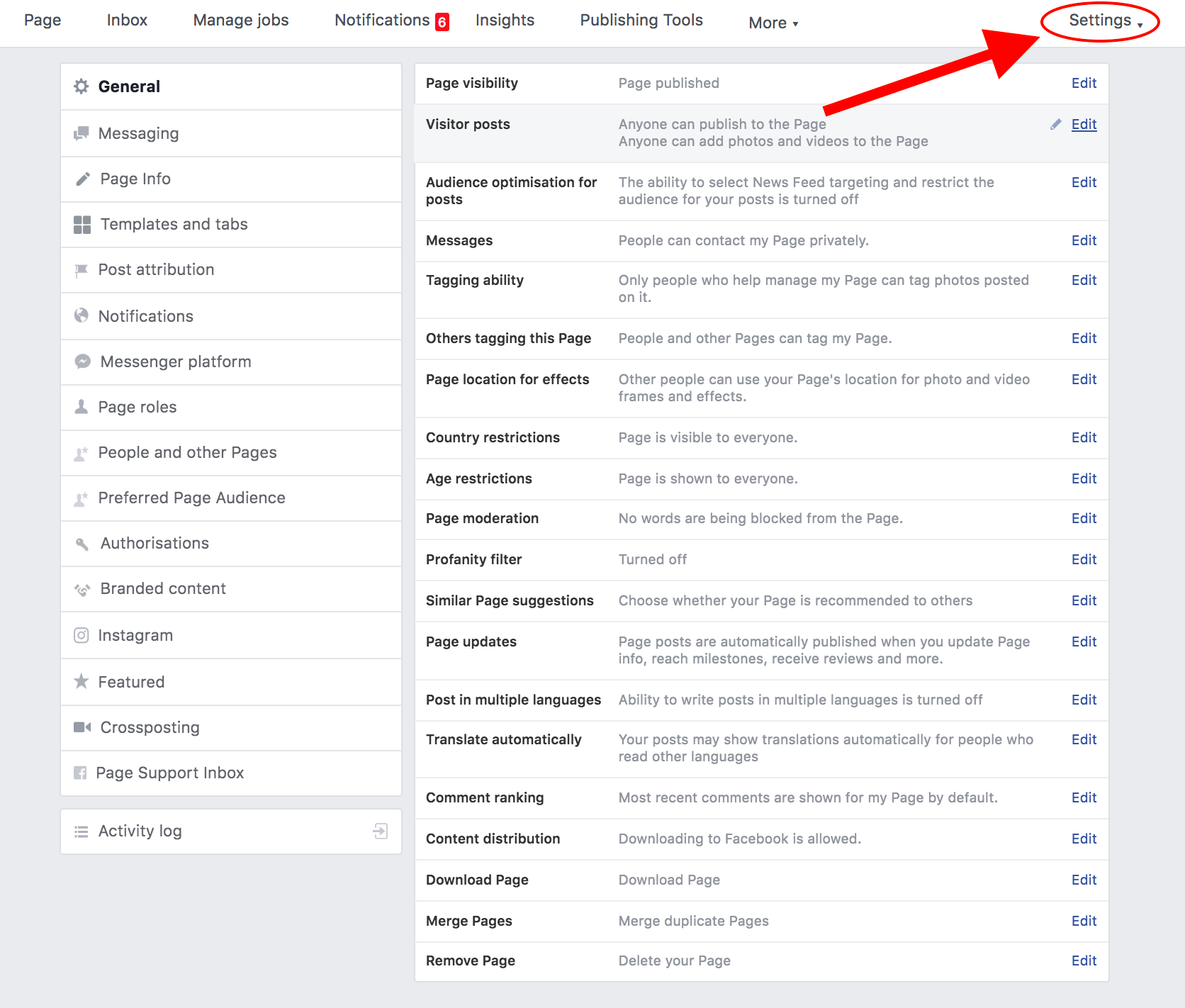 3. Select the 'Templates & tabs' option from the menu on the left sidebar.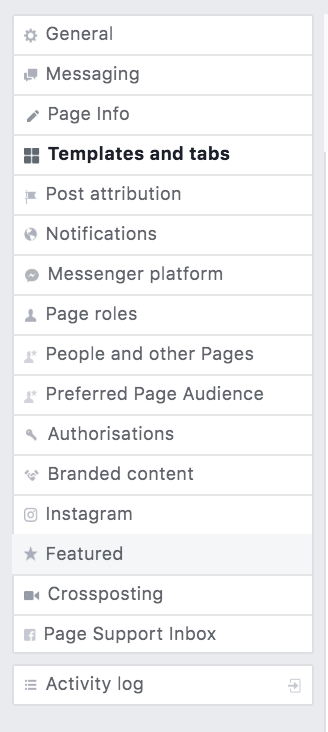 4. Scroll down to where it says 'Tickets' and click on the 'Settings' button to the right.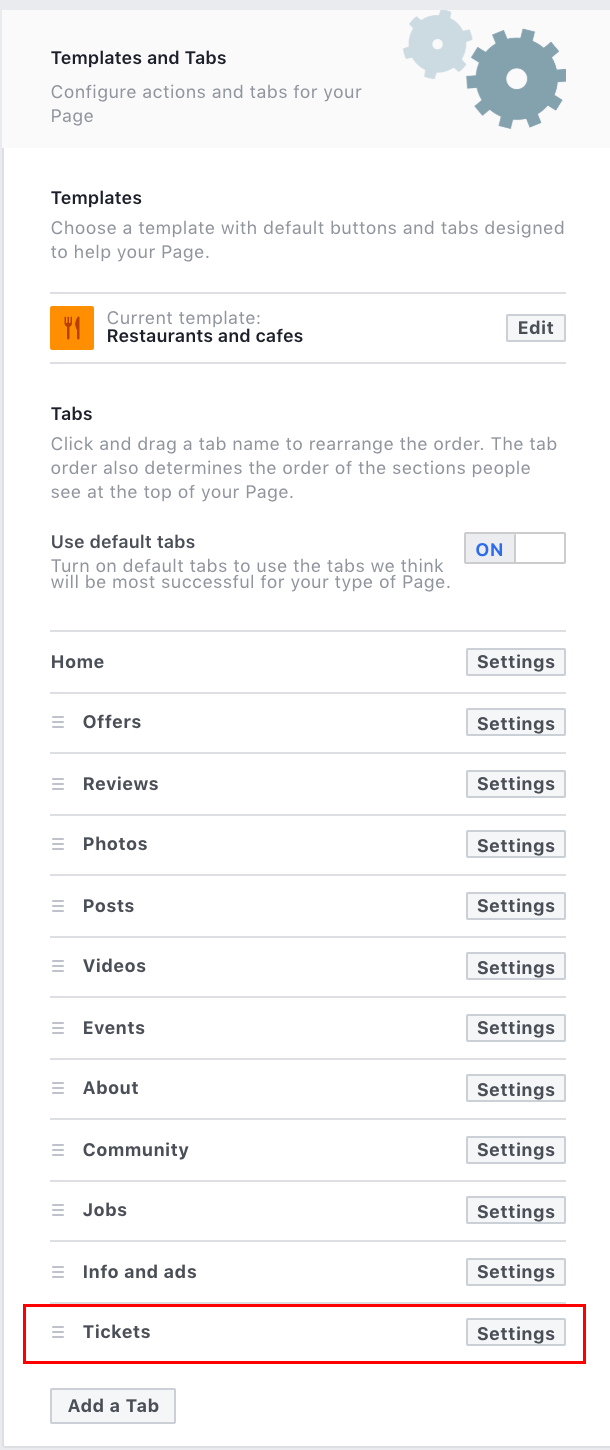 5. Change the 'Show Buy Tickets Tab' toggle from ON to OFF and then save.