Motivate people to help spread the word about your event in exchange for a discount on their ticket.

To set up or turn off social deals:

1. Log-in to your Universe account, go to your My Events page, and select the event you would like to manage.

2. Select the 'Promote' button from the menu down the left side of your page. From the additional options that appear, select 'Social Deals'.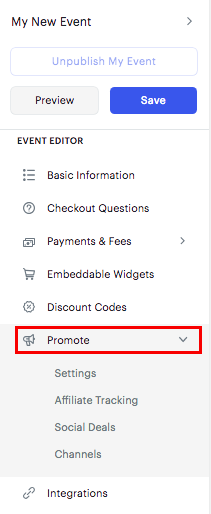 3. Twitter social deals are available. Customize it by toggling on or off, setting the discount amount (applied to each ticket), and a default tweet.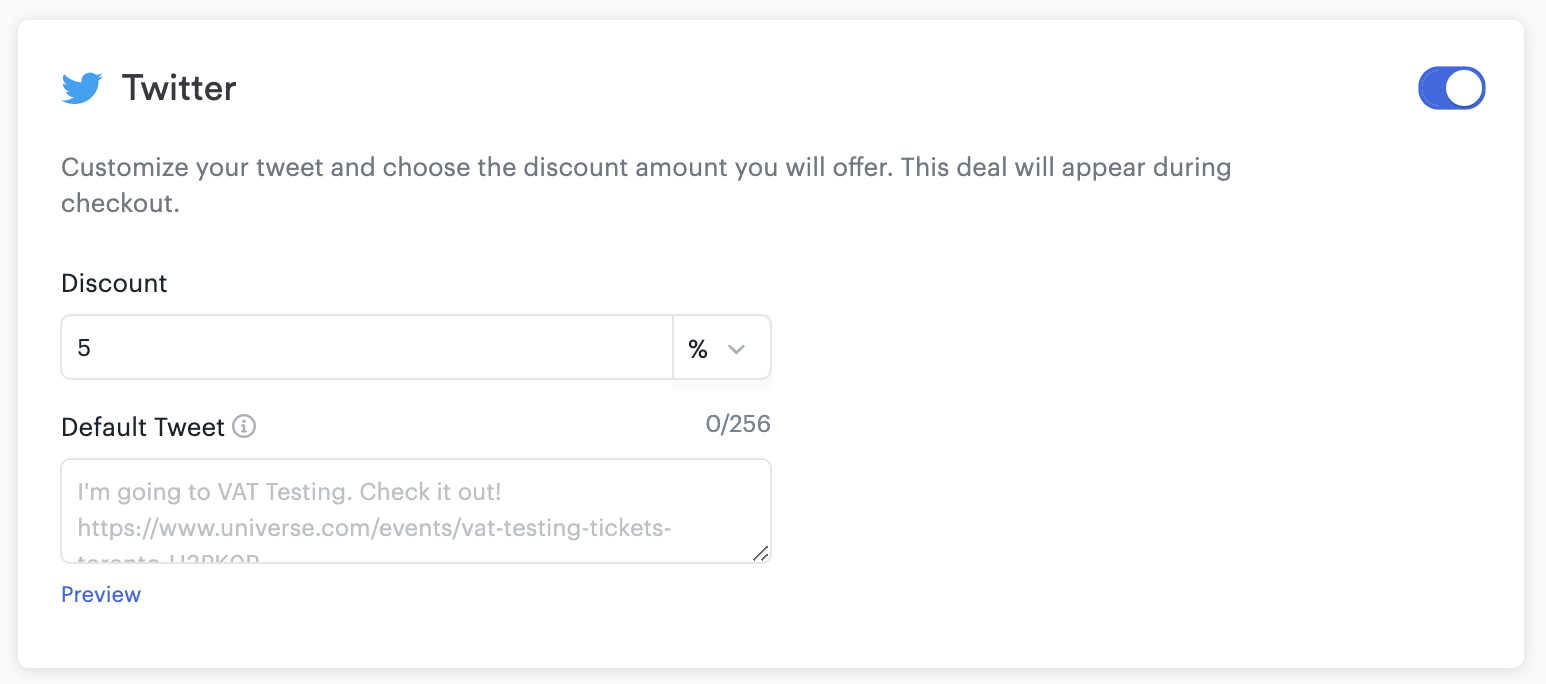 4. Save your changes.
Tip: To track who has redeemed your social deals, take a look at your orders report.