Sell tickets to your Universe event directly on your Facebook page by creating a 'Buy Tickets' tab.


Note: To set this up, you must be an Admin of the Facebook Page (not any other role) and the page must have at least 2000 followers. It's not possible to enable this feature on a Facebook Group, Facebook Event, or Facebook Profile.


To sell tickets on Facebook:

1. Log-in to your Universe account, go to your My Events page, and select the event you would like to manage.

2. Select the 'Promote' button from the menu down the left side of the page and from the additional options that appear, select 'Channels'.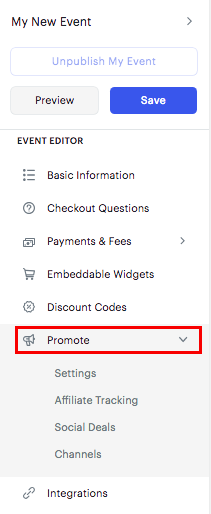 Note: All of your events in your Universe account will show on Facebook unless you toggle on 'Hide this event from Embeddable Widgets' in the Advanced Settings tab of your event page.
3. Click the 'Add Facebook Tab' button in the 'Facebook' section.



4. Select the Facebook Page to you would like to install the tab on, and click 'Add Page tab'.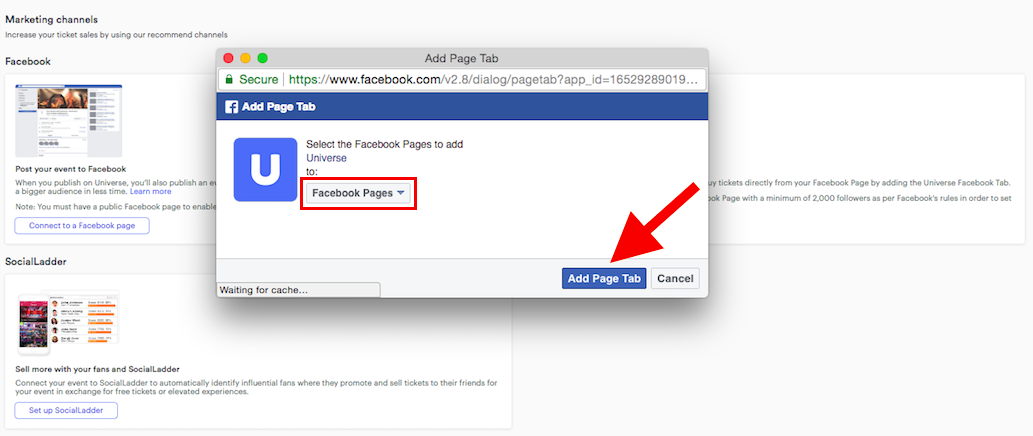 Note: If you are not currently logged in to your Facebook account, you will be prompted to do so.
5. Once installed, a 'Buy Tickets' tab will show in the menu down the left side of your Facebook Page.